Fiat To Launch New Linea Variants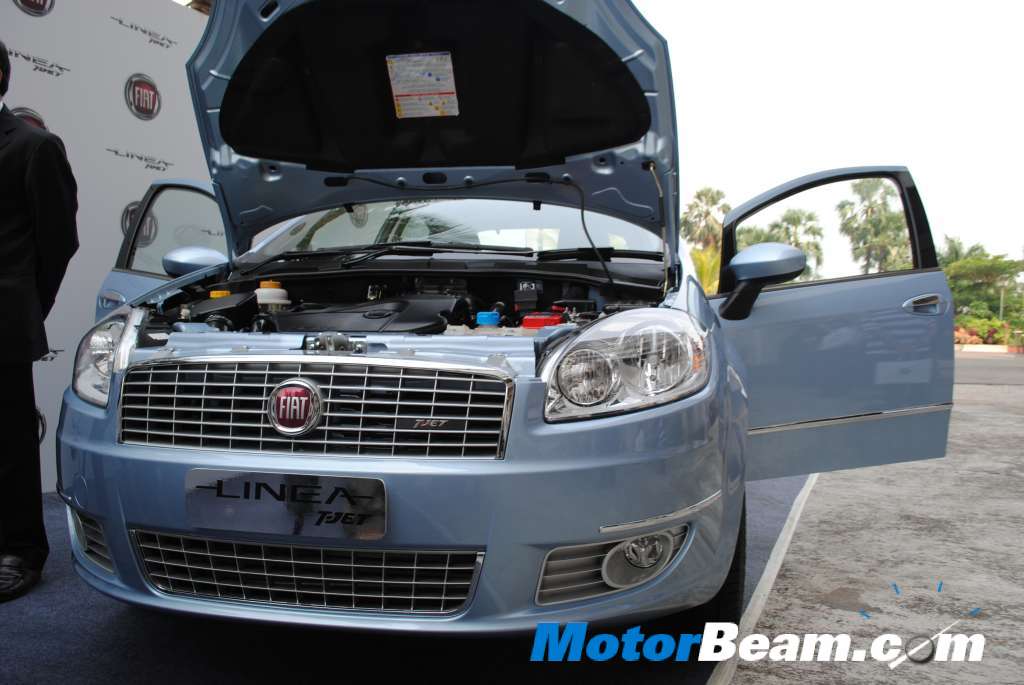 The Fiat Linea is one of the few successful cars of the Italian car maker in India. In order to ensure that the Linea continues to sell, the company is planning to launch two new variants within the next two months. The new Linea variants will help the company stay competitive as the competition is increasing in the C-segment with the new Hyundai Verna and Ford Fiesta to arrive in the later half of the year. A team-bhpian spotted two new variants, a Linea 1.6 Multijet and a Linea 1.3 Multijet Automatic inside a Fiat workshop on Mysore road.
The Fiat Linea 1.6 Multijet will be powered by a 1600cc diesel motor producing 105bhp of power and 290Nm of torque. The engine will feature variable geometry turbine and will make the Linea one of the quickest cars in its segment. The Fiat Linea 1.3 Multijet Automatic will use the company's famous Dualogic transmission. The DuaLogic name comes from the fact that the gearbox delivers two logical requirements of the car, better performance and better economy. The Dualogic adapts to the drivers driving style and learns the gearshifts accordingly. With fuzzy logic and robotised electronic management system, Dualogic ensures that gears change at the right time offering the driver the best performance along with optimum efficiency.
Source – Team-BHP