First Indian GP A Huge Success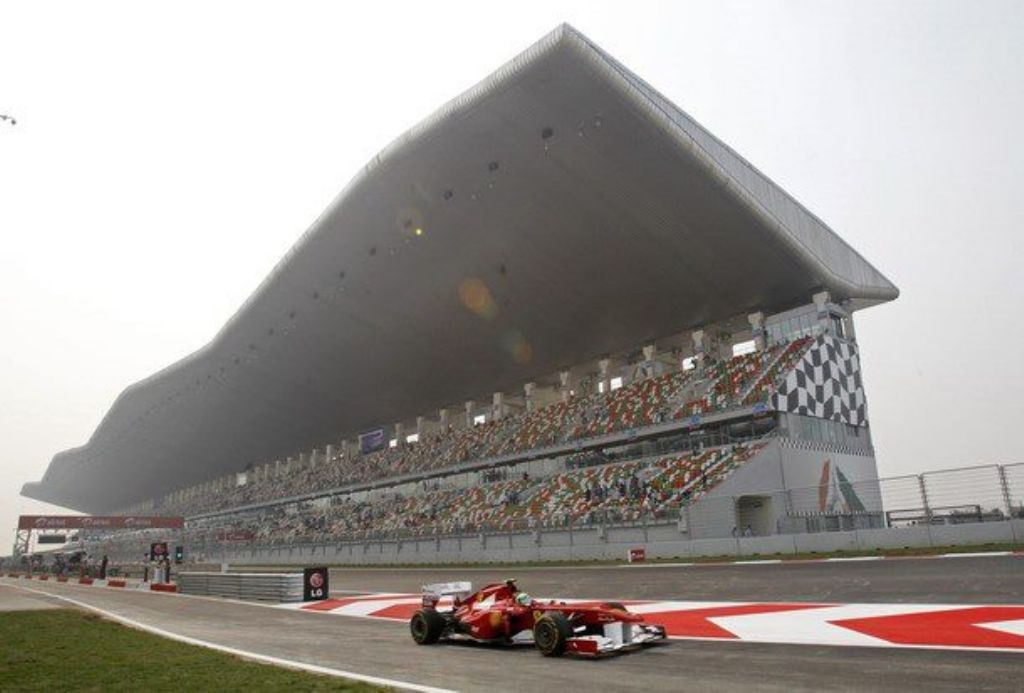 The first ever Formula 1 race in the Buddh International Circuit is done and it spelled nothing short of success for the country. Besides the dog holding up play in Friday practice, it went pretty smooth with the organizers doing a fabulous job in getting the race underway. It was a regular day at work for Sebastian Vettel who led every lap of the race and bagged the fastest lap, pole position and the race victory. Jensen Button got a good start of the line and finished second. Ferrari's campaign was led by Alonso as usual who passed Webber for third place in the pits. The entertainment was again provided by Hamilton and Massa, who rubbed paint for the 6th time this year.
The first Indian Formula 1 Grand Prix has been a huge success and will pave the way for motorsports in the country. More than 90000 people turned up to watch the race at the Buddh International Circuit, which has been built to world class standards. However what is really disappointing to know, is the lack of awareness about the sports. One TV Channel (the name of which we don't want to mention for obvious reasons), was carrying a story last night, talking about the dangers of Formula 1 racing. Being an enthusiast, if you would have seen the utter nonsense they said, you would have actually thought of calling the channel and telling them to shut up. Accidents in Formula 1 (dating back to 1950s) were being shown to depict the high risk of the sport and lines such as "safaid gaadi ne lal gaadi ko takkar maari" (the Hamilton-Massa collision) were being said. When will the television media stop taking us for a ride and show something more intellectual?