First Look – 2014 Mercedes-Benz E-Class Facelift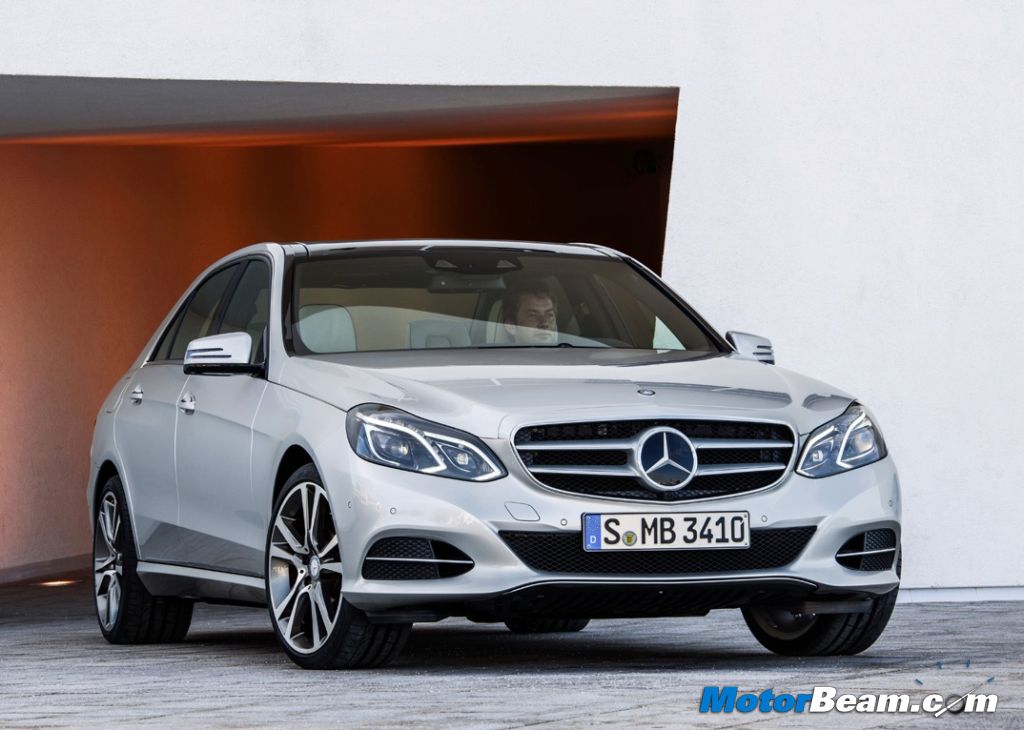 Mercedes-Benz has officially pulled off the wraps of the new 2014 E-Class, which gets an exhaustive facelift, a first for the German automaker. Clearly Mercedes-Benz is facing the heat from rival and fellow German automakers. The E-Class has been under threat from the new Audi A6 and new BMW 5-Series, both cars have taken the segment by storm. In order to get back at its fellow rivals, the Stuttgart based car maker has opted to give the E-Class a thorough makeover.
Mercedes-Benz has given all-wheel drive as an option on all engines, which is a surprising move. Output comes in from a range of engines, with a new E250 Bluetec using a 2.1-litre diesel motor to push out 190 HP of power and 500 Nm of torque. The E350 Bluetec uses a 3.5-litre V6 diesel engine to generate 302 BHP of power and 370 Nm of torque. The E550 is available in all-wheel drive form only and uses a 5.5-litre, turbocharged V8 to belt out 402 HP of power and 600 Nm of torque.
Also on offer is the E400 hybrid which uses the 3.5-litre V6 engine with an electric motor, that churns out an extra 27 HP of power and 250 Nm of torque. The top of the line E63 AMG gets an updated 5.5-litre V8 engine with twin turbochargers, producing 550 HP of power and 720 Nm of torque. Power is fed to all four wheels. All engines are offered with a 7-speed automatic gearbox. Start-stop system is offered as standard on all engines.
The company has also given the exteriors and interiors a facelift. On the outside, the E-Class returns to a single headlamp shape, which is the first time since the W124 model went out of production in 1995. The vehicle is offered in two variants – Luxury and Sport. On the inside, the E-Class gets a new steering wheel along with better seats and a new analog retro style clock on the centre console. Mercedes-Benz has also incorporated a long list of gadgets on the new 2014 E-Class, which will also make its way into the upcoming S-Class. They include –
Stereoscopic windshield camera (increases forward visibility by 500-metres)
Radar guided active cruise control system
Automatic lane-keeping
Improved brake assist system
Pre-Safe Plus
Mercedes-Benz will showcase the new E-Class to the public for the first time at the Detroit Motor Show next month. The company will bring the updated E-Class to India by June 2013, helping them to boost sales amidst stiff competition from its German compatriots.
[youtube:http://www.youtube.com/watch?&v=pfVJGuwT3Gw 540 375]