Force One 4×4 Spied On Test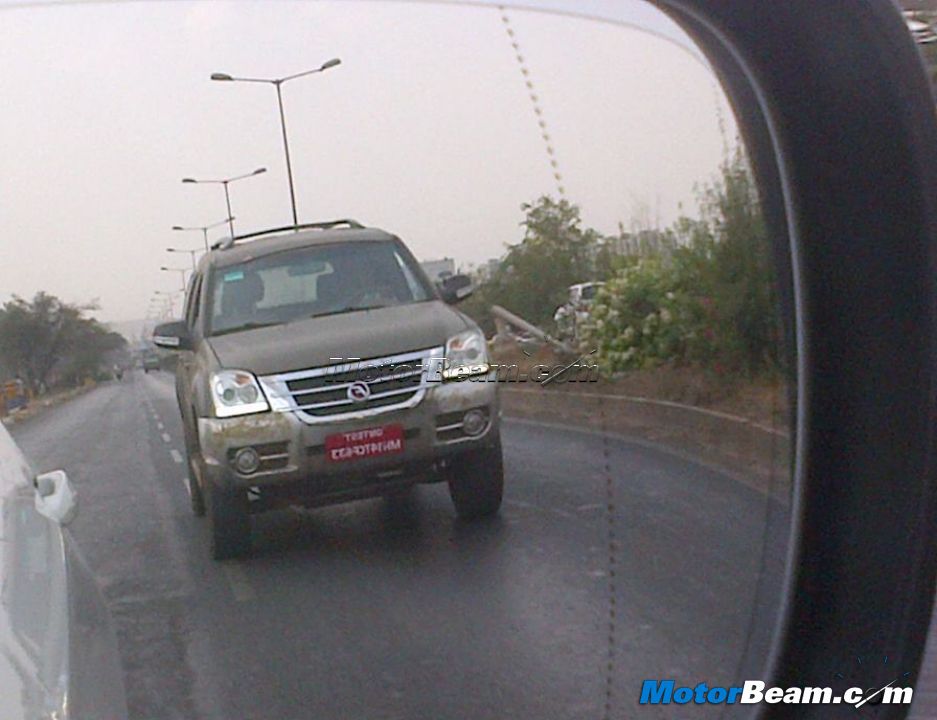 Force Motors is getting ready to launch new variants of the Force One SUV in the later half of the year. The commercial makers foray into passenger cars with the Force One SUV has seen only one variant being launched, without 4-wheel drive system and ABS. The company now plans to offer both these features on the Force One in the near future and is busy testing the vehicle in Pune. This particular example was snapped by Prem Shetty on the Pune bypass.
Force Motors had also showcased the 4-wheel drive version of the Force One at the 2012 Auto Expo. The vehicle has identical specifications to its 2-wheel drive counterpart and features the same 2.2-litre Daimler diesel engine which produces 141 PS of peak power at 3800 RPM and 321 Nm of peak torque between 1600-2400 RPM. The engine is mated to a 5-speed manual gearbox and is BSIV compliant. Force Motors manufacturers its lone passenger vehicle at its Pithampur, MP.
The Force One SUV caught the eye of many when it was launched in August 2011. The price of Rs. 12.58 lakhs (on-road, Mumbai) seemed just right for a vehicle of this size and running with a Mercedes-Benz powertrain. But soon Force Motors' party came to an abrupt ending as Mahindra launched the XUV500, with better quality, features and dynamics. Soon Tata Motors will be launching the Safari Storme, which will further endanger the Force One.
Force One 4×4 Pictures From The 2012 Auto Expo
[singlepic id= 10009 w=540 h=375 float=center]
[singlepic id= 10010 w=540 h=375 float=center]
[singlepic id= 10012 w=540 h=375 float=center]
[singlepic id= 10011 w=540 h=375 float=center]
[singlepic id= 10008 w=540 h=375 float=center]
[singlepic id= 10006 w=540 h=375 float=center]
[singlepic id= 10013 w=540 h=375 float=center]
[singlepic id= 10014 w=540 h=375 float=center]