2012 Mahindra Thar With AC Launched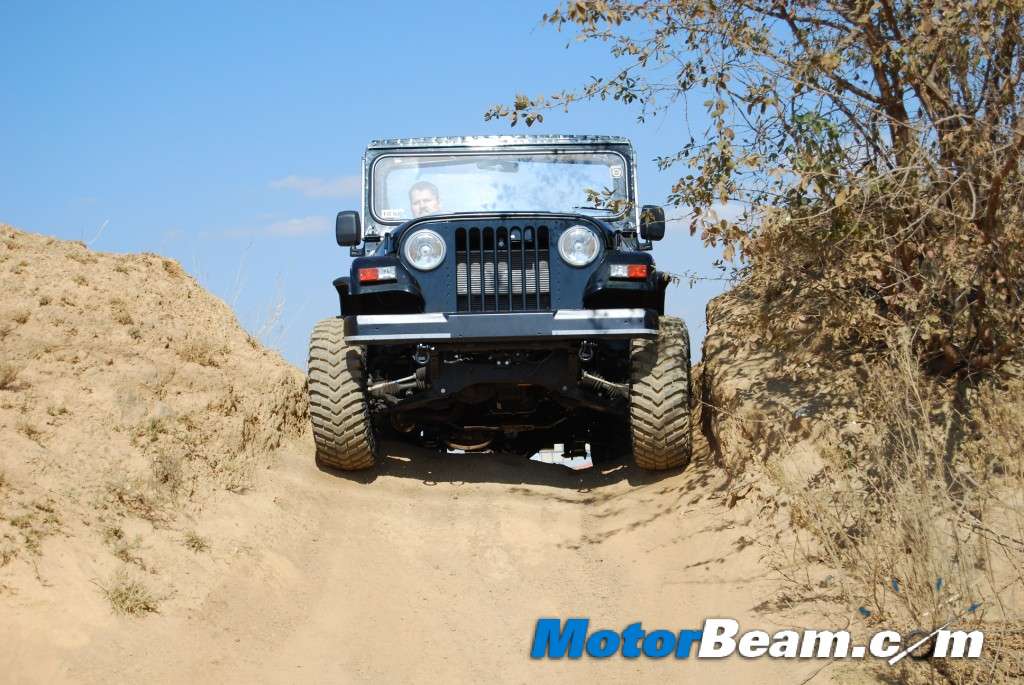 Mahindra has quietly slipped in an updated version of the Thar for the Indian market. The Indian automaker has added the crucial air-conditioner and engine immobilizer as a standard piece of equipment on the Thar. When Mahindra launched the Thar sans AC, many were quite upset about it as the high pollution in the atmosphere makes it impossible to drive without an AC. Mahindra told buyers to opt for AC, but an after market AC is not as reliable as a factory fitted one and could also void the warranty of the vehicle.
The air-conditioner has been added to the CRDe Thar only and the DI version does not get it yet. The Mahindra Thar with these new features is priced at Rs. 6.86 lakhs (ex-showroom, Delhi). The price hike of close to Rs. 90,000/- is a significant one, considering the addition of just two features in the Thar. The Mahindra Thar CRDe is powered by a 2.5-litre diesel engine which produces 105 BHP of peak power at 3800 RPM and 247 Nm of peak torque at 1800 RPM. The engine is mated to a 5-speed manual gearbox and the Thar has 4-wheel drive system as standard. With a ground clearance of 200 mm, the Thar is well suited to off-roading and is one of the best ways to conquer the urban jungle.