Ford Discover Smart Drive In Kerala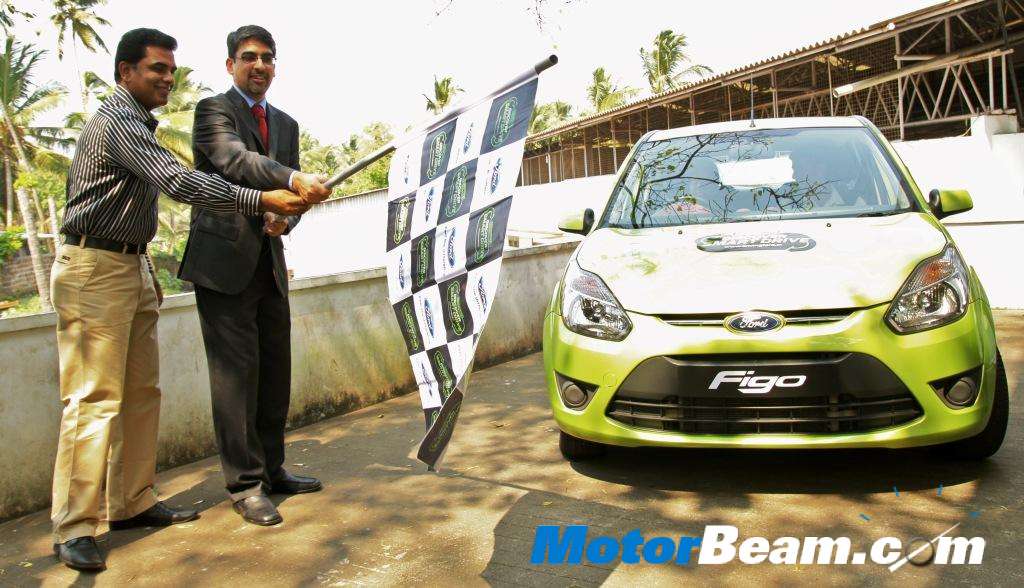 Ford India has kick started its first regional Discover Smart Drive across the state of Kerala. During the 600 KMs journey across Kerala, the chosen lucky couple Krishna Prasad and Rajashree Raghavendra from Bangalore will get a lifetime opportunity to discover scenic tourist destinations in the Ford Figo. Aimed to explore God's own country in India's own Car of the Year, the regional Discover Smart Drive will connect consumers around Ford dealership(s) in Trissur, Kochi, and Kottayam before culminating in Trivandrum.
Experiencing Calicut – Driving the spicy coloured Figo in the spice capital visiting Vasco-De-Gama's Stone Memorial and to the world renowned beaches including Kappad
Experiencing Thrissur – Representing Figo's modernity against the cultural capital of Kerala and soaking in the culture with visits to the famous temples and to Asia's tallest church
Experiencing Kochi – Letting Figo's Kinetic design to complement `The Queen of Arabian Sea' and enjoying old world charm with Princess Street to the picturesque Cherai Beach
Experiencing Kottayam – Sheer fun of driving and feeling the difference in the backwater capital of Kerala from the panoramic Vembanad Lake to the Kumarakom Bird Sanctuary
Experiencing Trivandrum – Coming to the end of the drive but staying connected with Bluetooth in the capital city of Kerala; visiting the 17th century Anchunthengu Fort to Aruvikkara – A pilgrimage and recreation centre; Not to forget the space in Figo boot for fishing!