Ford EcoSport Is A Hit Already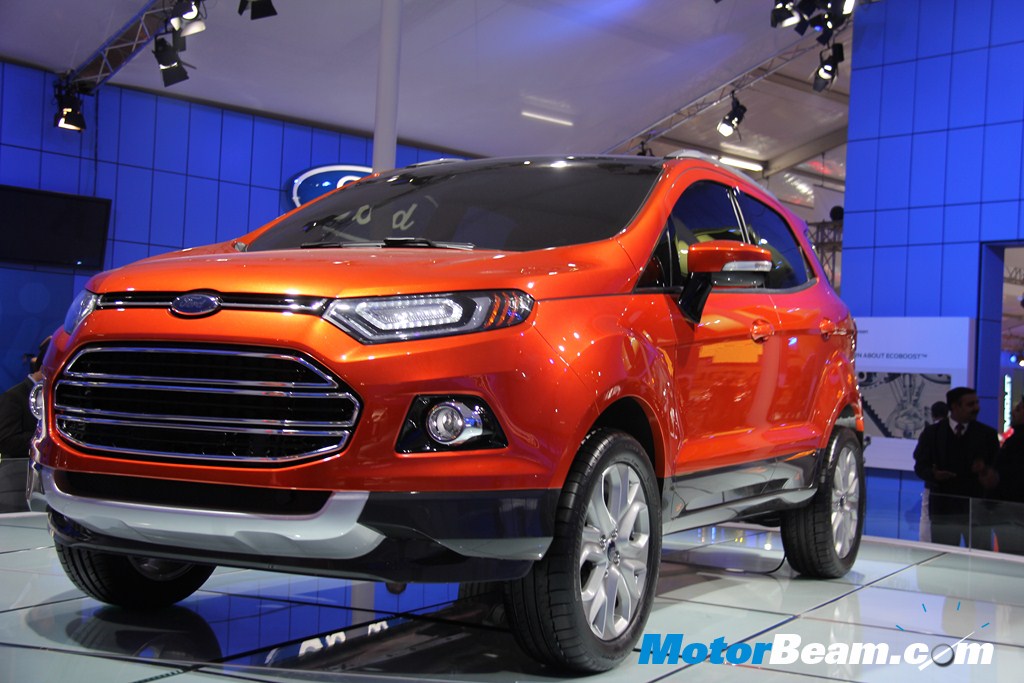 Ford has not yet launched the EcoSport but its safe to say the vehicle is already a massive hit. The reason we say so is that the company has received tremendous response for the Ford EcoSport, which seems have created a storm of sorts in India. When Ford unveiled the new EcoSport for the first time, people went so gaga over it that many reached dealerships wanting to book it. Ford dealers were initially getting close to 30 calls a day, which declined to 15 over a period of time. This shows that people can't actually wait to get their hands on the EcoSport.
Ford dealers are quite unhappy with the sales of the new Fiesta, which is not doing as well as Ford would expect. The rather optimistic pricing has not helped matters at all and the aggressive competition from Hyundai's Verna and Skoda's Rapid has not helped matters much. Dealers have vented out their frustration about the sales of the Fiesta to Ford and the company has responded by telling them to wait for the EcoSport, which will have a similar pricing strategy as the Figo.
Our own small survey with people about the Ford EcoSport has revealed that the compact SUV is highly awaited and prospective buyers are fearful of long waiting periods. People love the way the EcoSport looks and are blown away with the estimated pricing of under Rs. 10 lakhs. But many find the removal of LEDs from the headlights as a bad omission and Ford should cash in by atleast offering them as an option. The EcoSport arrives by October 2012 and might initially be offered in petrol only guise.