Ford Endeavour Flaunts Its Off-Road Skills In Bangalore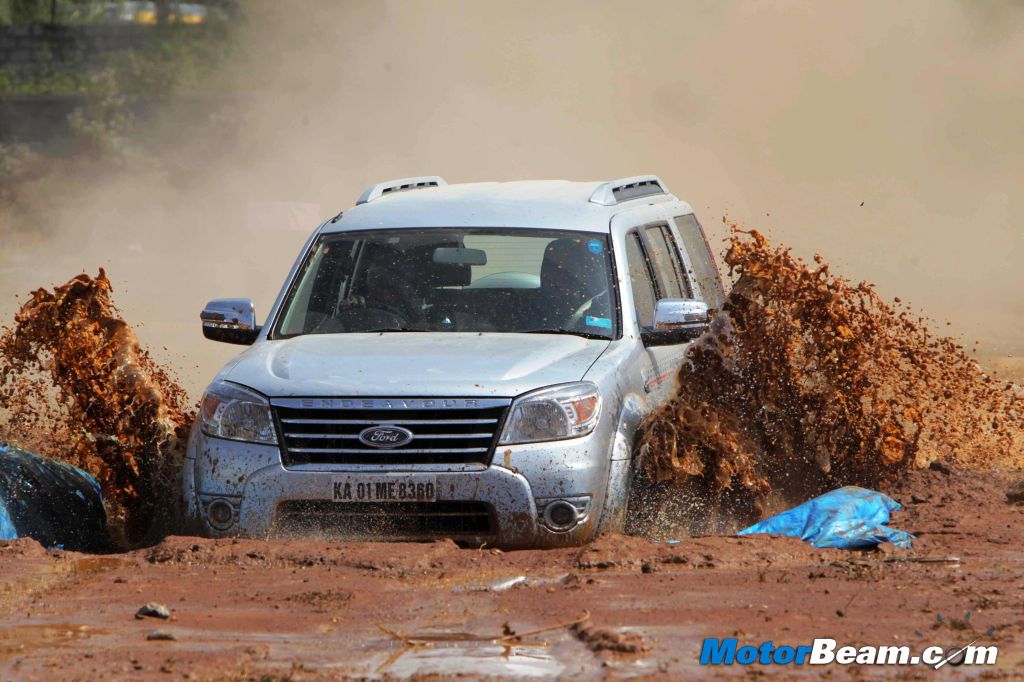 Ford India recently conducted the Great Ford Endeavour Drive in Delhi and Chandigarh. Last week the American automaker got this to Bangalore to showcase the off-road capabilities of the Endeavour. It was an amazing experience and I drove the Endeavour Hurricane Limited Edition. The feature that I liked the most was 4×4 shift on the fly. The test car was powered by a 3.0-liter TDCI engine which deploys Variable Geometry Turbocharger (VGT) to produce 156 PS of peak power at 3200 RPM and 380 Nm of peak torque at 2500 RPM. The test track they had created had the potential to fully utilize the capacity of any 4×4 vehicle and had bumps, sharp inclines, slush, 45 degree slopes and a drifting area. I also got a chance to meet rally driver Mr. Jagat Nanjappa (the last picture in this post was snapped with him).
"Through this event, we want to give the customers hands-on experience of the amazing off-road capabilities of Endeavour/ Our new Hurricane edition combines the Endeavour's characteristic tough exterior styling and commanding road presence with extra comfort and flexibility to bring the Indian consumer a comfortable, safe, reliable and robust SUV," Anurag Mehrotra, vice president (Marketing), Ford India, said.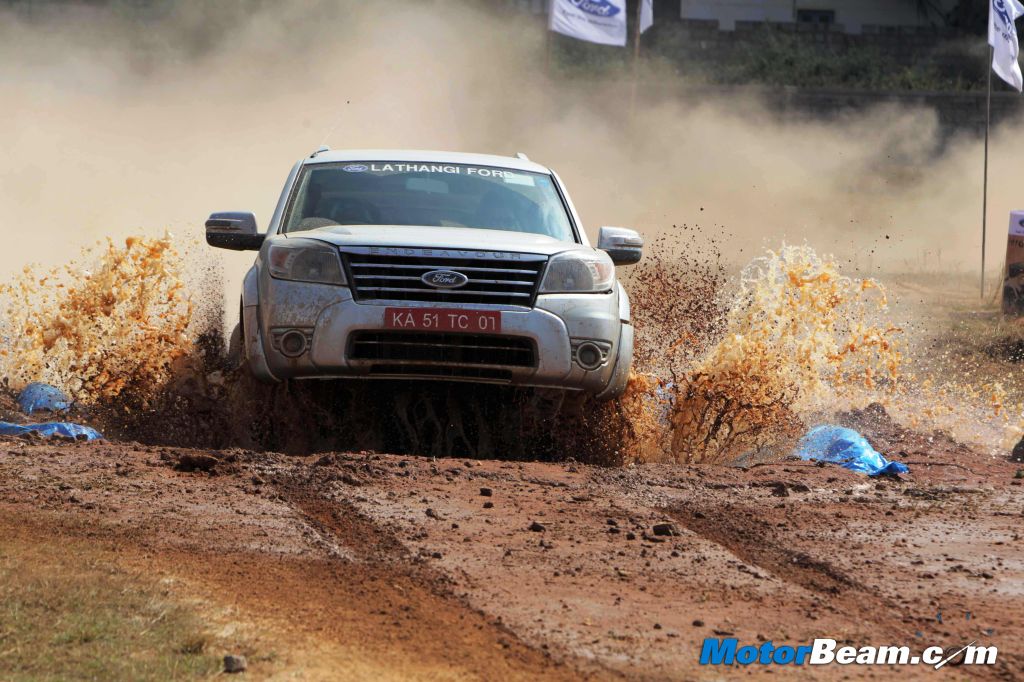 – Anand Gopal
Special Correspondent