Ford Modifies India Manufactured EcoSport For European Market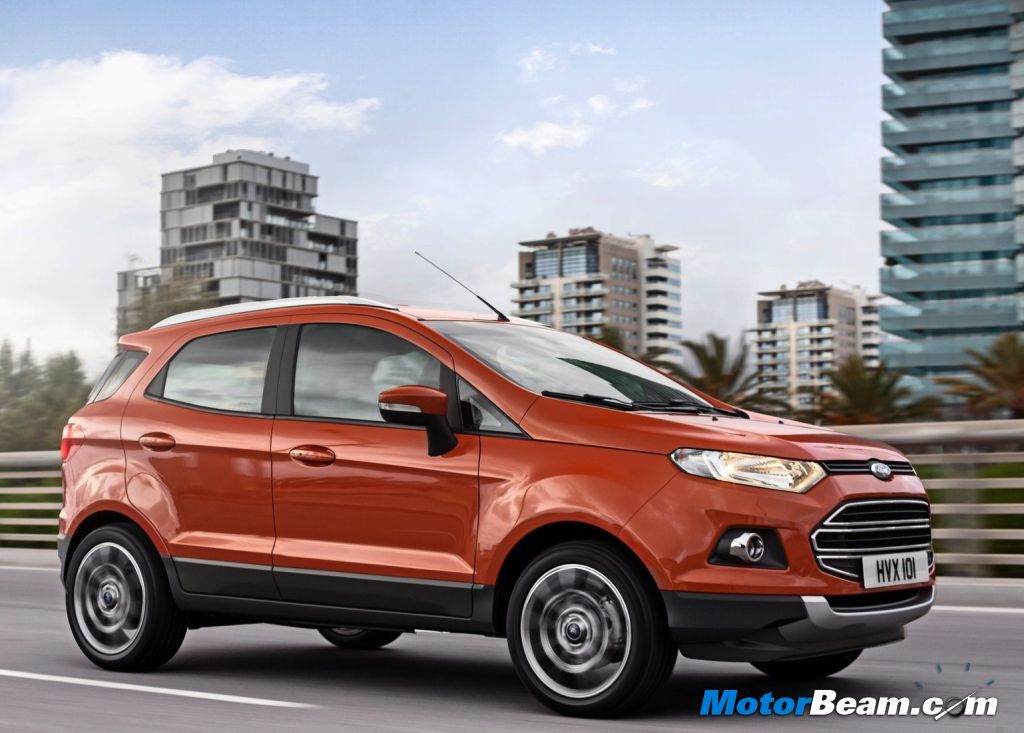 The compact SUV segment is booming across the globe and manufacturers are cashing-in on the demand by launching their popular vehicles in markets where they see a great scope of growth and demand. The Ford EcoSport was originally meant for Brazil and India mainly but now Ford is all set to launch this baby SUV in Europe very soon. The Brazilian EcoSport is quite different than the Indian EcoSport when it comes to size and extra equipment like 4-wheel-drive.
Ford has tweaked the Indian EcoSport to a great extent to comply with the European market's regulations and overall there are 300 redesigned parts in the modified version of the vehicle. The first and most important change that is carried out on the European EcoSport is the incorporation of a stronger body structure. Now we all know that the European automobile market follows very strict crash test regulations and this is the sole reason why Ford has made the structure stronger. Ford will not offer the 4-wheel-drive system even as an option on the European EcoSport.
There won't be any significant changes in the feature list too and Ford will continue to provide the same SYNC system that has a number of connectivity options for phone, music, etc. Ford is very optimistic about the EcoSport's sales in Europe and the company is hoping to generate some good amount of profits. The Ford EcoSport will be launched in the UK, Germany, Austria and Switzerland starting from June 2014 and the base price will be 19,200 Euros in Germany (Rs. 16 lakhs).
Officials from Ford have stated that they cannot sell more than 4000 units of the vehicle in the second half of the year since supply will be limited from India. The SUV will be exported from Ford's Chennai plant. Currently, Ford exports 1 out of every 5 EcoSports made and with the vehicle's launch in the European market, this ratio might change. Ford is already facing supply constraints and the SUV commands a waiting period of almost a year in India.
If Ford starts exporting more EcoSports without increasing production shifts in India, than we can already predict higher waiting periods and more unsatisfied customers. Ford also generates a significantly higher amount of profit on an exported EcoSport vis-a-vis a locally sold unit. This maybe one of the reasons why the company is more interested in exporting the vehicle to other markets rather than first meeting the local demand.