Ford's C-MAX Energi Returns 45.92 km/l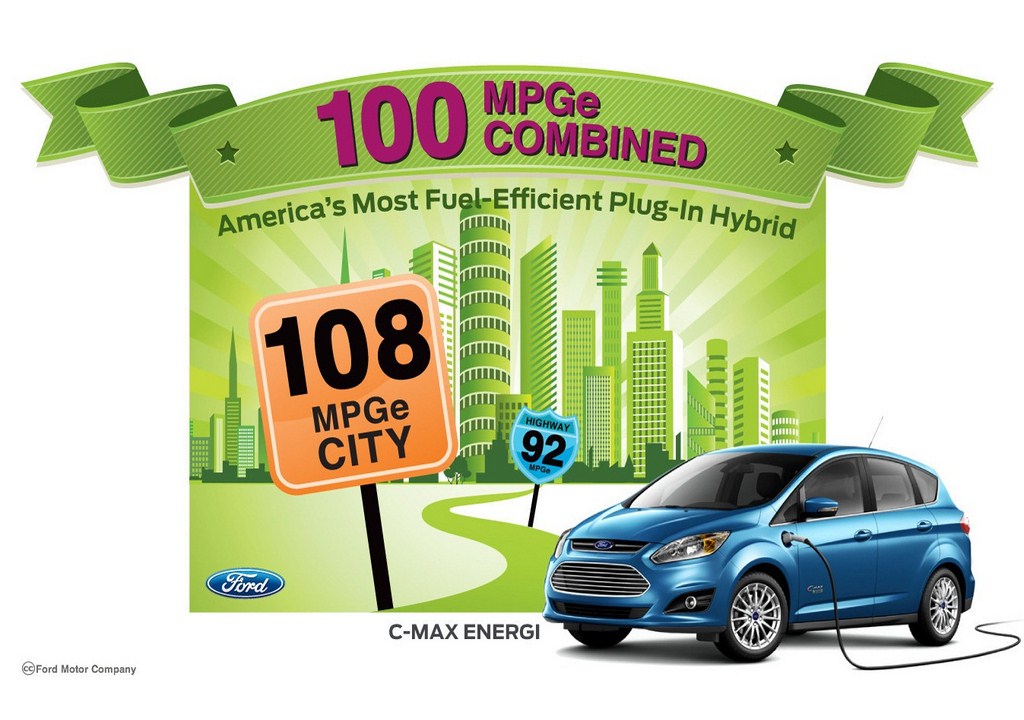 Ford has added another feather to its cap by bringing in its two new hybrid vehicles, namely, the C-MAX Hybrid and C-MAX Energi plug-in hybrid. These two models have set a new benchmark altogether in terms of the fuel efficiency that they provide. The point worth noting here is that the Ford C-MAX Energi would provide a better fuel economy over the Toyota Prius plug-in hybrid. The vehicle gets the EPA certified 108 miles per gallon (45.92 km/l) equivalent (MPGe) in the city. Thus, it is sure to win the title of America's most fuel efficient plug-in hybrid.
Ford C-MAX Energi is a compact minivan which shares most of its parts with the regular 47 mpg (19.98 km/l) C-MAX hybrid. On a combined cycle, it returns a good 100 MPGe (42.51 km/l). It is projected that the vehicle would give more than 500 miles (800 kms) of overall driving range. The fuel economy has been achieved without compromising on the driving performance. Slated to hit the roads by the end of this year, the C-MAX Energi will come with a starting price tag of $33,745 (Approx. Rs. 18,00,000/-)
Both the models are powered through a combination of a gasoline engine and a battery-driven electric motor. When powered by gasoline, a 2.0-litre Atkinson-cycle four-cylinder engine comes into play. On the other hand, the electric motors are powered by advanced lithium-ion battery systems. The C-MAX hybrids come with safety features like MyKey teen safety feature, SYNC 911 Assist and seven airbags. Other standard features like Curve Control, Torque Vectoring Control, AdvanceTrac with Roll Stability Control (RSC) and electric power-assisted steering (EPAS) are seen on-board.