Fortis Spaceleader Chronograph By Volkswagen Design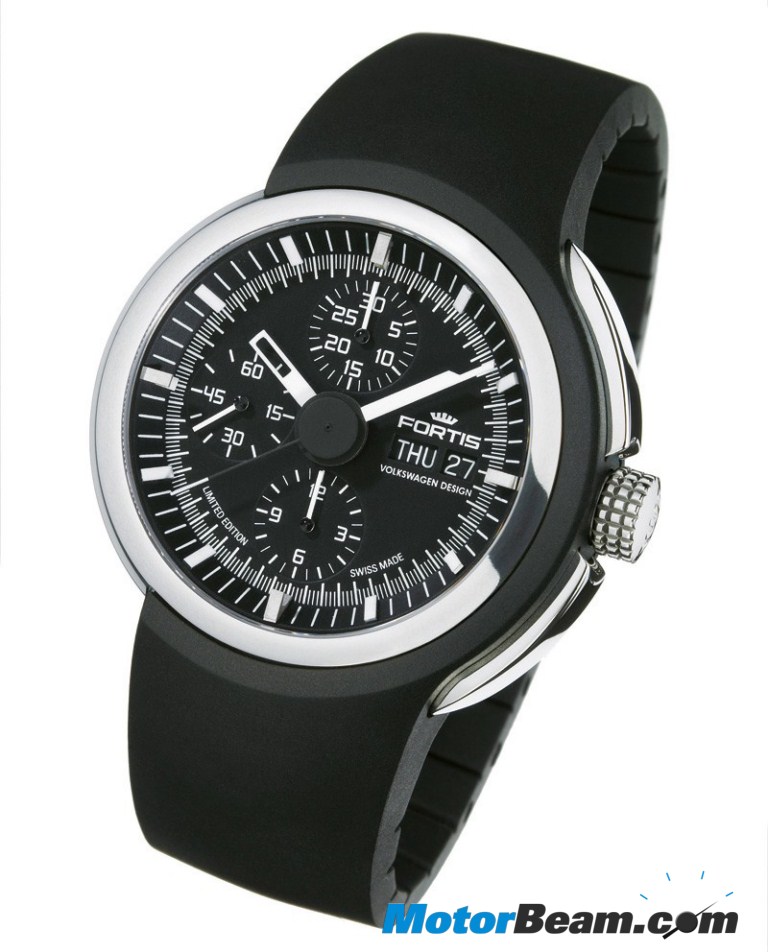 In collaboration with the long-established Swiss watchmaker FORTIS, Volkswagen designers have developed a new high-tech chronograph, the FORTIS Spaceleader Chronograph by Volkswagen Design. This automatic chronograph unites visionary ideas of the Volkswagen automotive group with premium precision clockworks of the Swiss FORTIS brand. By transferring future automotive-related design forms to the design concept of the chronograph, the very notion of a "wristwatch" was expanded into a new dimension. The result: A micro-mechanic precision clockwork, embedded in black caoutchouc, with a butterfly folding clasp. A mirror-finish polished steel watch casing, as well as sapphire glass with double-sided anti-reflective coating.
Three of the most renowned design awards had already been bestowed upon it before the official presentation of the FORTIS Spaceleader. It got the coveted "iF product design award 2010," which has constituted the hallmark of fine design since 1953. Furthermore, it was honoured by the "red dot design award – honourable mention 2010" and the "GOOD DESIGN Award" of the Athenaeum Museum Chicago, the most senior among the three prizes mentioned. This prize was established in 1950 and has been bestowing awards in various categories for excellent design ever since.