GMI Launches Chevrolet Cruze Automatic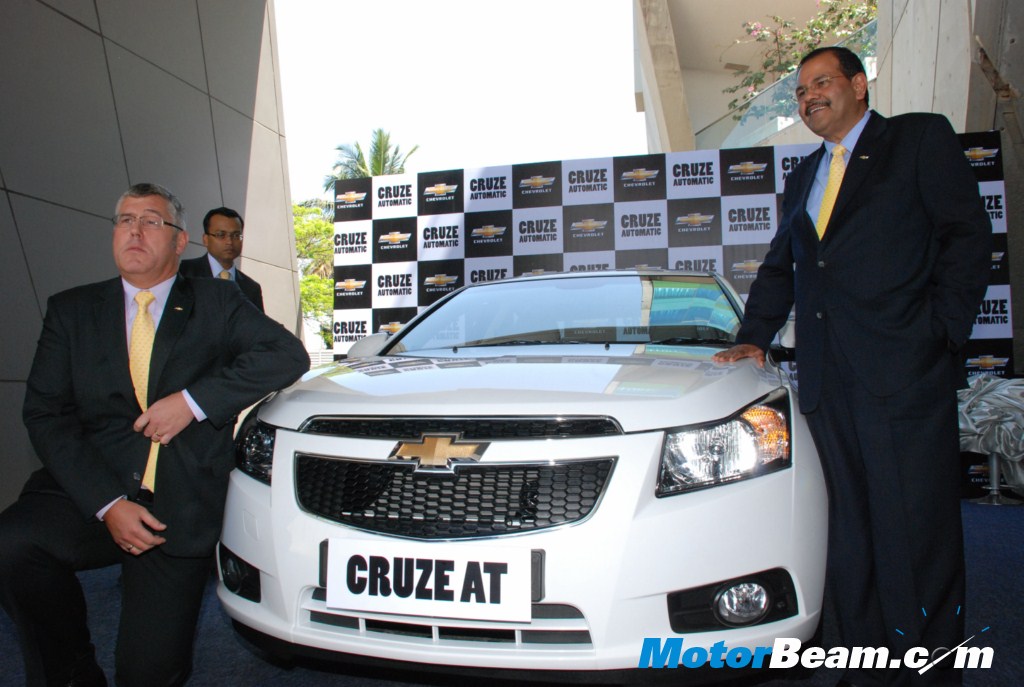 General Motors India today launched the Chevrolet Cruze AT in Bangalore. The 6 Speed Automatic Transmission will be offered on the LTZ variant which also comes with a host of features like PEPS, Push Button Start, Cruise Control, Smart Screen and Electric Sunroof to name a few. The Automatic variant will also be available in a special 3 coat paint called White Diamond in addition to the six colors already on offer. The Cruze AT is priced at Rs 13.45 lakh (ex showroom, Delhi).
The Chevrolet Cruze AT also has a triptronic mode which enables a sportier drive for the customer. Other highlights of this six-speed automatic transmission include Clutch-to-clutch shift operation for added precision and smoother shifts between gears. Also, it has a wide spread ratio with the first gear designed for a very high ratio to provide brisk acceleration from the top while the sixth gear has an overdrive ratio to keep the engine revolutions as low as possible for highway cruising and improved fuel economy. One of the key benefits of this model is that it uses premium fluids in the transmission that does not need replacement during normal use.