Guess This Unknown Vehicle! [Updated With Answer]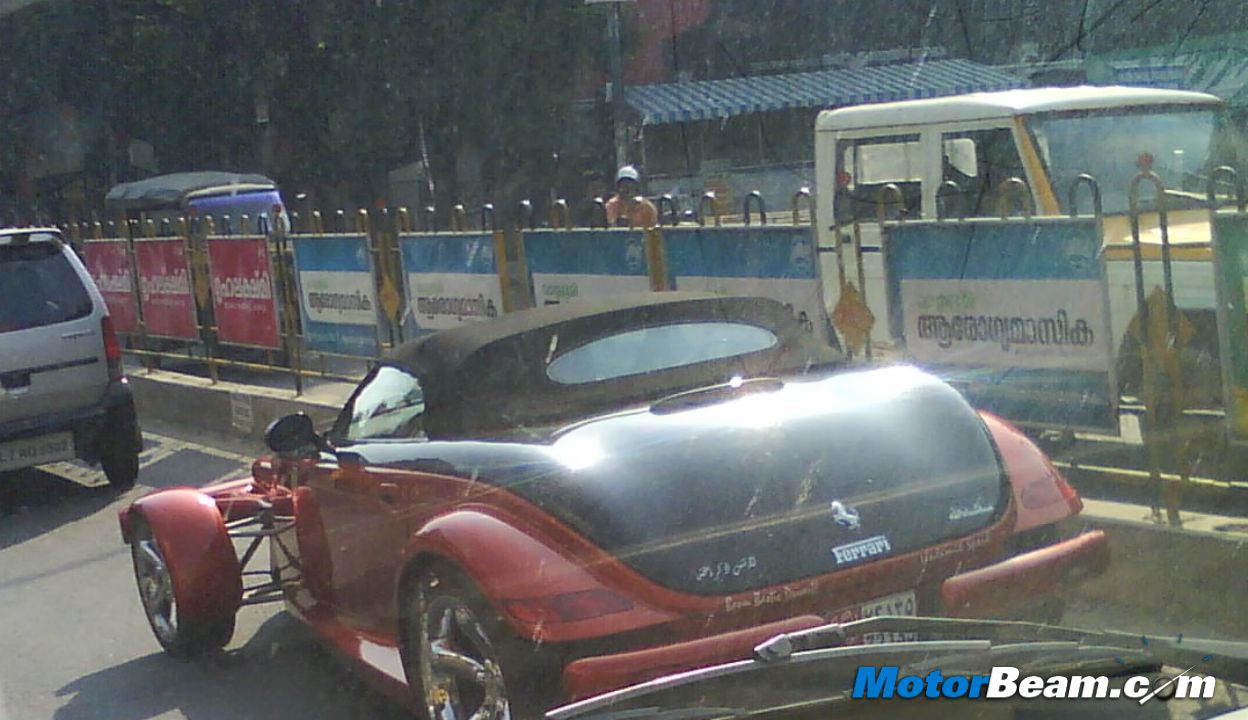 Jobu George send us this picture of a car he spotted in Cochin. While the fake Ferrari stickering does not give away which vehicle it is, we kind off have a rough idea of what it could be. Sporting a Abu Dhabi number, this red sorts car is certainly not your usual guess the car question. However you should go ahead and leave your answers below.
Update – Most of you answered right. The above car is the Plymouth Prowler, which features a 3.5-litre V6 engine, producing 253 HP of power at 6400 RPM and is mated to a 4-speed automatic gearbox.