Mercedes-Benz Mulls India Launch Of Smart Cars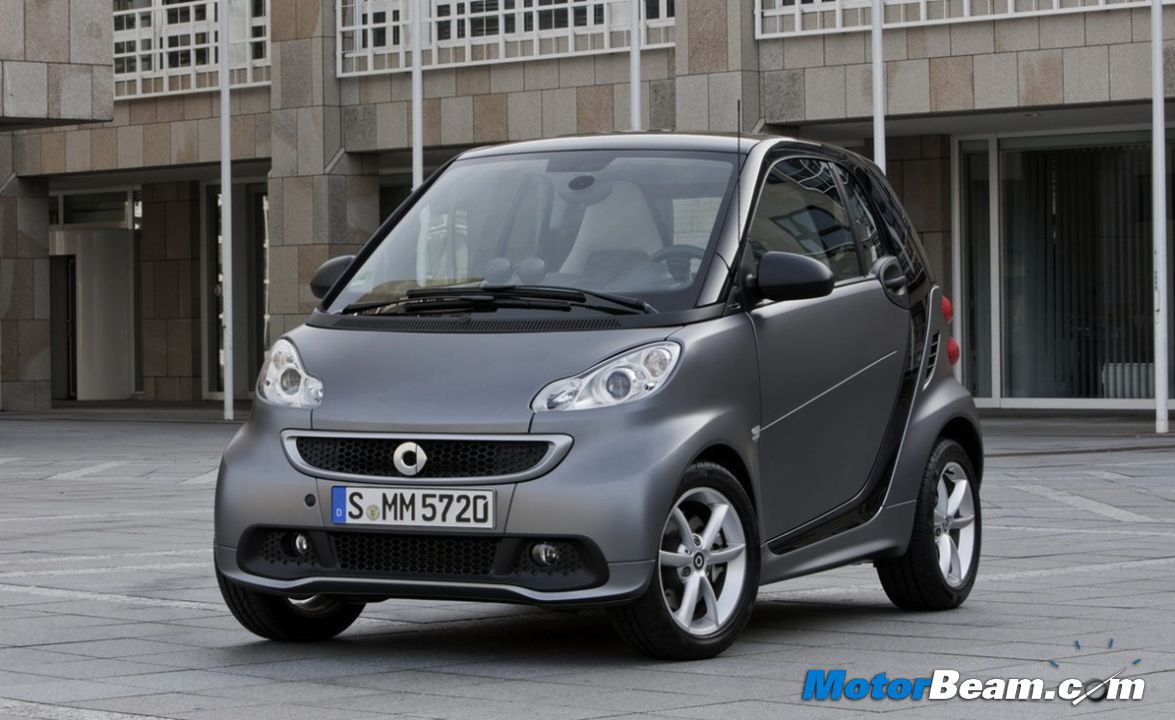 Mercedes-Benz is contemplating the launch of its Smart branded cars in India, with the company already conducting feasibility studies for the introduction of these compact vehicles. However the launch will take place only in 2015, if the company gets good response in the survey. Mercedes-Benz might utilize Renault-Nissan's distribution network to sell Smart range of cars in the country, which could start at around Rs. 12 lakhs. The German automaker might also source components and engines from its global partners as the next generation Smart cars are jointly developed with Renault-Nissan.
"India is one of the countries where there's a very logical strategy to be made (on the Smart brand), with a good percentage of cars sold here are small cars. It is a logical thought. I assume in the foreseeable future, we will come to that part of the world and discuss the possibility of rolling out Smart," Dr Dieter Zetsche, chairman, Daimler AG, said.
It is no secret that compact cars account for a majority of the sales in the Indian market. The Smart range of cars will thus help Mercedes-Benz in boosting its volumes and do an all out compact car attack on its German rivals. Mercedes has already confirmed the B-Class for a launch in 2012, the A-Class will come in 2013, while the GLC compact SUV will come in 2014. But launching Smart range of cars is one thing and selling them is another thing as not many are aware about the Smart brand as they are aware about MINI and Beetle.
Smart started off as a compact car company, owned by Swatch (the Swiss brand of watches). The company decided to tie-up with an automaker for financial support and partnered with Volkswagen, who later diteched them. What followed in 1994 was a tie-up with Mercedes-Benz, with the German automaker taking majority stake in Smart. Smart has manufactured various variants of the Smart ForTwo and Smart ForFour vehicles, including electric, petrol, diesel, Roadster, Coupe and Brabus versions. Currently the company only manufactures the Smart ForTwo city vehicle.
The Smart ForTwo is available with a range of engines, including a 1.0-litre 3-cylinder petrol engine, which produces 61 HP 89 Nm, 71 HP 92 Nm, 84 HP 120 Nm of power and torque respectively. The same 999cc engine has been tuned by Brabus to offer 102 HP and 147 Nm while a 800cc diesel produces 54 HP of power and 130 Nm of torque. All these engines offer the Smart ForTwo a top speed of less than 155 km/h, while giving it a 0-100 km/h timing between 10.7 seconds (Brabus) to 16.8 seconds (diesel and 61 HP petrol engine). The Smart ForTwo then looks quite overpriced if compared to what Rs. 12 lakhs can get you in India but the vehicle offers stupendous maneuverability in traffic along with excellent fuel economy.