Harley-Davidson Street 750 Coming To 2014 India Bike Week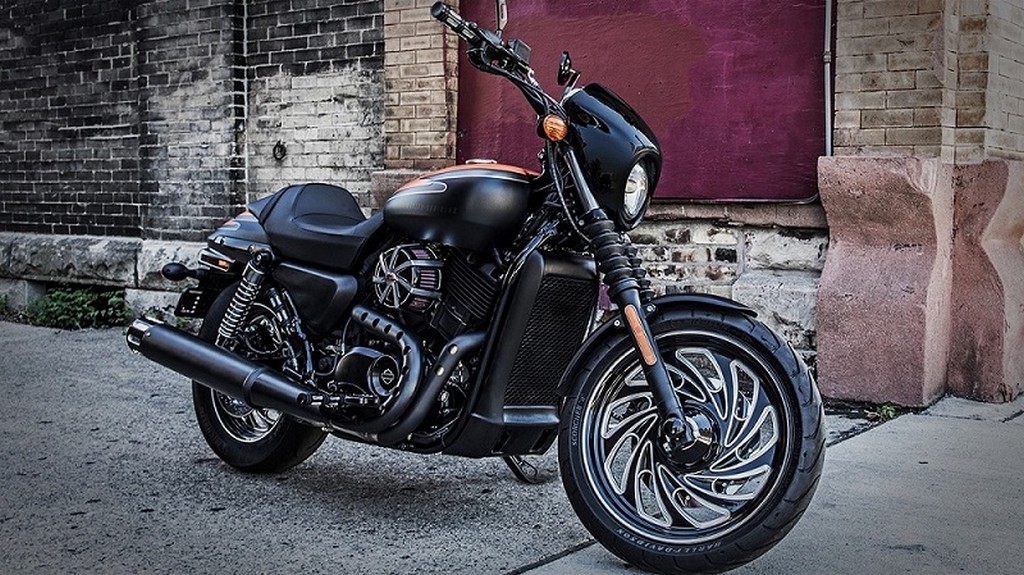 Harley-Davidson in a bid to capture the lightweight motorcycle class will introduce two new motorcycles namely the Street 750 and the Street 500 both built on an all-new platform, a first from the automaker in 13 years. This is targeted directly at the young urban riders. Both these baby bikes will presumably be made-in-India. The Street 750 will debut at the India Bike Week to be held in Goa during January 2014 although there is no confirmation as yet regarding the Street 500 motorcycle and it is expected to be launched at a later stage.
The Street 750 and Street 500 will feature Revolution X, a new liquid-cooled V-twin engine specifically designed to meet the requirements of urban riding conditions. The engines are housed in a lean, narrow and nimble frame, to make the motorcycles quick and agile while riding through traffic. We can expect excellent low-end grunt, ample torque and adequate performance for this class of easy motorcycle riding.
The specifications for both Street 750 and Street 500 are nearly identical, apart from the 749cc engine and the 494cc engine respectively. A top speed of around 150 km/hr can be achieved. Both the bikes feature 6-speed transmissions, 2-into-1 exhausts, 17-inch front and 15-inch rear tyres.
Harley-Davidson unveiled these motorcycles a day before the International Motorcycle Show, EICMA began and showed off its own customizations on this bike. Harley-Davidson already offers several bikes through CKD option and it will manufacture these new bikes at the company's new plant in Bawal, Haryana. The Street 750 is priced at $7500 (Rs. 4.68 lakhs) and Street 500 is priced at $6700 (Rs. 4.16 lakhs) in the US market. We can expect both the bikes to be priced below Rs. 5 lakhs considering these machines will be extensively localised. The launch date is yet to be announced and Harley-Davidson is definitely betting big on the Indian market. Both bikes are expected to be showcased at the 2014 Auto Expo.