Will Honda's Amaze Displace Maruti's DZire?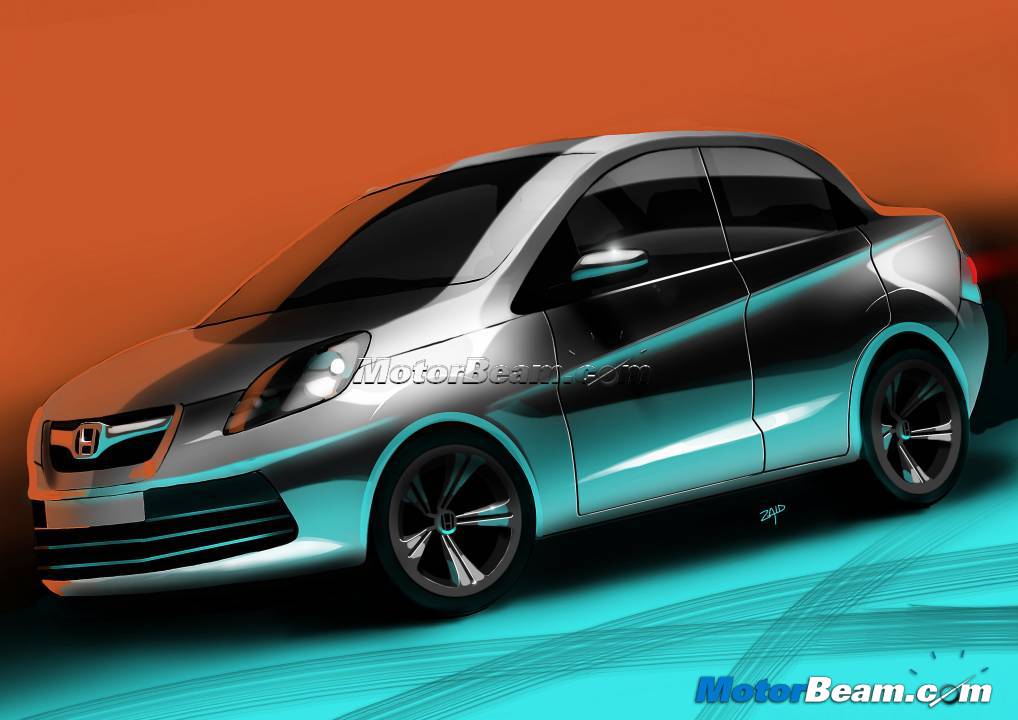 Honda's comeback in the Indian market is led by diesel-powered cars. The first vehicle to get a diesel engine in Honda's India line-up is the Amaze, which is the sedan version of the Brio hatchback. A diesel option in any vehicle can offer drastic increase in the chances of success. Thus the Honda Amaze is likely to increase sales by such a dramatic amount, that the Japanese automaker might have to resort to waiting period on this sub 4-metre sedan, which is developed specifically for emerging markets.
Honda has conducted a media drive of the Amaze in Japan. According to the reviews flowing in, the company has hit jackpot with the Brio based sedan. Our friends from Autocar India have driven the vehicle and their review reveals some interesting bits about the car. Here are some salient points about the Honda Amaze –
1.5-litre i-DTEC diesel engine is based on the 1.6-litre i-DTEC diesel engine. It uses twin-cam and 16-valves.
Honda hasn't revealed power figures but around 80 BHP of power is expected. This diesel motor uses a fixed geometry turbo.
This diesel engine is refined and responsive. There is very little turbo-lag and the motor does offer a surge once the turbo spools up.
Clutch and gearbox is light and smooth, making the Honda Amaze a very good city car. Fuel efficiency should be around 24 km/l.
Steering has more weight than the light steering found in the Brio hatchback.
60 mm longer wheelbase than the Brio gives the Amaze very good rear space, more than the DZire.
Three people can sit in comfort at the rear due to low centre tunnel. Doors are longer than the Brio.
Dashboard is identical to the Brio. Boot space is bigger than the DZire's 316-litres.
The Amaze gets double chrome slats on the front grille along with a different bumper to differentiate it from the Brio.
Clearly the first impressions about the Honda Amaze are very positive, with the vehicle appearing to be better than the Maruti Suzuki Swift DZire in most aspects. The Amaze will be launched in April 2013 with both petrol and diesel engines on offer. Both engines are mated to a 5-speed manual gearbox. The petrol Amaze will get a CVT gearbox later. Expect prices to start at around Rs. 7 lakhs for the base diesel variant.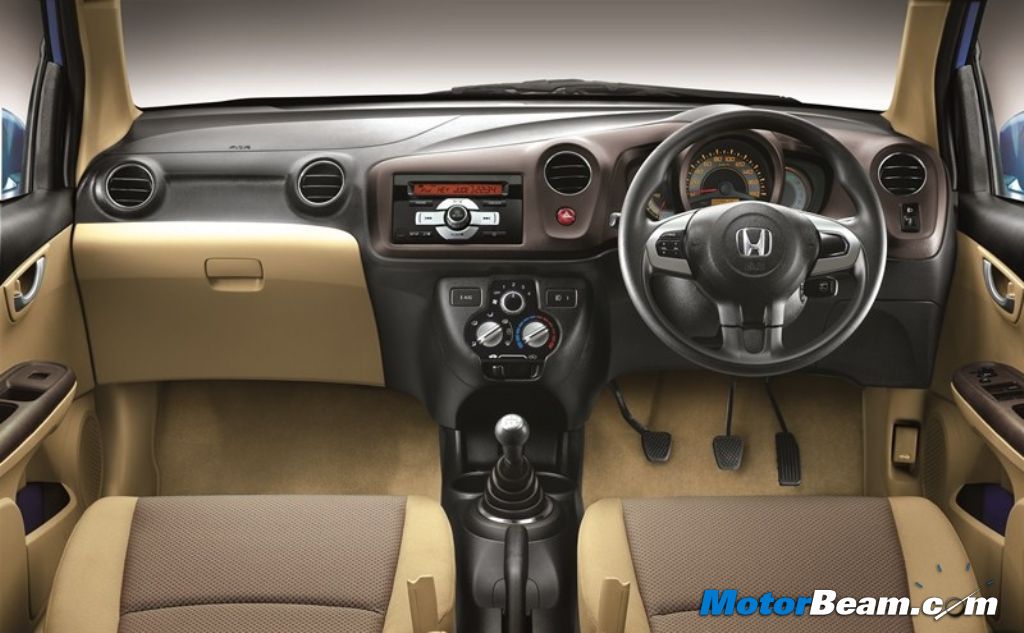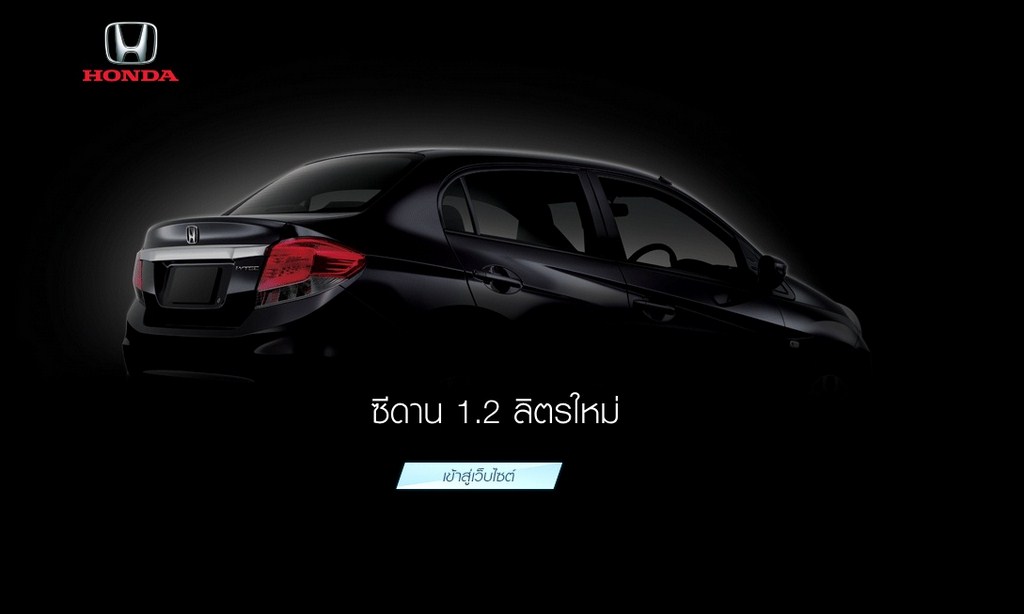 Source – Autocar India