Honda At The 2012 Auto Expo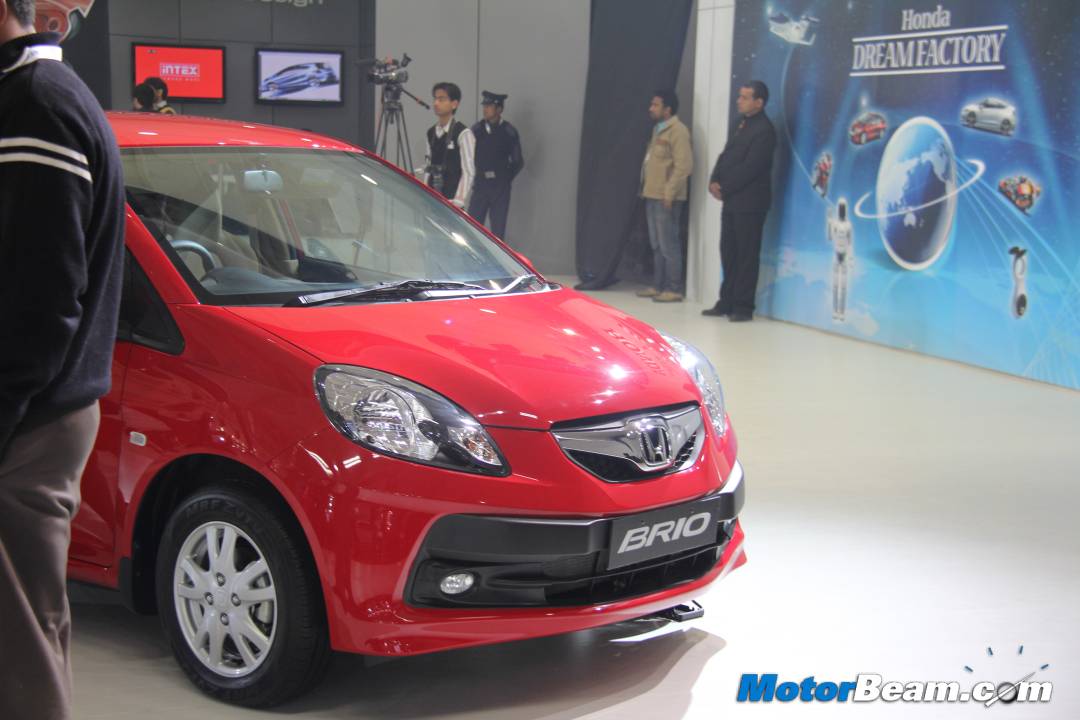 We were expecting to see the new CRV and the 2012 Honda Civic (already driven) at the Auto Expo at the Honda pavilion but unfortunately the floods in Thailand have created havoc in the Japanese giants Asia operations. Thousands of flood affected cars have been scrapped in Thailand and the company has suffered huge losses. Disruption in the supply chain has affected the new Honda Brio which could hardly tick the counter last month. Nevertheless, Honda showcased the Indian lineup at the Auto Expo consisting of the Accord, Civic, Brio and the all new Honda City, which was only launched last month.
Inspite of only having  the petrol motor to drive their cars, Honda has done remarkably well with the City still doing good numbers in a diesel driven market. Having unveiled the all new 1.6-liter iDTEC diesel motor at a motor show lately, Honda will churn out diesel engines in India by 2013, and we are sure the Japanese manufacturer will bounce back in a big way.