Honda CBR250R Ownership Report By Ram Varma
My name is Ram Varma and I am going to share my ownership report of my Honda CBR250R. This report starts from the very first time I heard about the bike till today. It all started when the news about a 250cc mill from Honda came out. I was keen on it as I was not really satisfied with the service offered by Bajaj for the 220. The P220 was absolutely fine but only till the first couple of months, then started rattling sounds from the fairing and other plastic parts, followed by mis-fires and mental torture. The service advisors and mechanics don't look at problems from a biker's point of view. All they ever wanted was to get done with a problem for time being. Never did they try to fix a problem permanently.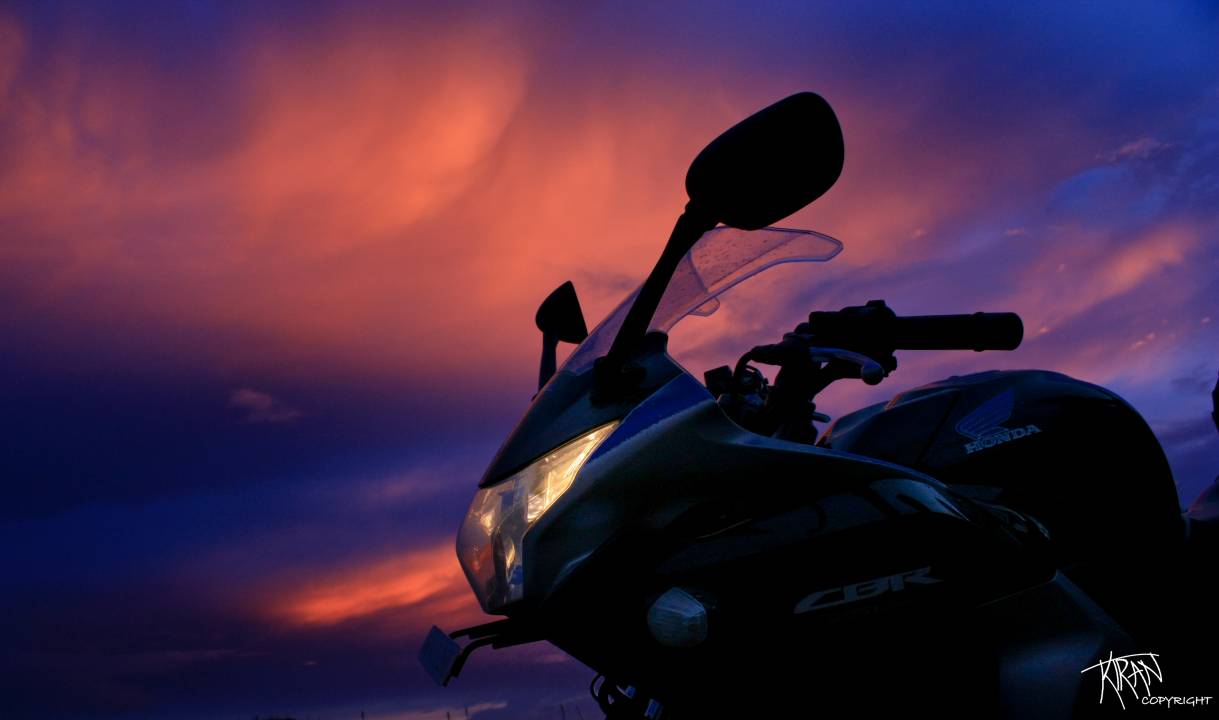 Jan-6-2011 – It was the day when I got an email from a blog saying the CBR's bookings are open starting today, I rushed to the showroom in my pajamas not to waste any time and to make sure that I get the first bike, But found that mine is the second booking, Never mind, I'm getting it in the first lot atleast. The wait started and kept on going as the launch date was not officially announced. I kept calling the showroom to check if the launch date is fixed but only in vain. Finally after 5 months of waiting, got to know the launch date and it was the happiest moment of my life.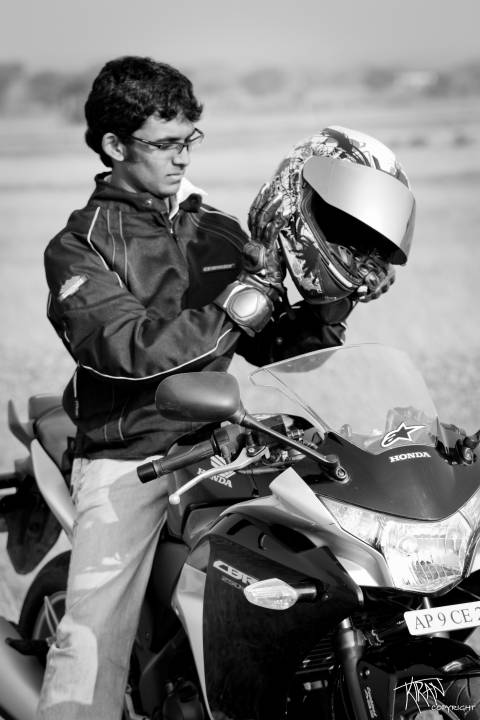 April-24-2011 – The first lot of bikes have arrived to the showroom, I rush to the showroom to have a glance of my Baby blade but my hard luck played its game. The first lot did not have any black ABS in it. There was not even a single Black ABS sent out to any showroom in the first lot for that matter. Mine being the second one in line, I had no hopes of getting the bike in May either.
May-14-2011 – I came home late from work the other day and slept late, I get a call from the dealer early in the morning, I with hatred answer the call to scold him for calling at that hour to talk about finance and thing (I was assuming it to be a finance related call).
Sales Rep : Good morning sir.
Me : Morning, What is it now?
Rep : We received a second lot today and it had one Black CBR ABS in it.
Me : Mine is the second one in queue, isn't it?
Rep : Yes sir, But the first one who booked isn't ready with the finance thing, so wanted to check if you would be interested in taking it.
Me : Are you serious?
Rep : Yes sir.
Me : Don't start the PDI unless I reach the place, start the billing process and other formalities. I'm on my way to the showroom. I don't want any ifs and buts after I reach the showroom. OK?
Rep : Sure sir. I'll be waiting for your arrival.
Me : I'll be there in 15 minutes.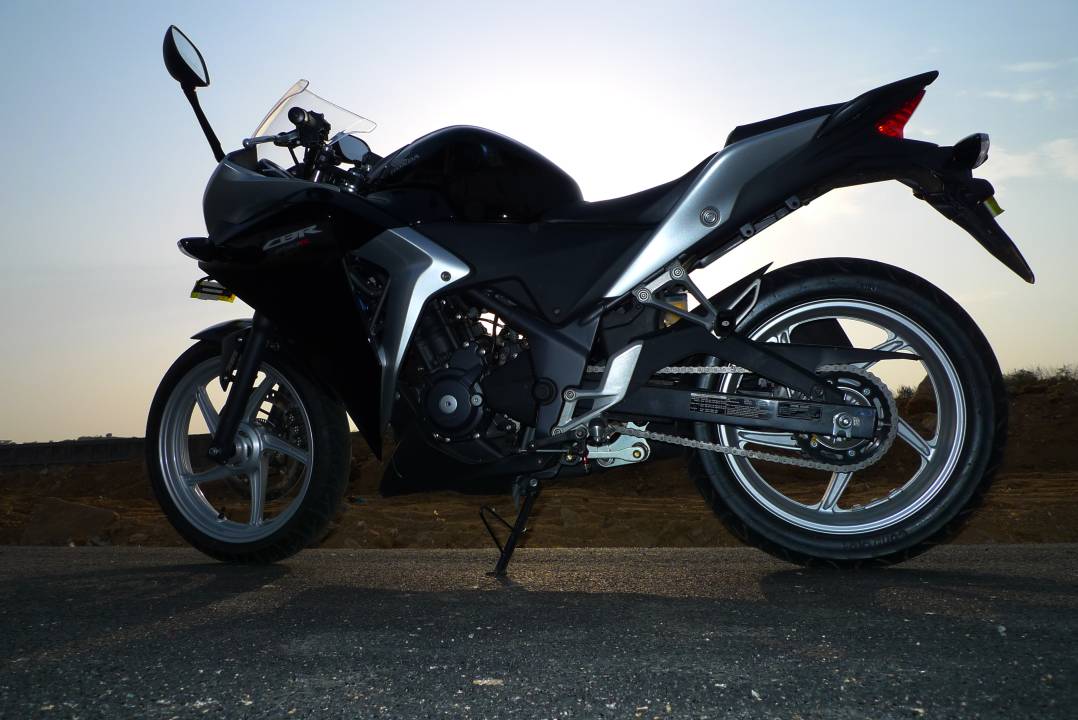 It took some good 30 minutes for me to assemble cash from different ATMs as the delivery was completely unplanned. Reached the showroom in 30 minutes and started the PDI. A person from HMSI was doing PDI on that day. There was only one Black CBR so hoped that it isn't faulty. Did a thorough PDI. Checked every possible thing. Refused to get the so called 'Teflon' and headed over to the billing and other process. Insurance system server was down that day. T/R was not done yet but I was no way going to leave the showroom without the bike. After an hour, left the place with the bike and invoice. The rep said the papers would be ready by 7 tomorrow and I can collect them any time tomorrow. I was fine with it.
First impression – The bike was smooth, but not as smooth as a Honda should be. I was expecting the smoothness to improve after some miles on the odo. Throttle response was great, fuel economy was superb at 30+ kmpl for a 250cc motor. Braking was fabulous. The gear and brake pedals position was something which took some time to get used to. Clocked 180 kms on day one. Bunked office that day and kept riding to places all over Hyderabad. There was too much of heat being generated by the engine as it was brand new. I was fine with it.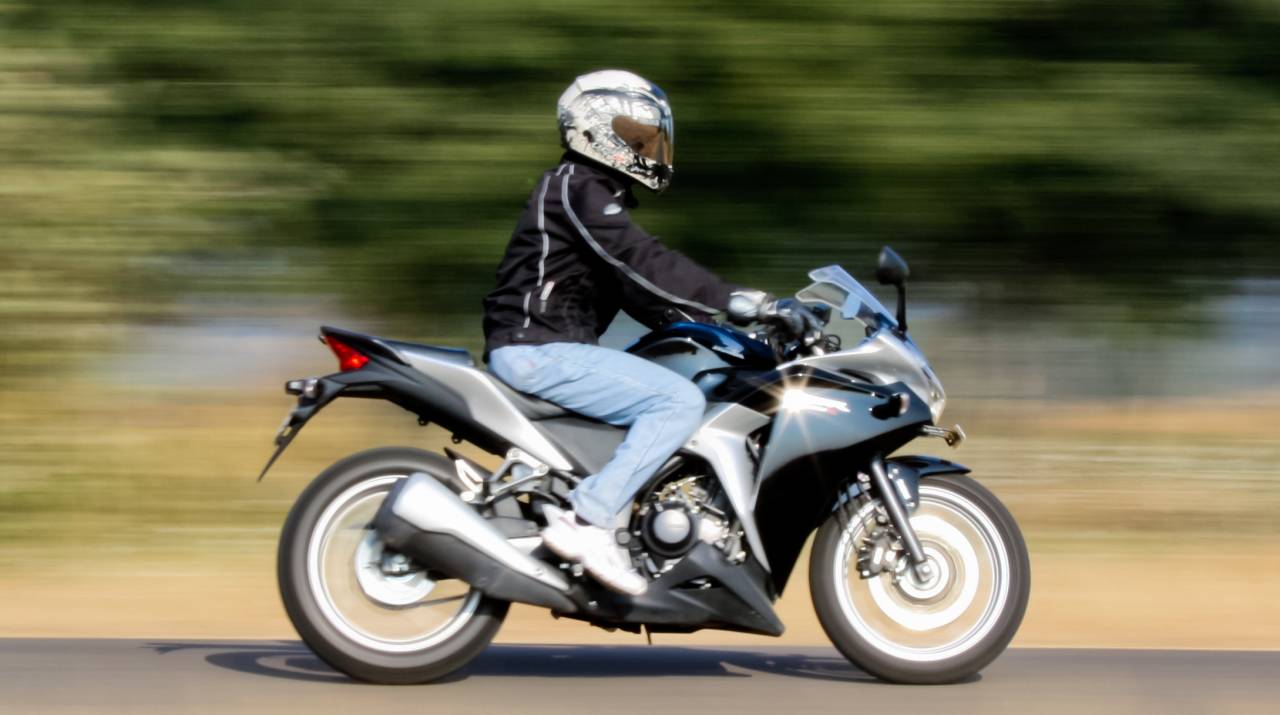 Riding experience – First gear is something which you will not like to keep it in. It's not a traffic friendly bike. Apart from the first gear, all other gears are rider friendly. It's a pleasure to ride the CBR on highways. It has ample amount of power to cruise at 120-130 kmph for hours together. It can overtake with ease with just a twist of throttle above 100 in 6th gear. Never did I feel that it's underpowered. The riding position is also something you will get used to. Initially I felt some pain on my wrist but very soon things changed. Handling was another aspect which will make you feel good on the bike. It is not in the league of the R15's handling but it's far better when you talk about a sports touring bike. It can eat corners like a pro (depends on the rider too).
400 kms on the odo and it was time for an oil change (MotoMan's way of breaking in, read about it here). Honda guys didn't have oil filters in stock anywhere in AP so had to source one from Bangalore through a friend. Got the filters, oil swapped and there was a big difference. The engine was smoother, vibes from the engine disappeared.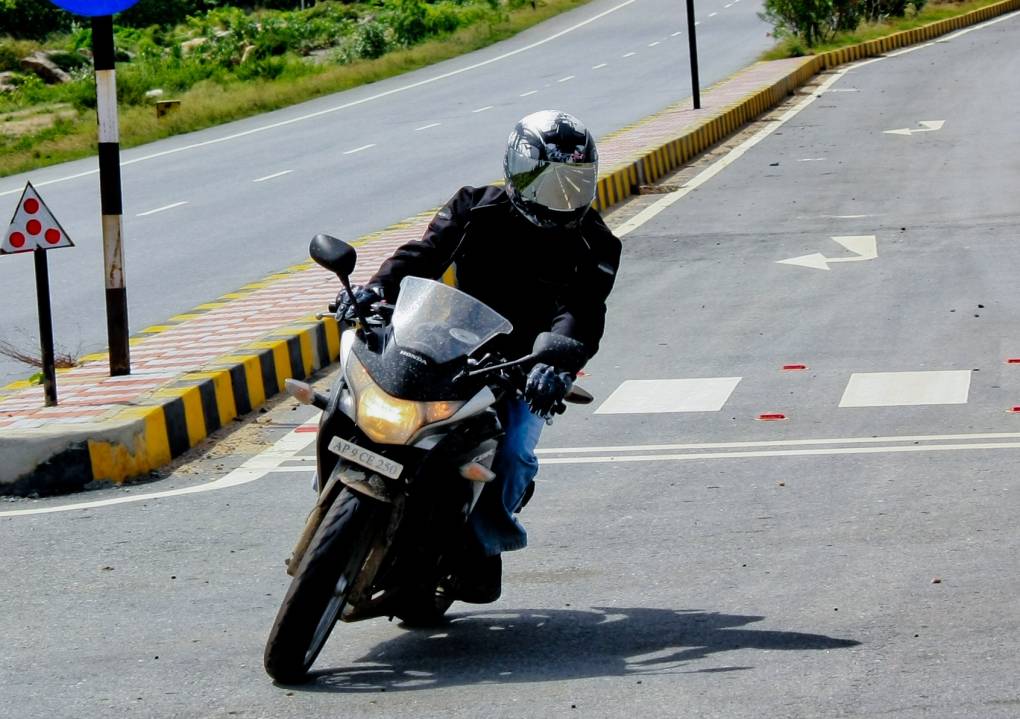 1500 kms on the odo and went for the official first service which included oil change, filter change and some regular so called checks. This is when I changed to fully synthetic oil. After which, every 3000 kms I kept changing my oil just to get the most of my baby blade. It was rev happy, it reached a maximum of 165 kmph and it put so many smiles on my face when it was able to tail a Kawasaki Ninja 250R on the open highway.
It was time to see how good it can handle the ghats and bad roads so took it on a road trip to Ooty via the Bandipur forest. A Ninja and an R15 were along with me so it was a good time to see how the CBR250R would perform when compared to the other two. On the highway it was more of a joy ride for the three of us but when the ghats started, it was a different ball game all together. CBR250R was easily going up the hill on the hairpin bends without changing gears often where the Ninja and R15 were refusing to climb with less gear changes. The riders of the Ninja and the R15 complained the same.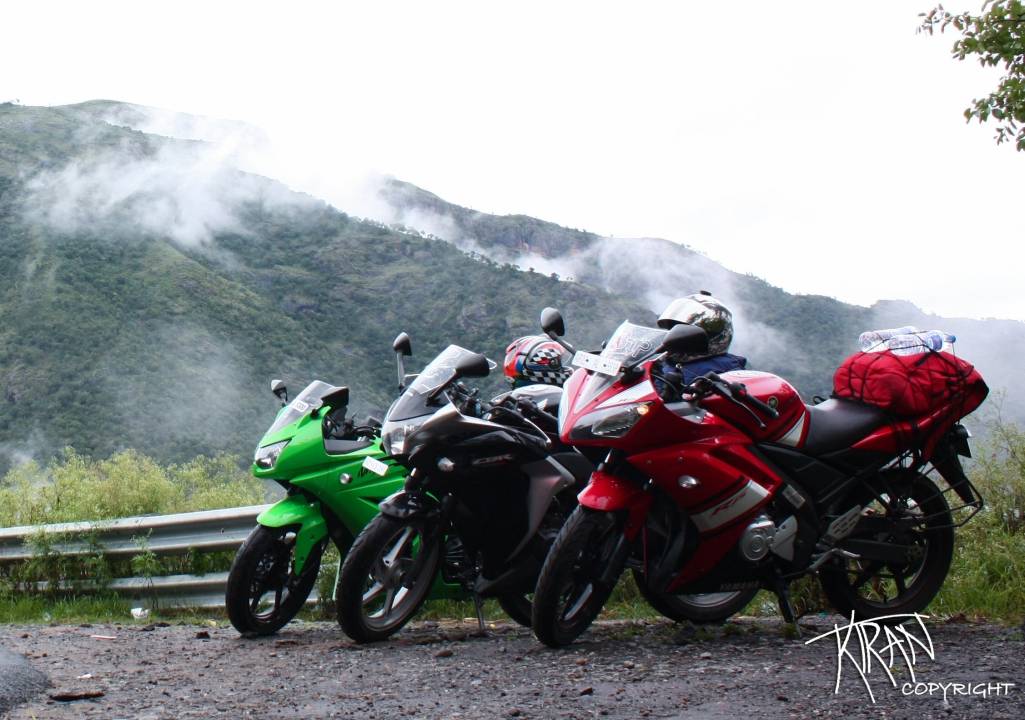 Braking on the wet roads in the ghats was a concern for all 3 of us but CBR did the job very well. Both the Ninja and R15 fishtailed a couple of times during panic braking but CBR's ABS unit worked it's magic. After this trip, I was so impressed with the bike that I decided not to sell the bike for the rest of my life. I was mighty impressed with the quality, power and handling abilities. Soon after 6 months of ownership and 7500 kms on the odo, It was time to keep the CBR to an ultimate test. The durability test. It was time to do the Iron butt association's Saddle Sore and Bun Burner rides which would test both the ride and the rider's endurance levels (read the complete report on it here)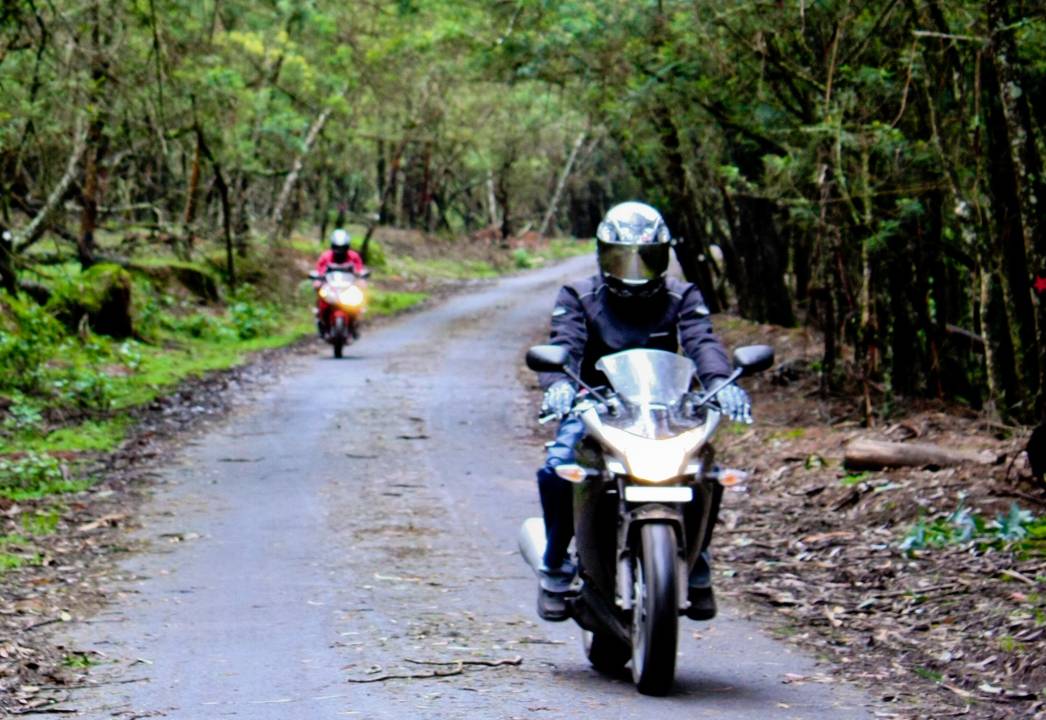 36 hours of non-stop riding covering 2560 kms with no breaks, no oil change and no low speed riding is something which every bike can do. I had hopes in my CBR250R as I've maintained it up to the mark and it had no issues since day one where other owners from around the country had multiple issues. All throughout the ride, the bike handled well, Was able to cruise at 110-120 for hours together, tires never gave up, neither did the engine. The headlight was great on the highways. Adequate spread to munch miles on our highways. The mileage was a shocker during this endurance ride. I was getting a good 31 kmpl on an average throughout the ride.
After this endurance ride, I was impressed the most. It never let me down till date, be it a city ride or an endurance ride though it is from the initial lots which faced many problems. The tires are still going good after 11000 kms on the odo, brake pads are still stock. No problems till date with the bike. It's a bang for your buck motorcycle. Go for it is my suggestion if you're considering it.
Oh, and by the way, as on 1/29/2012, My Honda CBR250R is the world's first CBR250R to complete the Bun Burner and Saddle Sore challenge.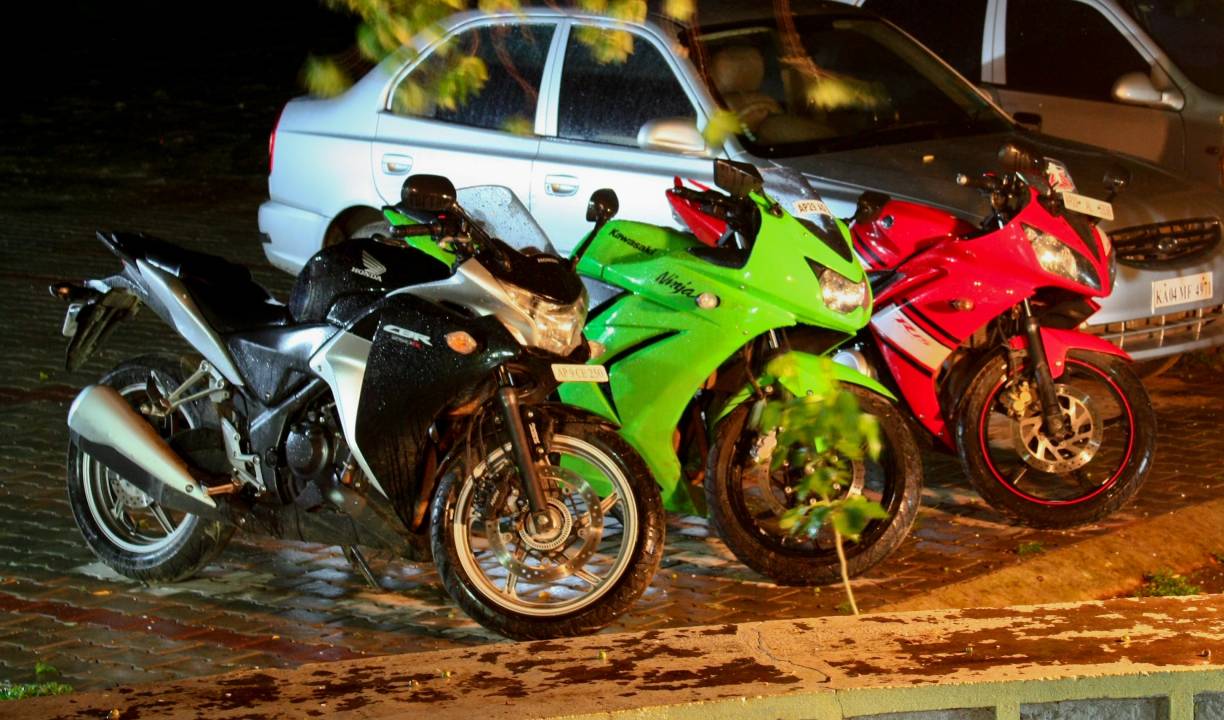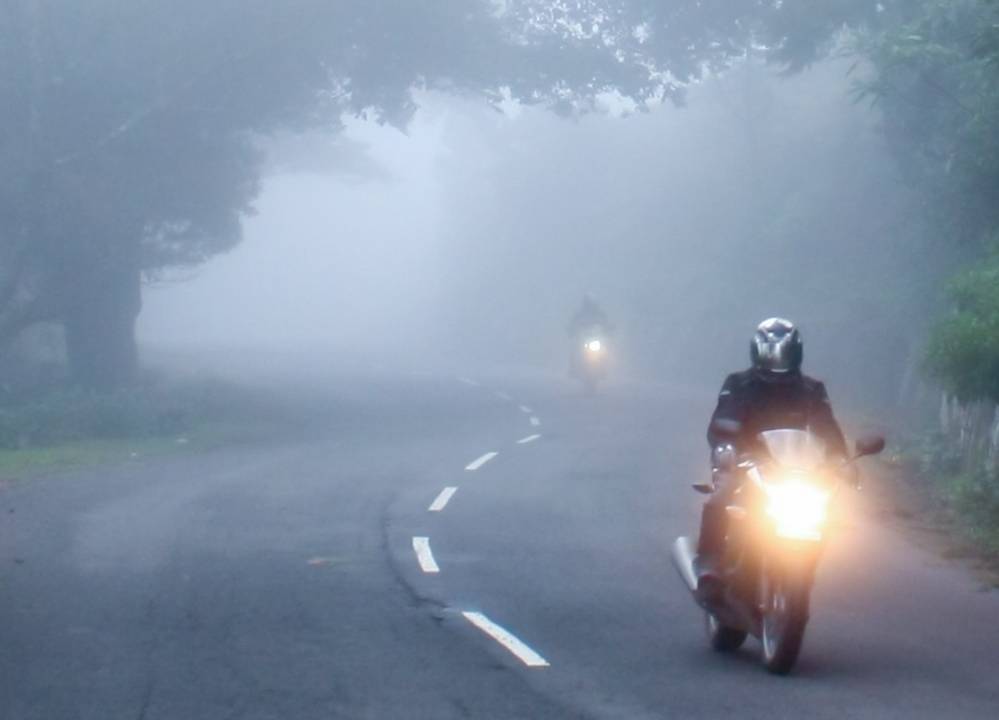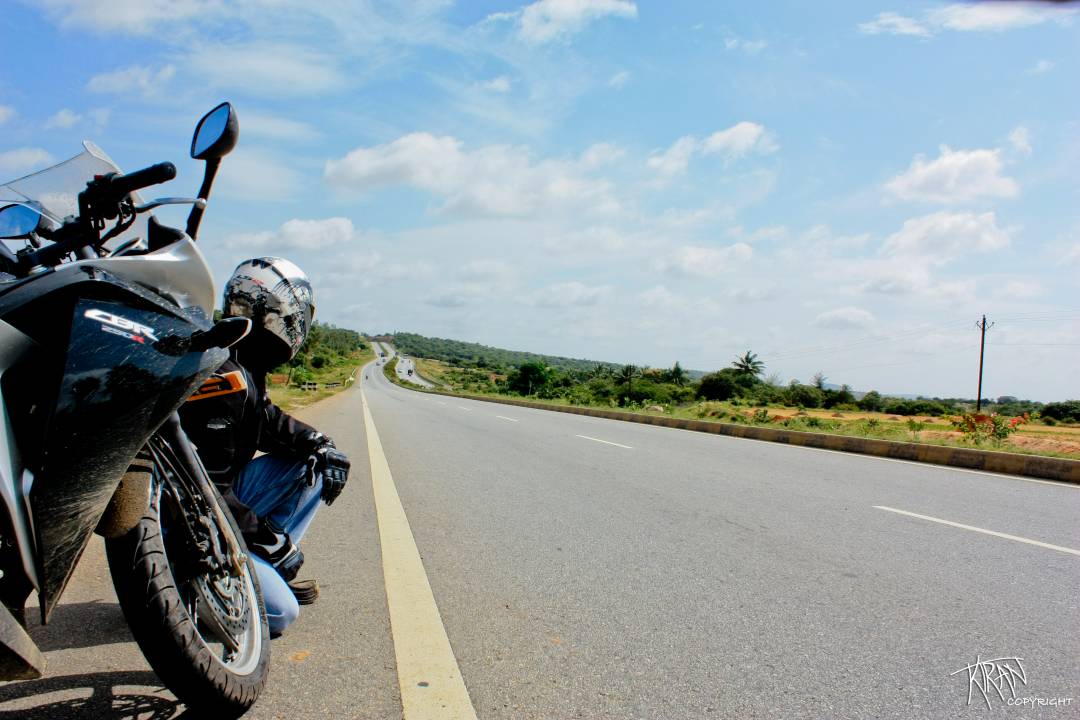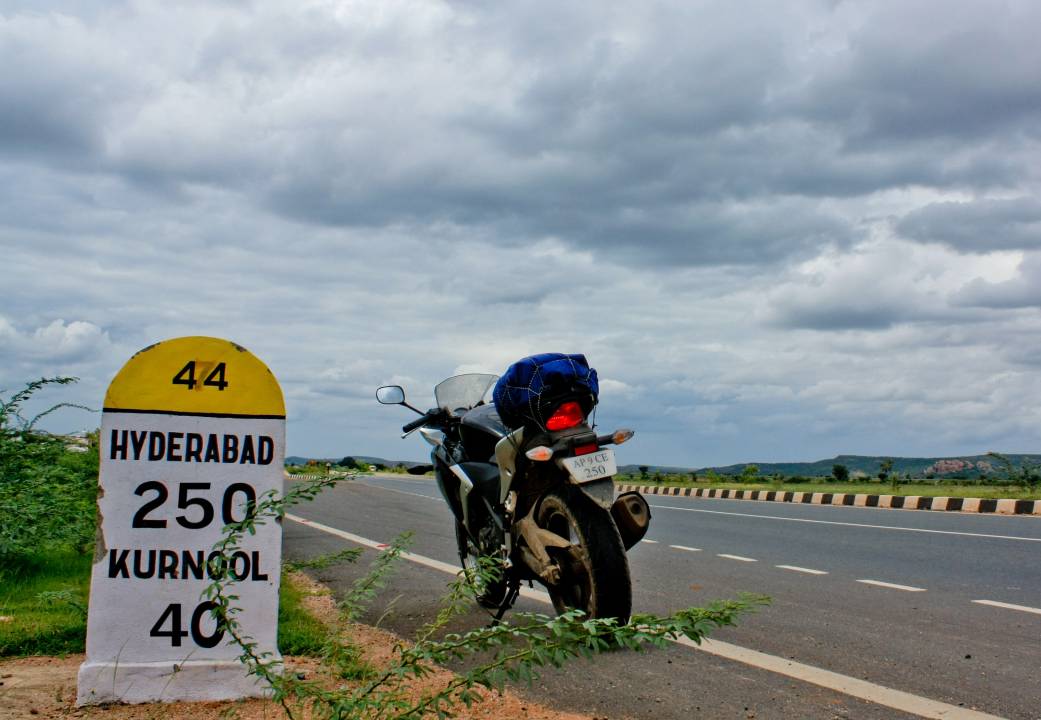 – Ram Varma