Honda CBR500R Is KTM RC 390 Rival With A Twin-Cylinder Engine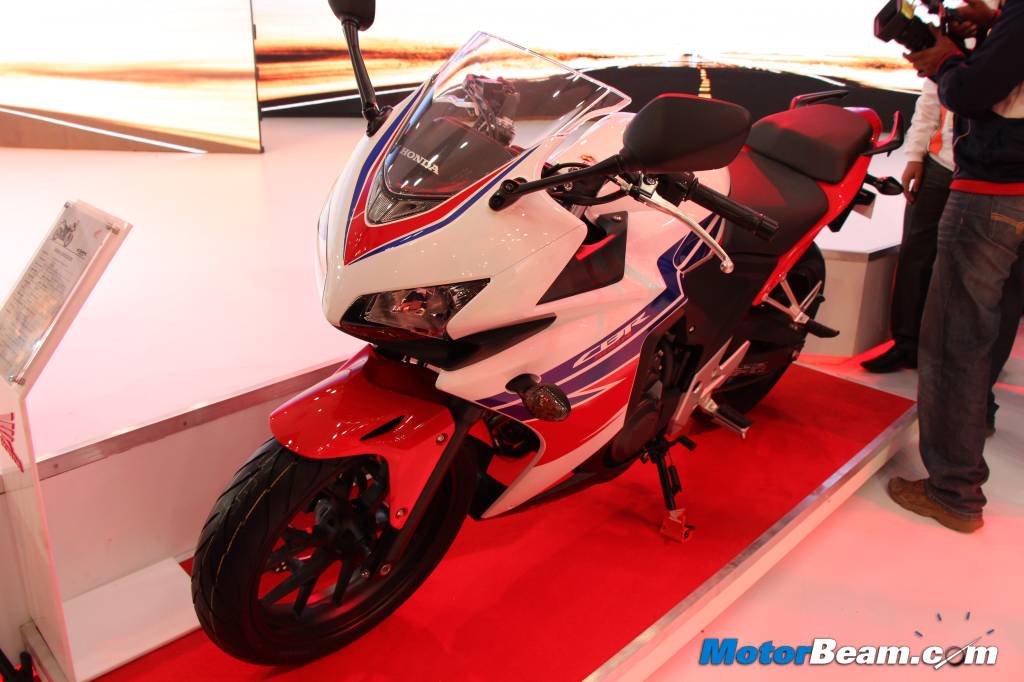 Honda showcased the CBR500R at the 2014 Auto Expo, a motorcycle which is headed for launch on our shores later this year. Another motorcycle, which rivals Honda's half-litre offering is in the pipeline, the KTM RC 390. While we are yet to experience the CBR500R, we know a lot about how the RC 390 would be, courtesy the Duke 390, its street-fighter counterpart. Logically speaking, the Japanese is very different from the Austrian but globally both bikes are put head to head as the price difference between them isn't too much. However in India, the Honda CBR500R will cost a good 60% more than the KTM RC 390.
So a bike which costs so much more, does it offer more to the buyers? For starters, the Honda CBR500R uses a twin-cylinder engine unlike the KTM which comes with a single-cylinder heart. So while the RC 390 generates 43.5 PS of power and 35 Nm of torque, the CBR500R pumps out 47 PS and 43 Nm. Clearly the Honda has the power advantage, after all it has a parallel-twin motor with a 471cc displacement (almost 100cc over the Duke 390). Still it's the KTM which is faster thanks to its lower weight. The RC 390 and CBR500R have almost identical 0-100 km/hr times but the Honda has a higher top speed, 185 km/hr to be precise.
So which of the two machines do you bet on? Both actually. While the KTM is more of a short distance, track friendly bike, the Honda CBR500R is more of a tourer. The extra weight and comfortable ergonomics are sure to go down well with those who want to stay on the saddle for long durations of time. The CBR500R doesn't look striking but the KTM RC 390 does, although both bikes are full faired, they differ significantly in style and appearance.
In terms of handling, the lighter KTM RC 390 will be so much more sharper around corners plus the riding position is supersport. The Honda CBR500R isn't the bike you would ride with the intentions of doing a knee-down. It uses a diamond frame, the KTM uses an ultra-light trellis. While KTM gives ABS as standard on the RC 390, Honda offers ABS as an option. However at Rs. 4 lakhs, the Honda CBR500R should come with ABS as standard because the Rs. 2.5 lakh RC 390 is simply smacking value for money but the Honda CBR500R too looks your money's worth. What would you choose and why?