Honda Civic Sport Launched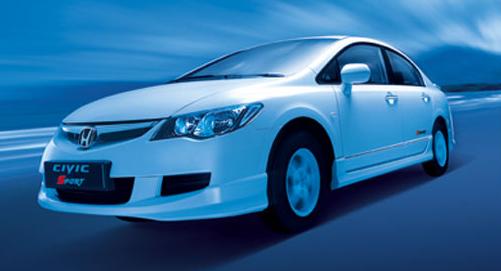 Honda entered the Indian car market in 1997, has crossed the three lakh customers milestone in the country and thus launched the Limited Edition Civic Sport at Rs 12.36 lakh (ex-showroom Delhi) to mark the occasion.

Civic Sport will be powered by the same 1.8 litre petrol engine but would have additional features such as front and rear spoilers, white alloy wheels with sports badging and sport serial number plate.
Till date HSCI has made an investment of Rs 1,620 crore with a further investment of Rs 1,000 crore being pumped in for setting up its second plant in Rajasthan, from where it will roll-out its compact car. The company has a current production capacity of manufacturing 100,000 cars.