Honda CX-01 Concept Unveiled At Auto Expo [Live]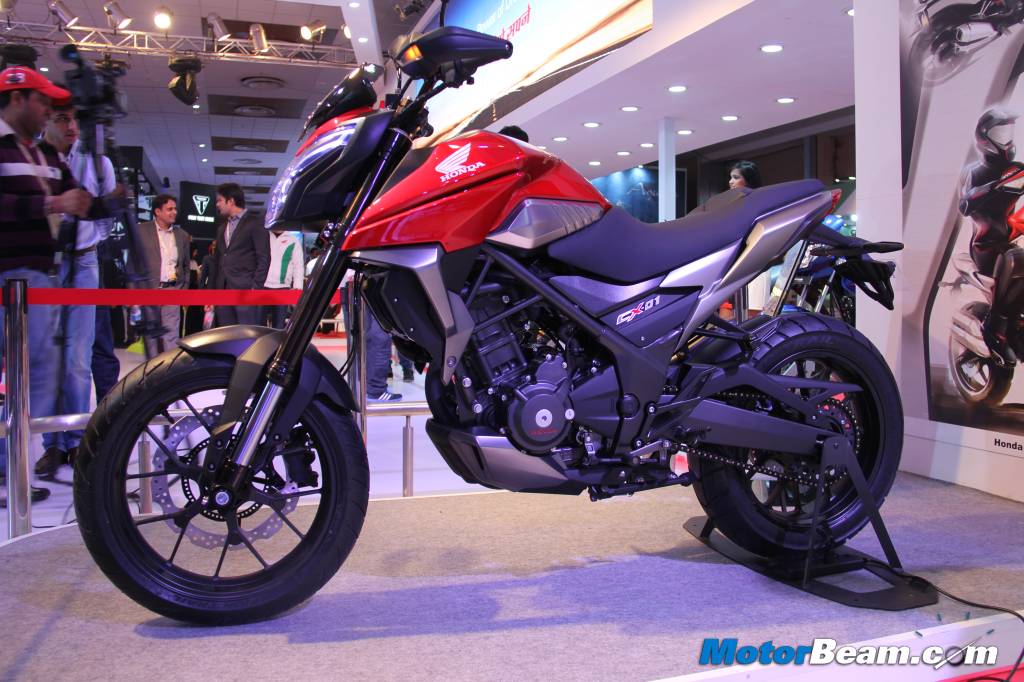 Honda has just unveiled the CX-01 concept motorcycle at the 2014 Auto Expo. The CX-01 has been fully designed and developed by the Honda R&D centre at Manesar, India. At first sight, this bike looks as if it has been lifted from a sci-fi movie. We just love the attractive looking headlights which remind us of the Transformers. The switch gear on this motorcycle is right too so Honda should borrow it for its other motorcycles which currently have the worst switch gear in the country.
Here, CX stands for Concept Cross and 01 stands for the first project by the Honda Motorcycle India R&D team. Overall, the bike looks very sporty and it is clear that the company is aiming at the youth with this product. The suspension has been tuned for greater travel range, the ground clearance is high and the damper rate is also high which means that this bike can be ridden on rough surfaces too. Honda has not disclosed further details and we are highly looking forward to know more about the amazing Honda CX-01 concept.