Honda Developing New 1.0-litre Engine For India Small Car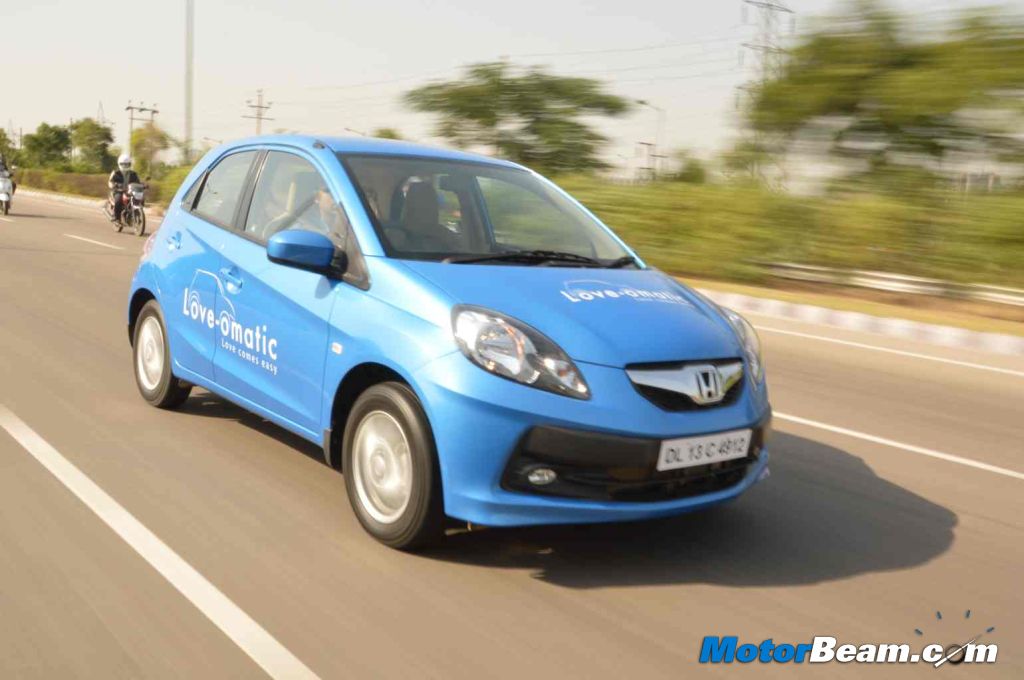 Honda is the king of engines and the automaker is now said to be developing an all new 1.0-litre petrol mill which will power its upcoming small car. While Honda India denies any plans of launching a smaller vehicle than the Brio in India, Financial Express reports that work on the new engine is on in Japan and the new mill will find its way into the Maruti Alto and Hyundai Eon challenger. The Honda small car will be launched in India around 2017 and given the poor performance of the Brio (just 74 units sold last month), Honda definitely is working on something to make an impact in the high volume small car segment of our country.
Honda has managed to double car sales in the past two years thanks to mass market vehicles like the Amaze while the City got a diesel engine boosting its popularity even further. As per the report, the 1.0-litre petrol engine will become the smallest powerplant in Honda's range globally. But Honda had already announced a 1.0-litre engine at the Tokyo Motor Show last year when it unveiled the VTEC TURBO range of engines. Three such engines were announced – 2.0-litre 4-cylinder producing 280 HP, 1.5-litre 4-cylinder producing 160 HP and a 1.0-litre 3-cylinder generating 130 HP. All engines use direct injection and a turbocharger.
Honda seems to be following the footsteps of other global car makers with Ford being among the first few to develop a state-of-the-art 1.0-litre EcoBoost engine which has received numerous awards already. Honda will offer the 1.0-litre VTEC mill in both turbo and non-turbo forms with the latter likely to find its way into the upcoming small car. The turbocharged version of this pint-sized motor will power the next generation Jazz and City, similar to how the 1.0-litre EcoBoost engine propels the Fiesta hatchback and sedan.
Downsizing has its benefits, with a smaller engine and a turbocharger, companies are able to produce a good amount of torque while keeping fuel consumption low and CO2 emissions in check. In fact, the popularity of turbocharged petrol engines is reaching such heights that in a few years time Volkswagen won't have a single naturally aspirated powertrain in its lineup.
When we interacted with Honda at the Mobilio drive event a few weeks back, they clearly said that the next launch is the Jazz in March 2015 while the next generation Accord will follow in the next fiscal year. A Brio based compact SUV is expected to arrive in 2016 while the new sub-Brio small car is set for a debut in 2017. No diesel engine is planned for the Accord or CR-V, while the Civic and Vezel have been ruled out for our market.
Source – Financial Express