Honda Launches Jazz Facelift At Rs. 5.5 Lakhs – Live From Event [Updated]
Honda has announced the launch of the new Jazz in Delhi. The company has not made any mechanical changes to the Jazz. The Jazz continues to be powered by the same 1.2-liter, SOHC, i-VTEC motor which produces 90 PS of power and 110 Nm of torque. The ARAI certified mileage of the Honda Jazz is 16.7 kmpl and the car is Euro 4 compliant and E10 compatible. The Jazz now gets beige interiors and also featues ABS and EBD as standard. The tyres on the Jazz are 175/65/15, while the luggage capacity is a class leading 384 liters. The new Jazz is available in five colours namley Tafeta White, Crystal Black, Alabster Silver, Ralleye Red and Urban Titanium.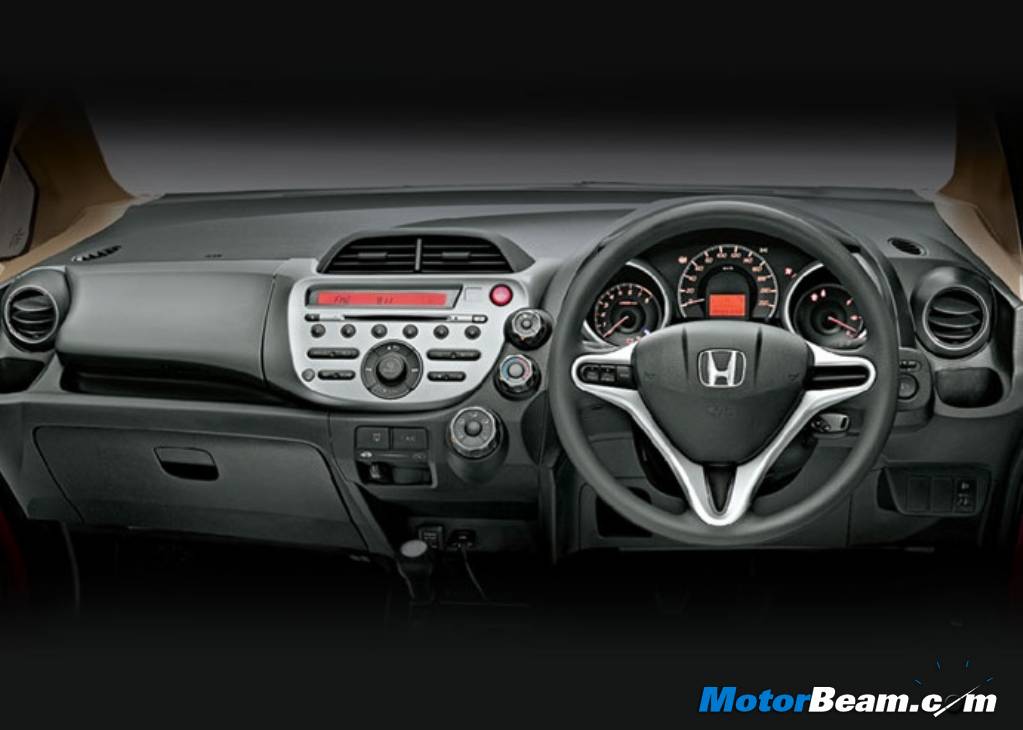 New Honda Jazz Prices (ex-showroom, Delhi)
Jazz S – Rs. 5.5 lakhs (Rs. 37,000/- less than discounted price), Rs. 7.12 lakhs (before discount)
Jazz Select – Rs. 5.75 lakhs (Rs. 24,000/- less than discounted price), Rs. 7.35 lakhs (before discount)
Jazz X – Rs. 6.06 lakhs (Rs. 25,000/- less than discounted price), Rs. 7.56 lakhs (before discount)
What Is New?
New front grille
New front bumper
New headlights
New design 15 inch silver alloy wheels
New rear chrome garnish (in Jazz Select)
New rear bumper.
New beige black interior (in Jazz and Jazz Select)
New Amber coloured stereoscopic dials
New Rear reclining seats
Electrically Retractable Outside Rear View Mirror (Jazz X)
Audio system with USB Port
New Urban Titanium colour
Three mode "Magic Seat" configuration
ABS and Dual Airbags across all variants
No change in ride quality
No CVT gearbox currently, may be launched later on in the year
"During the past couple of years, HSCI has focused a lot on localization and cost down activities for our volume models through the R&D function in India. The new Jazz with its attractive pricing will surely appeal to the customers and expand on customer base of the Jazz," Mr. Seki Inaba, Director Marketing, Honda India said.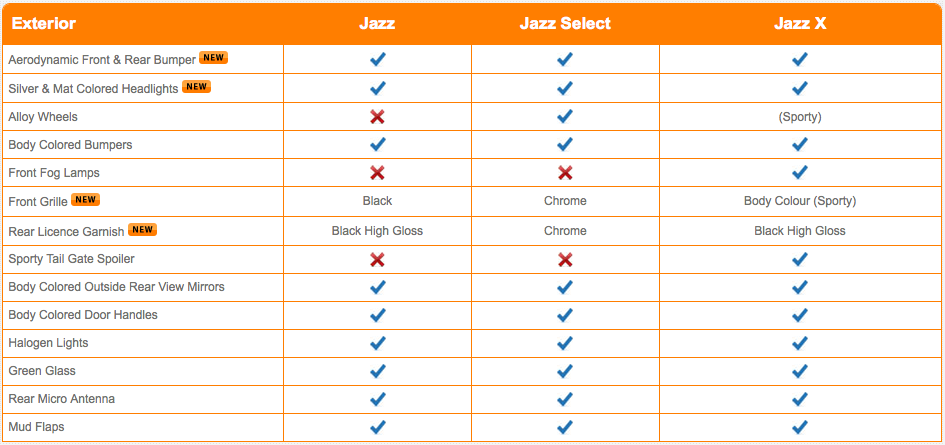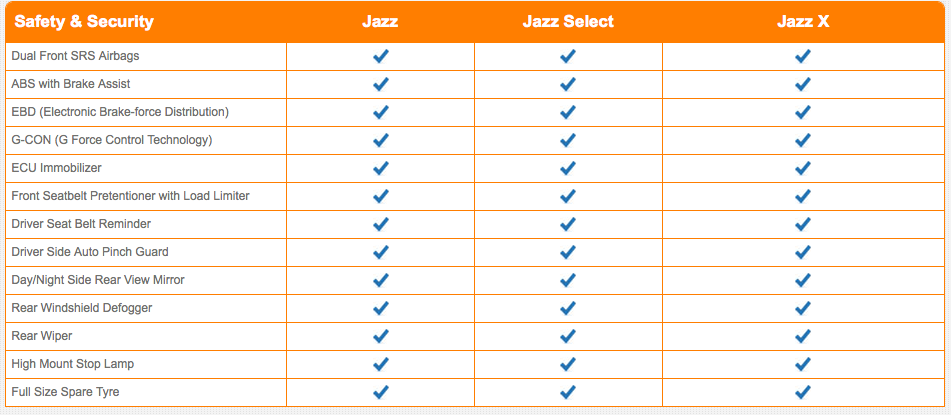 Honda says the price reduction was possible due to supply chain and production efficiency. The company has achieved 76% localisation on the car and claim the Jazz to be the world's best compact car. The engine and transmission will be manufactured at Honda's Tapugara facility and the same powerplant will do duty on the upcoming Brio. For the next 2-3 months, Honda does not see good sales due to supply constraints from Honda, Japan. After that, the company expects the Jazz will do decent numbers.
Update – Images from the launch floor have been added.
[singlepic id= 7012 w=540 h=375 float=center]
[singlepic id= 7013 w=540 h=375 float=center]
[singlepic id= 7014 w=540 h=375 float=center]
[singlepic id= 7015 w=540 h=375 float=center]
[singlepic id= 7016 w=540 h=375 float=center]
[singlepic id= 7017 w=540 h=375 float=center]
[singlepic id= 7018 w=540 h=375 float=center]
[singlepic id= 7019 w=540 h=375 float=center]
[singlepic id= 7020 w=540 h=375 float=center]
[singlepic id= 7021 w=540 h=375 float=center]
[singlepic id= 7022 w=540 h=375 float=center]
[singlepic id= 7023 w=540 h=375 float=center]
[singlepic id= 7024 w=540 h=375 float=center]
[singlepic id= 7025 w=540 h=375 float=center]
[singlepic id= 7026 w=540 h=375 float=center]
[singlepic id= 7027 w=540 h=375 float=center]
[singlepic id= 7028 w=540 h=375 float=center]
[singlepic id= 7029 w=540 h=375 float=center]
[singlepic id= 7030 w=540 h=375 float=center]
[singlepic id= 7031 w=540 h=375 float=center]
[singlepic id= 7032 w=540 h=375 float=center]
[singlepic id= 7033 w=540 h=375 float=center]
[singlepic id= 7034 w=540 h=375 float=center]
[singlepic id= 7035 w=540 h=375 float=center]
– Joy Chatterjee
Special Correspondent