Honda Navi Go Could Be 125cc Version Of Scooter
The Honda Navi is likely to get a more powerful sibling in the form of the Honda Navi Go. Honda has applied for the trademarks in India and second of its kind scooter might go on sale by end of this year.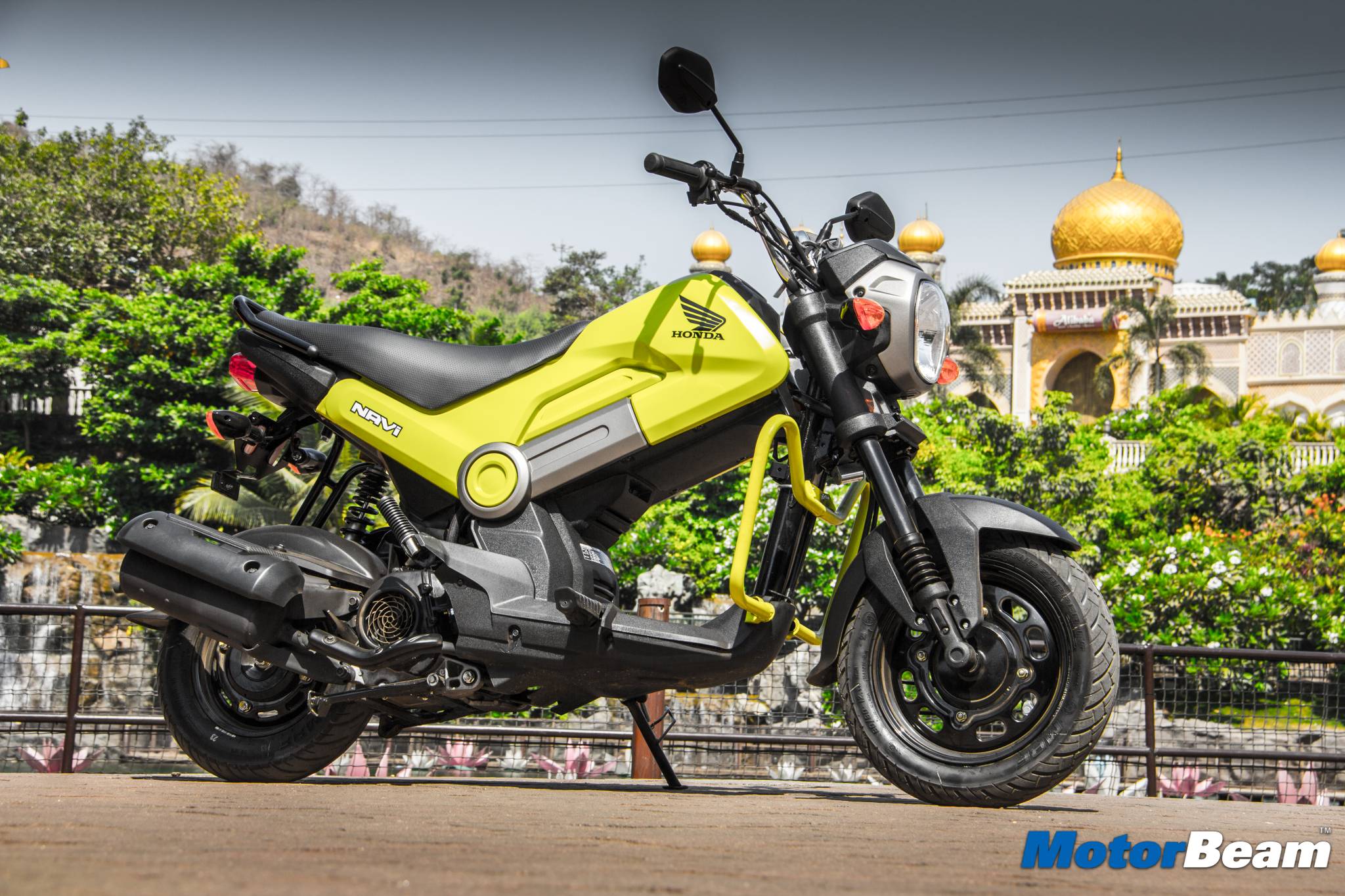 The Honda Navi was one of the refreshing things that was spotted at the 2016 Auto Expo. It was also a production ready showcase which was launched quite recently in the market. While the current model comes with Honda's 110cc engine from the Activa, there are already plans to launch a more powerful version of the Navi with a 125cc engine. Honda has already applied for trademarks in the Indian market.
The outgoing model comes with the same 110cc engine that powers the Activa. It generates 7.83 HP of power and 8.96 Nm of peak torque, which comes mated to a V-matic transmission as found on the Activa. The lighter kerb weight however, makes the Navi a much more fun and eager vehicle to ride. The newer version is also likely to share its powertrain with the Activa 125 making 9 HP of power and a peak torque of 9 Nm. Considering that the light weight characteristic remains, the Navi Go should be a hoot to ride.
Another important aspect of the Honda Navi were the customisation options. The current Navi 110 comes in five colour options; White, Red, Orange, Black and Green. These colours will most probably be carried forward to the Navi Go, it may also get some new exclusive options. There is no news regarding the styling or any new elements apart from the updated engine.
Only time will tell how the news culminates further. But given the success of the Navi, Honda seems to be on the right track. The company is trying to carve out a new segment which currently has no competition in India.
Honda Navi Go
– Honda to launch a more powerful version of the Navi with a 125cc motor
– It will be based on the 125cc engine of the current Activa 125
– Honda has applied for trademarks of the name Navi Go
– Launch may happen by the end of this year