Honda Unveils 2014 CRF450 Rally Bike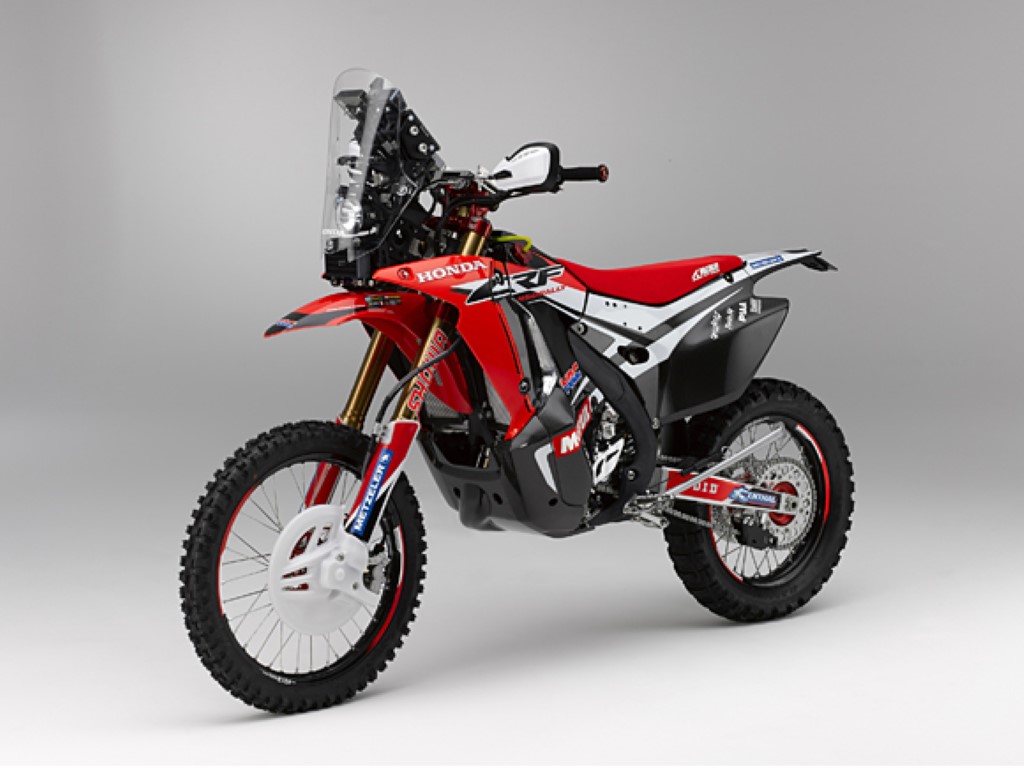 Off-road motor bike championships are not so popular in India but are very popular in western countries. Honda, which specifically designs application oriented bikes, has a strong presence in the off-road market but many of us are not aware because there isn't a single product of such kind in the company's Indian portfolio. The reason may be due to the lack of interest of Indian buyers for such type of off-roaders. The only motorcycle which reaches off-road standards is the Hero Impulse.
To make its presence felt more in the off-road market globally, Honda has officially unveiled the all new CRF450 Rally bike which is the next generation model designed specifically for rally racing in Tokyo, Japan. This motorcycle will be used by Team HRC which is Honda's motorcycle works team for rally races. The 2014 Honda CRF450 will participate at the 2014 Dakar Rally which is going to be held in Argentina in January 2014.
The new Honda CRF450 Rally bike is not a brand new vehicle in terms of technology and retains some of the features from its predecessor (electronic fuel injection). This vehicle is developed based on data obtained in key areas such as engine output, aerodynamic performance, durability and maintenance requirements from the 2013 Rally where the old model participated. In addition to this, Honda will also participate in the 2013 Morocco Rally with the new CRF450.