Honda Unveils New CBR300R, Could Replace CBR250R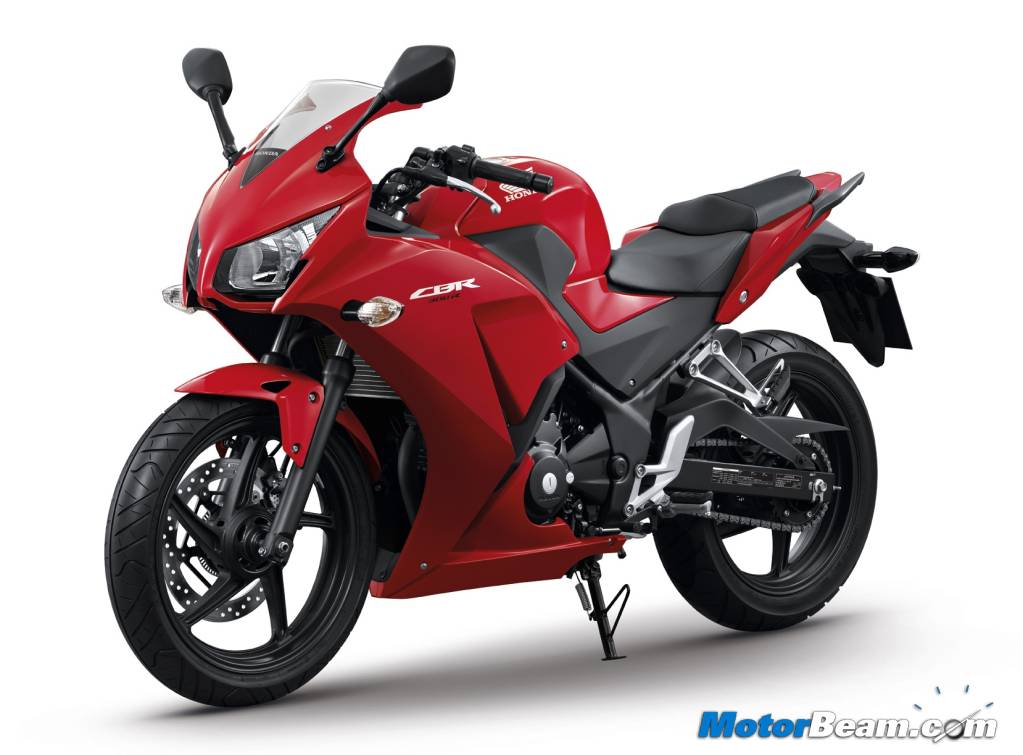 Earlier this year, we reported about Honda's plans of launching the CBR300R, something which looked a bit confusing since the bike was expected to sport the CBR250R's appearance, offering not much of a power bump. Now Honda has officially pulled the wraps off the new CBR300R at the 12th China International Motorcycle Trade Exhibition. The Japanese automaker will manufacture the Honda CBR300R at its plant in Thailand and the motorcycle will be sold in China along with the CBR500R. The CBR300R has made its world debut at this motorcycle show and the company is betting big on performance bikes in the Chinese market.
The Honda CBR300R looks quite different from the Honda CBR250R with very few design elements being common between them. The twin headlights at the front are inspired from larger Honda bikes (Fireblade) and the overall design is sure to please most buyers who want a capable touring machine. Honda could replace the CBR250R with the CBR300R in the near future as it makes little sense to keep two models in the market with just 50cc engine capacity difference. If the CBR300R indeed replaces the CBR250R, this move would be similar to what Kawasaki has recently done by replacing the Ninja 250R with the Ninja 300.
Powering the Honda CBR300R is a 286cc, single-cylinder engine which produces 30.4 HP of power at 8500 RPM and 27 Nm of torque at 7250 RPM. This engine is essentially the same motor which is used on the 250R but has been bored up for increased displacement. Crucially though, the Honda CBR300R is 8 kgs lighter than the CBR250R, which weighs in at 172 kgs (for the ABS model). If Honda launch the CBR300R at similar prices as the CBR250R, then the company can expect good volumes in the quarter-litre segment.
The Honda CBR300R will be offered in two variants – Standard and ABS. If Honda really wanted to rival the Kawasaki Ninja 300, the company should have offered a twin-cylinder unit in the CBR300R with a power output of around 35-38 BHP. The automaker has been very aggressive with its emerging market CBR range which now comprises of the CBR150R, CBR250R, CBR300R, CBR400R and CBR500R. Maybe a Honda CBR600R is under development which could be a likely competitor for the Kawasaki Ninja 650.