Honda To Launch New CBR300R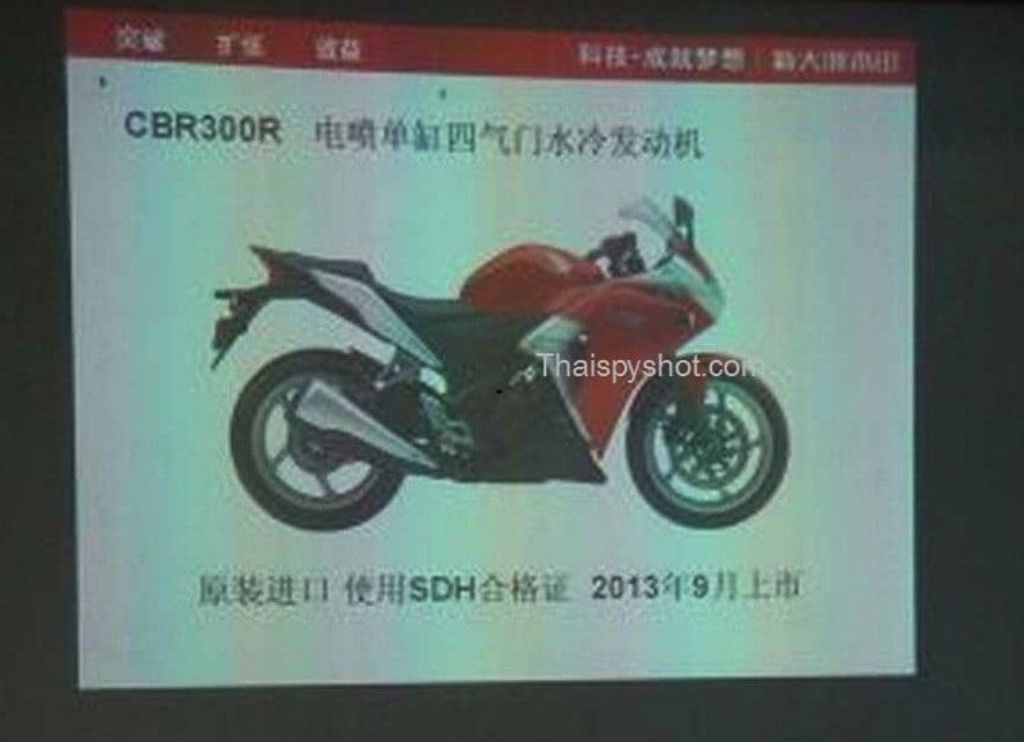 The amount of CBR badged motorcycles to soon be available in Honda's portfolio is going to be ridiculously too many. The CBR badge is used for Honda's performance oriented motorcycles, which can make your heart skip a beat and your face sport a wide grin. In the past couple of years, Honda has brought out a massive number of CBR badged motorcycles. First it was the CBR250R in 2011, which was followed by the CBR500R last year. Just recently the CBR400R surfaced and now the CBR300R is in the works.
Why does Honda have to bring out so many bikes in close pricing proximity. We are not quite sure but the Japanese automaker firmly believes the customer deservers a lot of choice. This leaked slide from a recent Honda presentation in Japan shows the CBR300R to be a CBR250R in design with a 300cc engine. The development could still be in initial stages and the launch could take place not before 2014. While the CBR250R is more of a tourer, the CBR300R could be a high-revving alternative.
Using the body of the CBR250R is a wise move as it gives Honda quite a lot of cost benefits. Even Kawasaki shares the exteriors of the Ninja 250 and Ninja 300, which is a definite saving in development costs. While the CBR250R produces 25 BHP of power and 22 Nm of torque, we feel the CBR300R should produce significantly more output. Powering the Honda CBR300R will be a 300cc, single-cylinder, 4-valve engine using electronic ignition. The bike will weigh 143 kgs (dry weight as wet weight of the CBR250R is 167 kgs).
The Honda CBR300R will hit Japanese roads in September 2013. An India launch looks quite uncertain, but who knows Honda might want to take Bajaj Auto's partner Kawasaki head-on.
Picture Source – ThaiSpyShot