How Land Rover Delivers A Range Rover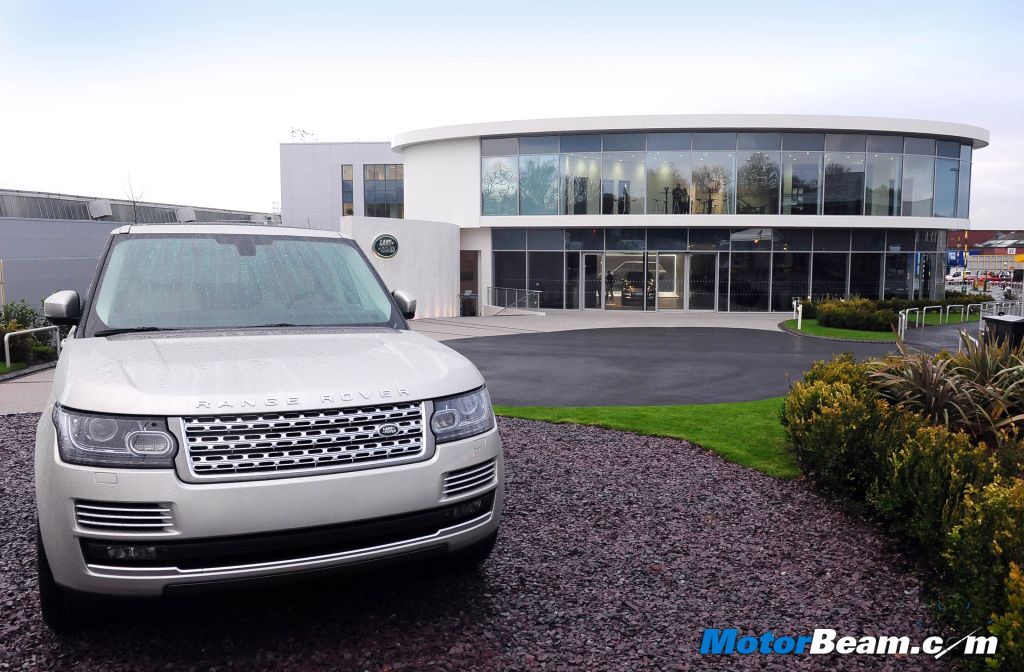 The Range Rover is Land Rover's flagship vehicle and costs a whooping Rs. 2.2 crore plus in India. This super luxury SUV is filled with technology and performance, thereby being the most capable yet comfortable SUV you can buy today. The Range Rover has always been about off-roading in comfort and the new model takes this to an entire different level altogether. Not only is the new Range Rover filled with gizmos and electronic systems, it also offers almost Rolls-Royce levels of luxury. Being such a high-end vehicle, it's delivery to customers is no ordinary feat.
The Range Rover handover centre is located at Land Rover's Solihull facility in the UK, where the company invites the buyer to take delivery of their new Range Rover. The centre was inaugurated by Ratan Tata a few years back. The centre is quite big and one can also purchase Land Rover merchandise there.
The most unique aspect of the delivery is the unveiling of the customer's car. The buyer and his family/friends are invited inside a theatre, which is not lit. A Range Rover body is visible with a silver sort of cover on it. The car starts spinning round and there is 3D program mapping on the cover, which highlights the vehicle. This goes on for around five minutes and the cover is pulled off and voila, your own Range Rover is standing right in front of you. Land Rover will take you for an off-road experience (similar to THIS) in their own Range Rover to show you the capabilities of the SUV. By the time you are back, your Range Rover is completely ready (number plates and other formalities are completed) to be driven off.
Left – In the handover centre, there is a screen on the first floor which shows Land Rover's contribution to the environment. Right – The Evoque looks as stunning in small scale as it does in full size.
There is a Meridian sound theatre at the handover centre too, which displays the sound capabilities of Meridian, Land Rover's audio partner. The company uses Meridian sound systems in all its cars. We got a chance to see the first five minutes of James Bond's latest movie Skyfall and witnessed the clear and sharp audio belted out by the Meridian speakers. The Solihull facility is big and also incorporates Land Rover's PLA plant, which produces the new Range Rover and Range Rover Sport. In earlier days, employees and their families used to go off-roading at the Solihull plant to celebrate key milestones.