How The Bajaj RE60 Was Born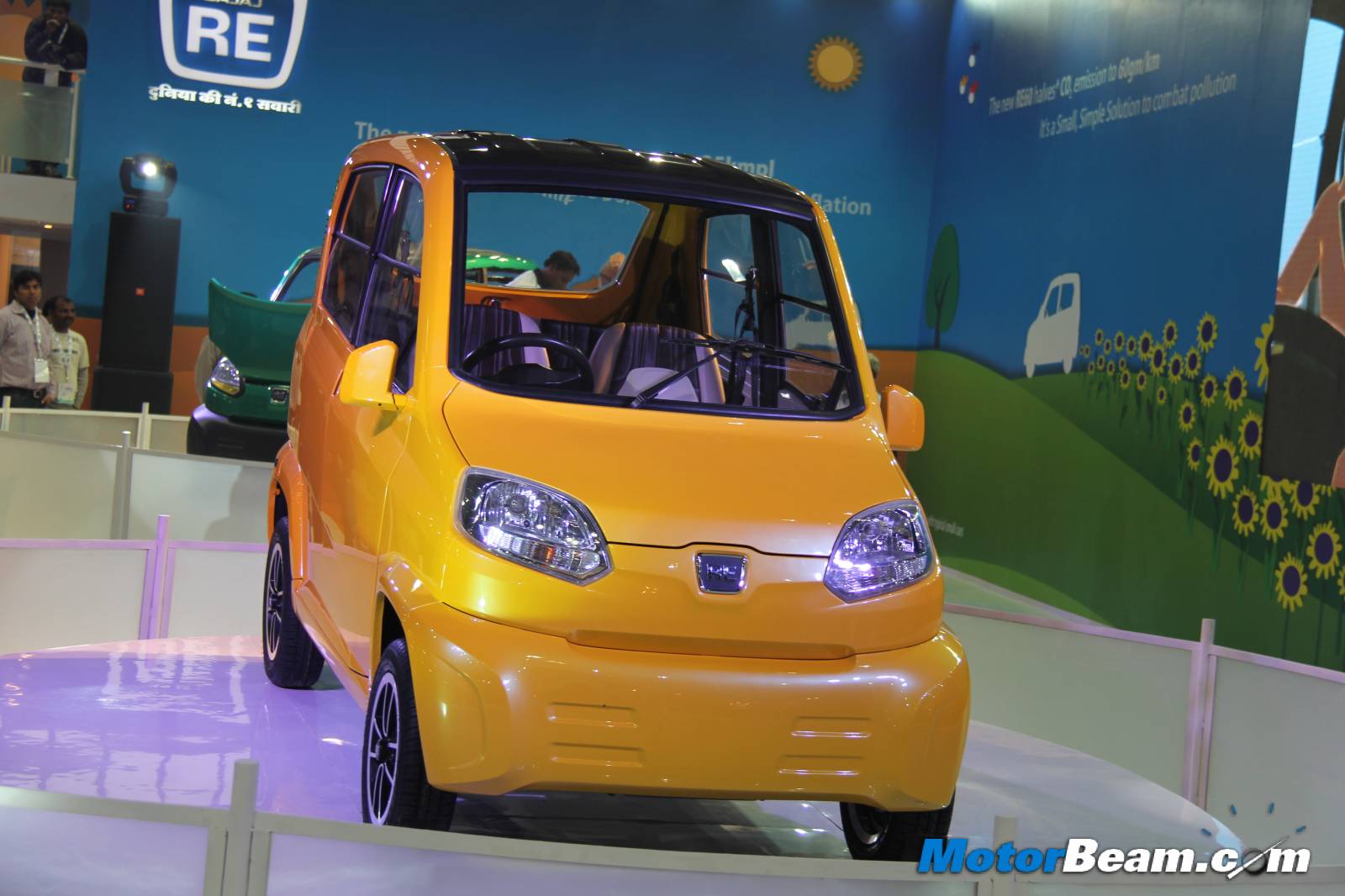 When Bajaj unveiled the RE60 on the 3rd of January, it gathered a lot of interest among the critics and the customers alike. It gained both positive and negative feedback from them and it is obvious looking at the exterior of the car and the way the model has been pitched. According to the company officials, it's not a car but just a 4 wheeler. However, keeping such things aside, we take a look at the journey of the invention of the RE60. Mr. A Joseph, the Chief Technology Officer of Bajaj Auto who is the head of the Bajaj R&D team says that the design and development of the RE60 was a massive challenge for the Bajaj folks. Earlier, the company had collaboration with the Renault-Nissan alliance to develop an Ultra Low Cost (ULC) car. However, that alliance didn't work too well. Mr. Joseph states that after the failed alliance, the engineers had to totally redefine the concept and its specifications.
Bajaj's engineers kept very clear objectives in mind like fuel efficiency and cost. For this, they used steel to build the car instead of aluminium (which saves weight but makes the car expensive). They also kept the kerb weight to below 400 kgs for a fuel efficiency of approx 35 kmpl. The entire product development was indigenous which made things more challenging. One of the major difficulties was packaging the engine and gearbox in the compact dimensions which took some time of extensive research. The total development timeline for the RE60 stood at 2.5 years. With the RE60, Bajaj Auto has got a 4 wheeler in its stable and will be aggressively marketing it. The company is confident that the market will receive it well. On the other hand, it seems that Renault-Nissan still have plans to revive the ULC project. Nissan executive vice-president Andy Palmer said the company is open to tie-ups with Bajaj. As for Nissan, the company is exploring the option of producing a car priced below the entry-level Micra, which costs about Rs 4 lakh.
Bajaj had showcased the RE60 at the 2012 Auto Expo, with audio mentioning the advantages of the vehicle. The hall said that millions of people die every year due to pollution and the RE60 will prevent occupants from pollution. Is Bajaj forgetting it makes 2-wheelers? Also if pollution harms you, you should get inside the RE60, but wait there is no AC. When questioned about lack of AC, Bajaj says open the window and voila we are back to square one.