Hyundai Creta Crosses 20,000 Bookings, 25% Diesel AT
Hyundai continues to record a stellar response for the recently launched Creta SUV as the company has received 20,000 bookings for the vehicle with 25 percent of them opting for the automatic variant.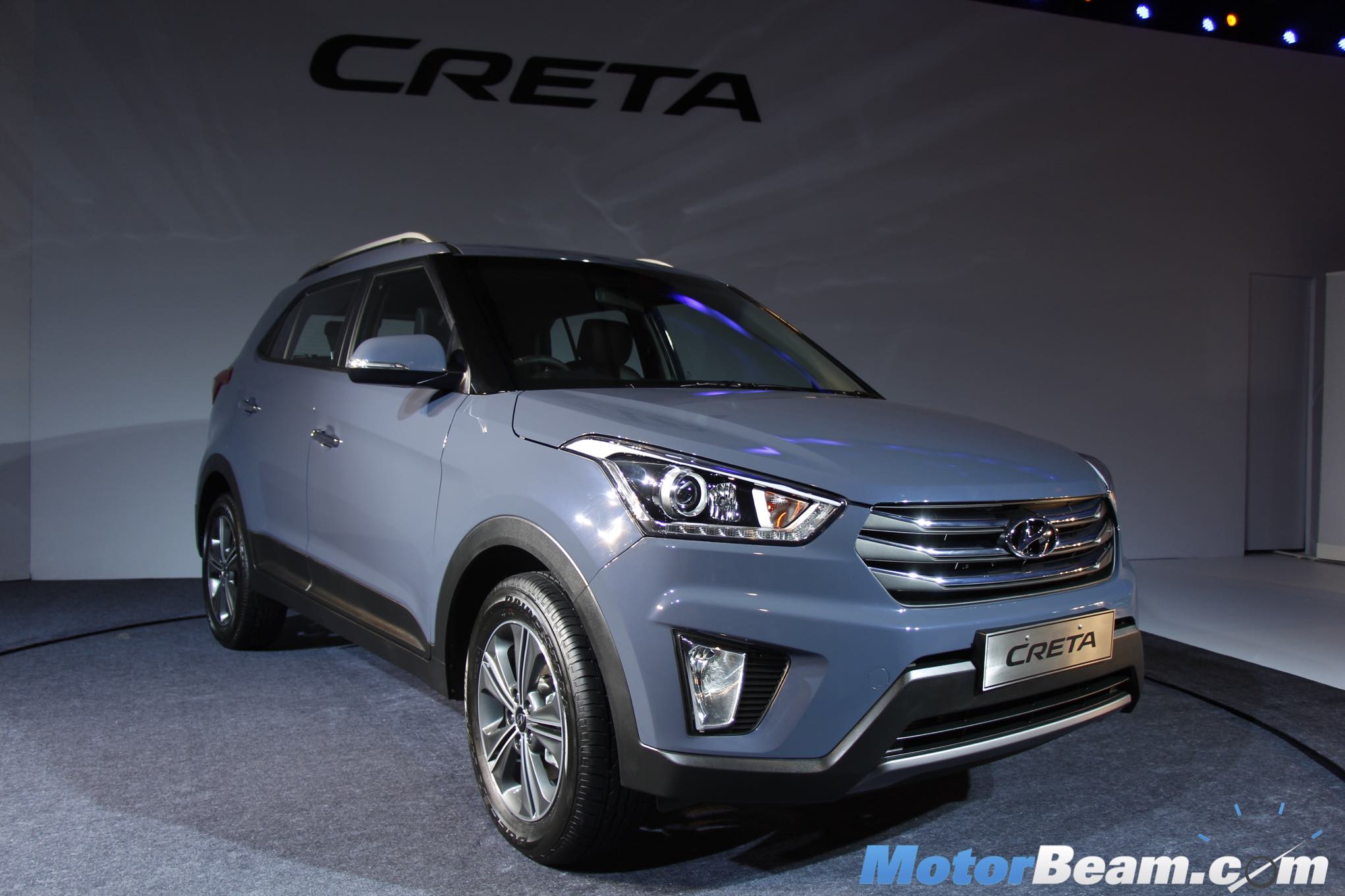 What a journey it has been for Hyundai right? The company was struggling with its products in India nearly a decade ago and was finding it hard to get customers coming into their showrooms. Look at Hyundai now! One of the leading car makers in India at present and only behind the age old Maruti Suzuki in terms of sales, the Korean company seems to have got the right formula for the Indian market. The Fluidic Sculpture design philosophy is the main reason behind Hyundai's change of fortunes coupled with the significant improvement in the quality and after sales service department as well.
The latest kid on the block, Hyundai Creta received quite a reception when it was launched in India. The SUV became very famous even before it made its debut mainly due to its amazing yet bullish design and the tons of features that were expected to make it on-board (which is typical of Hyundai). Within 10 days of the teaser campaign, the Creta got a confirmed lot of 10,000 customers and 28,500 enquiries. Now that the Creta has launched, people are flocking into Hyundai showrooms to take a look at the SUV and the company has confirmed that it has now garnered as many as 20,000 bookings.
Of the 20,000 new bookings, it is interesting to note that 25 percent are for the automatic variant, while 30-35 percent bookings are for the 1.4 diesel powered Creta. Most of the enquiries are for the range topping variant. The only Creta automatic comes with the 1.6-litre diesel engine that produces 128 PS at 4000 RPM and 260 Nm between 1900-2750 RPM on the SX model. This shows that customers nowadays are looking for utmost comfort while driving in the ever increasing traffic of our cities.
The 6-speed automatic transmission offered with the Creta is fully imported and hence no SX(O) variant as price would be 1 lakh higher. Due to supply constraints only the AT version is offered with split rear seats. The rise in popularity of automatic models is expected to continue and even other car manufacturers should consider launching new vehicles with automatic transmissions, as it seems to be the need of the hour.