Hyundai Eon To Be Discontinued, New Santro To Replace It
Hyundai will discontinue its Eon model to make way for the all-new Santro.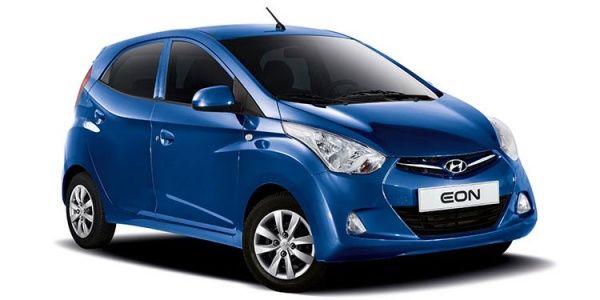 The Hyundai Eon never got any major updates since it was introduced in India back in 2011 and very soon, you won't be able to buy a brand new one as the company will discontinue Eon's production by December 2018. The Eon's place however won't remain vacant as the all-new Hyundai Santro will replace it.
The news about the discontinuation of the Hyundai Eon doesn't come as a surprise either. This model is close to seven years old and doesn't sell as well as Hyundai's other models like the Creta and the Elite i20. Though, Hyundai recorded a measly 1.7 percent increase in its sales in the FY 2018 by selling 60,495 units, the car in its current state will not be road legal when the new safety norms come into effect in 2019. It is also not BS6 emission norms compliant that will become mandatory from 1st April 2020.
The new Hyundai Santro (codenamed AH2) will make its India debut this festive season with an all-new design and new features. Hyundai is however not claiming it to be a direct replacement for the Eon. This is because the Santro will be bigger and will occupy a place between the Eon and the Grand i10. Yet, it will be the smallest Hyundai in the company's India portfolio once the Eon is taken off the market.
With Hyundai set to launch eight new products by 2020, freeing up a production line makes all the more sense. The Eon's discontinuation will make way for the manufacturing of the company's more popular, Grand i10, Elite i20, Verna and Creta models. Hyundai's Chennai plant is currently running at nearly full capacity and the additional space will directly help it in facilitating the Santro's production too.
Hyundai Eon Replacement
– After seven years in production, the Eon will be discontinued
– The all-new Hyundai Santro will replace it for the time being
– Eon's platform however could be used in the future for a new car
Source – LiveMint.com