Hyundai Genesis Brand India Launch In Consideration
Hyundai wants to enter the luxury vehicle market in India and thus they will be launching the Genesis brand here to take on the Germans.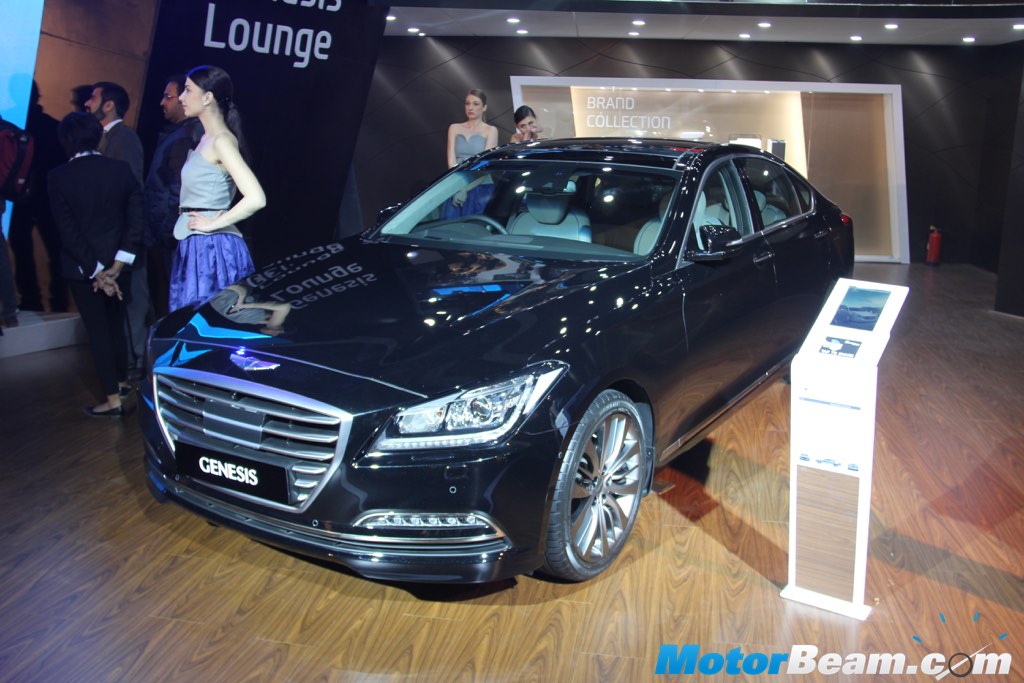 Sales of vehicles in the premium luxury segment are constantly on the rise in the Indian market. The big Germans are fighting it out amongst themselves while other automakers like Jaguar Land Rover and Volvo are also joining the race. Now, to add some more rivalry, Korean automaker Hyundai is all set to introduce the Genesis luxury brand in India.
Hyundai had first showcased the Genesis at the 2014 Autocar Performance Show in Mumbai and the company again showcased the Genesis G90 at the recently concluded 2016 Auto Expo. Officials from the firm revealed their plans to introduce the Genesis brand in India and they will be locking horns with some really established players in the luxury market.
The Genesis brand will consist of two vehicles – G80 and G90. The G80 is a rebadged Hyundai Genesis while the G90 is based on the Equus limo. The Genesis brand will also have vehicles of different body styles such as SUVs and sports cars. The company is expecting to have at least 6 products in their showrooms by 2020.
While Hyundai has been having a good run in the Indian market in mass-market segments, it will be interesting to note how they are able to perform in a segment where buyers look for a lot of snob value too. However, it is good that Hyundai will be selling the cars under the Genesis brand name which would help differentiate these products from their other mass-market offerings.
These cars will also be preferred by those people who want something premium but want it to be discrete as well. Hyundai aims to provide similar finesse and engineering as the Germans but at a much more attractive price point. If Toyota launches the Lexus brand in India sooner or later, it might just give some sleepless nights to the Hyundai Genesis.