Hyundai Gets 30,000 Bookings For Creta, To Increase Production
Hyundai will be ramping up the production of the Creta which has received an excellent response since its launch and is commanding a high waiting period.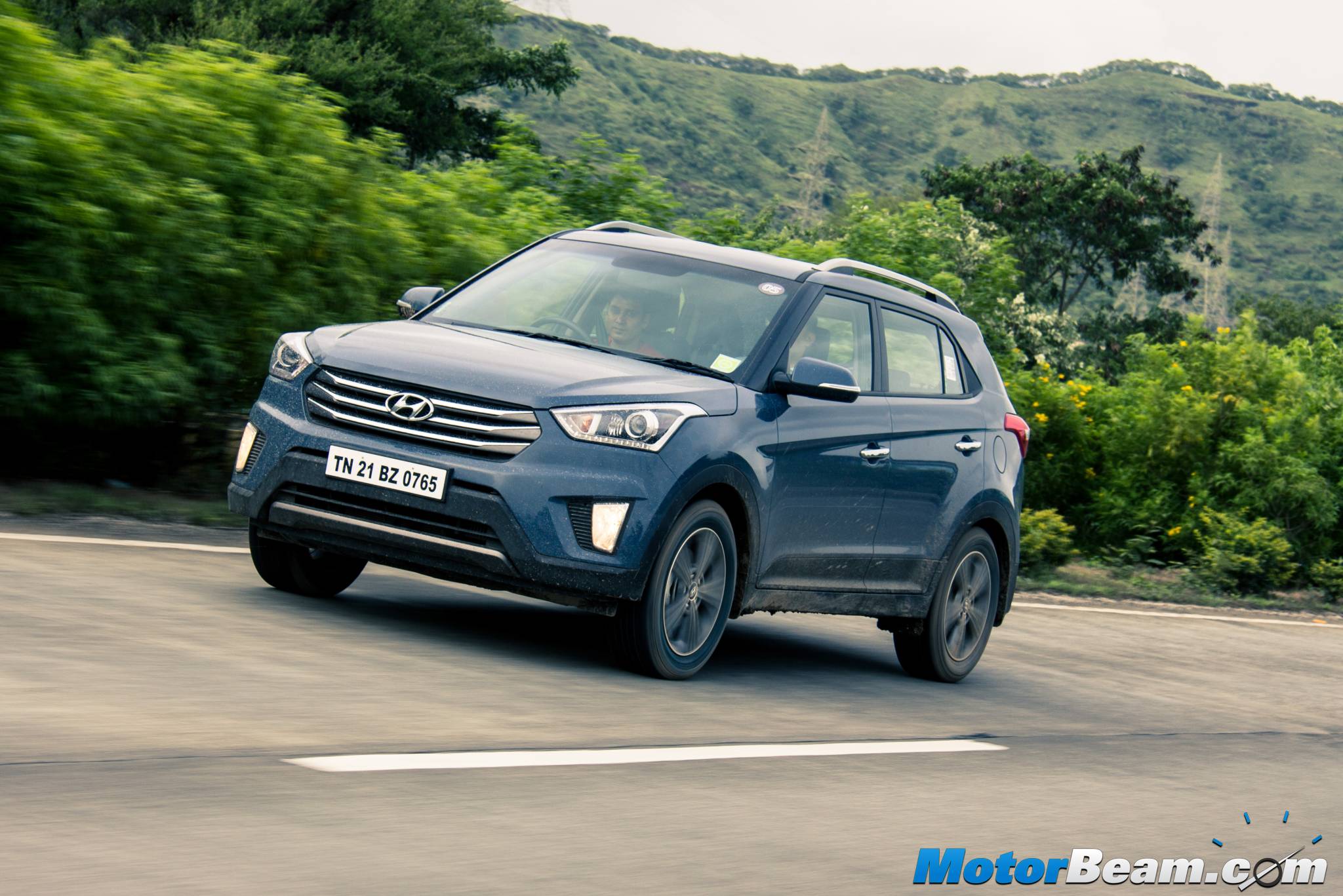 Riding on the craze for compact SUVs in the Indian customer's minds, the Hyundai Creta has been off to a great start. The number of bookings for the car have crossed 30,000 units in less than a month of its launch. This has led to the waiting period of the compact SUV rise to almost eight months for certain variants. Knowing very well how competitive the market is and how easily customers shift to other brands who offer ready delivery, Hyundai has decided to ramp up the production of the Korean SUV which in turn will reduce the waiting period by a fair margin.
Currently, Hyundai is producing 5000 units of the Creta in a month which will soon be increased to 6500 units, indicating a 30% bump. This is expected to reduce waiting period by as much as two months which will make it more realistic. Last month, around 6700 units of the new Korean kid were dispatched to dealers to meet the initial demand. But the demand is far exceeding the supply which is a situation every auto company would want to be in. With its arch rival, the Maruti Suzuki S-Cross being priced at a premium over a few variants of the Creta, Hyundai has its work cut out since it is offering more kit than its rival.
Another interesting point to note is that the diesel and petrol split has changed a bit this time around. Until a couple of years ago, 90% of the buyers in the SUV segment preferred diesel powered vehicles which has come down to 80% now. The Creta is receiving heavy demand for the diesel variant as it also comes paired to a 6-speed automatic gearbox which not many in the price band offer. The petrol variants are being preferred by those who drive less and prefer a silent engine. Higher production and lower waiting period would entice more customers towards the Korean manufacturer's latest offering.