Hyundai i10 Safety Rating Falls To 1-Star In ASEAN NCAP
In what comes as disappointing news, Hyundai i10's safety rating has been downgraded to 1-star by ASEAN NCAP. The vehicle scored two stars when tested in 2012.
Vehicle crash testing has been an integral part of the European car market since many decades. The Euro NCAP has been conducting crash tests since a long time and has been rating all cars sold in the European market. The safety rating awareness has also spread across other countries including India now and ASEAN NCAP is the agency testing cars sold in India.
In the year 2012, ASEAN NCAP tested the Hyundai i10 which incidentally was also the first car tested by them. The hatchback had scored two stars in adult occupant protection and two stars in child occupant protection as well. In a follow up test done recently, the car could only score one star in adult occupant protection although it scored four stars in child occupant protection.
The variant of the Hyundai i10 tested was equipped with dual front airbags and yet it failed to secure better rating for adult occupant protection. The test was conducted to check for manufacturing consistency as the agency wants to ensure that manufacturers either maintain or improve the structure of the vehicle to improve safety.
We appreciate this move by ASEAN NCAP because it will encourage manufacturers to improve their vehicle's structure in order to get a better rating when the vehicle is tested again after a few years. However, it is disheartening to know that Hyundai fiddled around with the structural strength of the i10 which led to a fall in safety rating.
The Hyundai i10 sells in reasonable numbers in the Indian market even after being very old and its modern iteration, the Grand i10 being available. The Korean automaker is pushing the hatchback in the taxi market now since the Santro which was a popular choice of cabbies has been discontinued. None of the variants of the i10 sold currently in India come equipped with airbags or ABS.
Hyundai i10 Safety Rating
– The i10 received 2-star rating when tested by ASEAN NCAP in 2012
– Now, the rating has come down to 1-star for adult occupant protection, child occupant protection has improved
– The manufacturing process doesn't seem to be consistent
– None of the variants of the i10 sold in the Indian market currently get safety features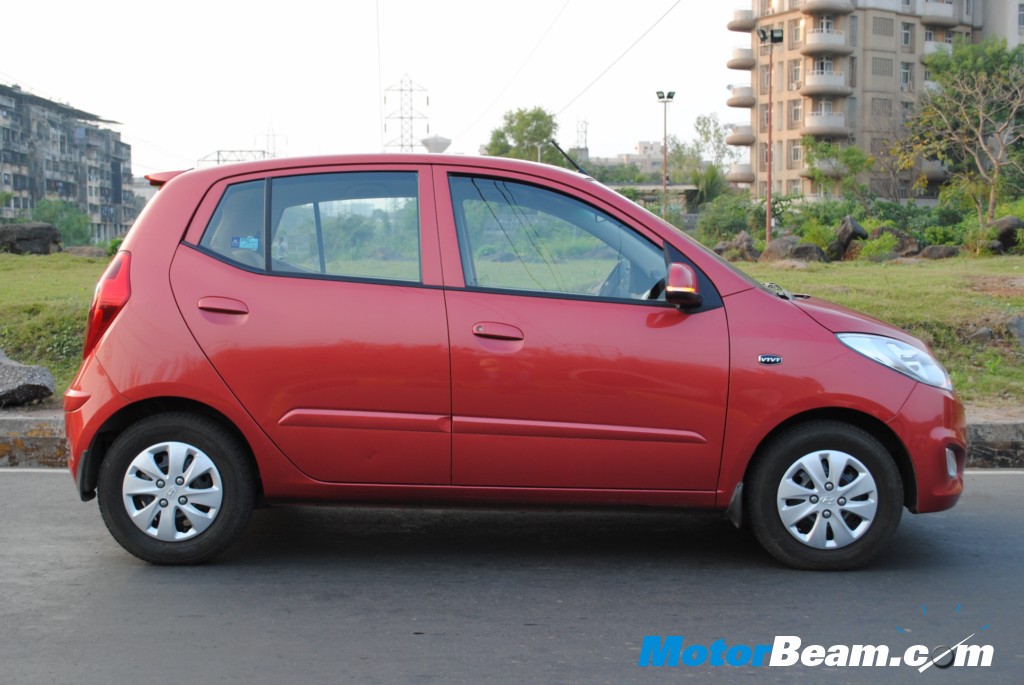 Source – ETAuto.com