Hyundai Is Shah Rukh Khan's Travelling Partner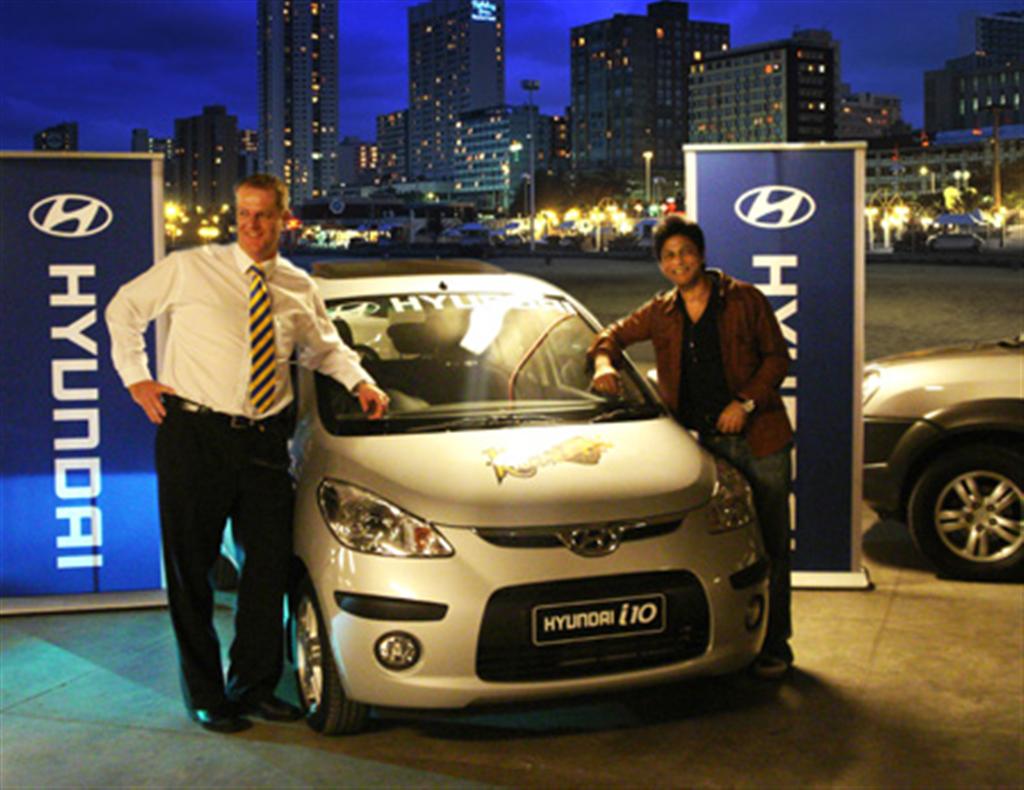 At a ceremony in Cape Town, Alan Ross, MD, Hyundai Motor, South Africa, handed over the car keys to the Bollywood superstar and owner of the IPL team Kolkata Knight Riders Shah Rukh Khan. He will be using the Hyundai Tucson for himself and his entourage in South Africa throughout the IPL season.
"Shah Rukh Khan has been the face of Hyundai ever since the Korean Auto Major made its entry into India with the launch of its flagship brand Santro. SRK association with Hyundai has been one of the longest associations not only for an automobile company but for any brand in India and has helped Hyundai become a popular and easily recognisable brand. And as a goodwill gesture we are happy to facilitate all his travels in South Africa during the IPL season in comfortable Hyundai cars," Arvind Saxena, Sr. Vice President, Marketing & Sales, HMIL said.
In CY 2008, Hyundai Motor India exported around 10,000 units of Santro and the i10 to South Africa. The i10 and the Santro are also the best selling models in the small car segment in South African market. SRK and his guest will have exclusive use of the Hyundai cars throughout their stay in South Africa.