Hyundai Partners With World Cup 2011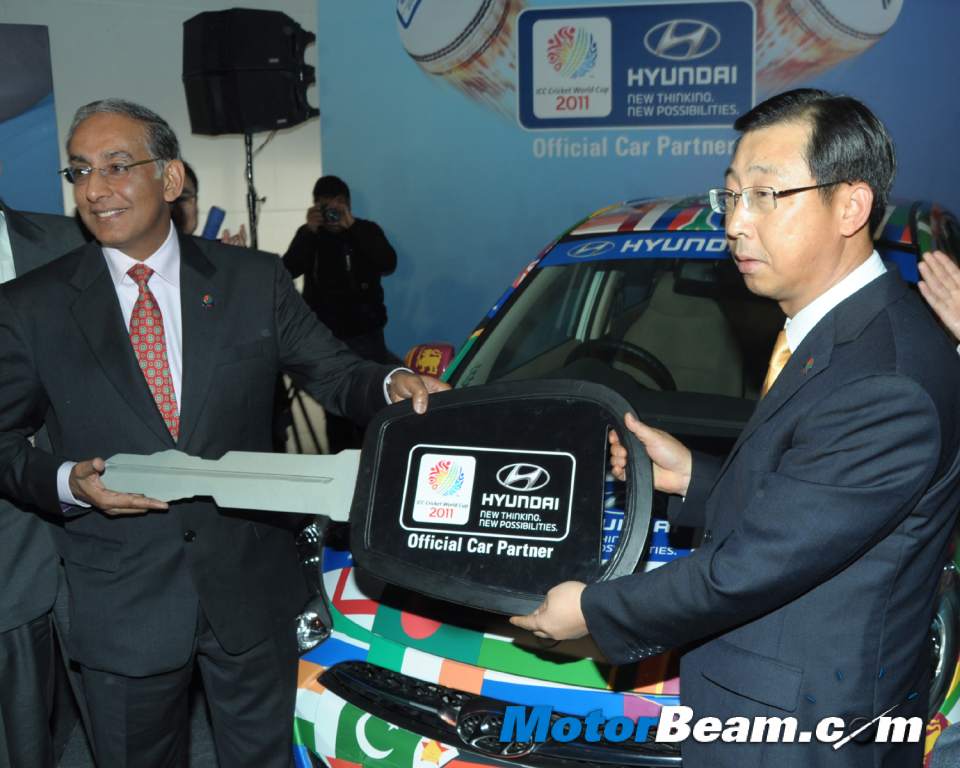 Hyundai has signed a deal with the International Cricket Council (ICC) to become the ICC's first, official car partner from 2011 to 2015. Under this agreement, ICC officials and players will use Hyundai cars for official transportation for the duration of the ICC Cricket World Cup 2011. The contract extends until 2015. Additionally, Hyundai will be the transportation partner for ICC's other competitions, such as the Champions Trophy and the World Twenty20, among other exclusive rights.
The 2011 games will take place between February 19 and April 2 in India, Bangladesh and Sri Lanka. In India, Hyundai will handover a fleet including the i10 and Santa Fe. Hyundai has an 11-year association with FIFA, serving as the official automotive supplier to all FIFA-sanctioned events around the world. Hyundai is currently one of FIFA's top partners and has extended its strategic sponsorship agreement with FIFA to cover the 2022 FIFA World Cup in Qatar.