Hyundai Click To Buy Online Sales Platform Launched In India
Hyundai has introduced an online platform to buy cars in India.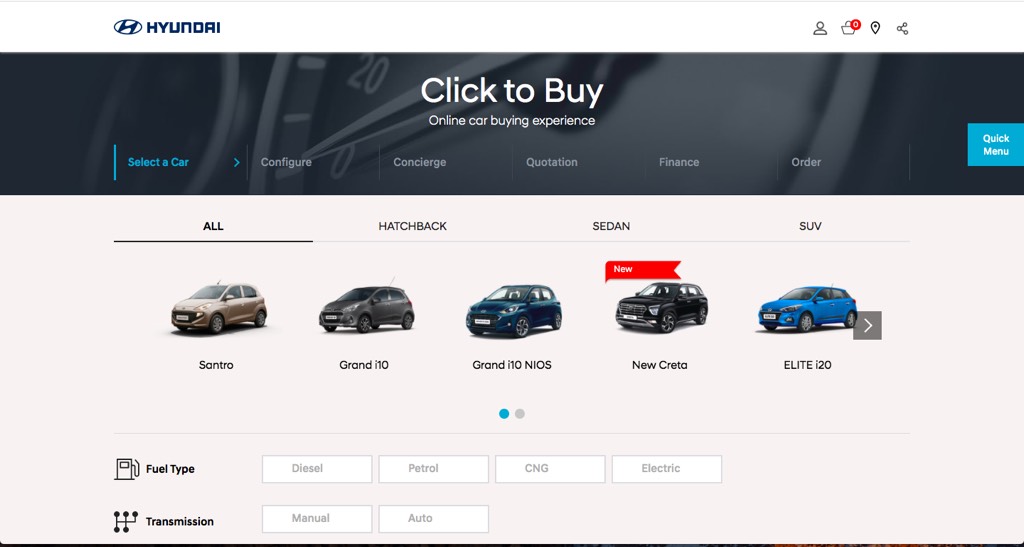 Hyundai introduced the Click to Buy platform on a pilot phase integrating some dealers from the Delhi NCR region in January 2020. Now, the carmaker has integrated more than 500 dealerships across the country to the online car purchase platform.
All Hyundai cars including the new Verna and Creta are available on Click to Buy. It is an additional sales channel for the dealerships across the country.
The customer can register on the Click to Buy website and choose the available Hyundai car with the configuration of vehicle. You can select the exterior/interior colours. This platform even offers a choice of financing options. Existing bank customers with pre-approved loan from their respective banks can avail loan approval quickly.
Customers can also decide if they want to pick the car from the dealer or get their vehicle delivered to their doorstep.
Hyundai Click To Buy
– It is an end to end online platform for car purchase
– More than 500 dealerships integrated in this platform
– New models including Creta and Verna available