Hyundai Showcases Genesis At 2016 Auto Expo [Live]
Hyundai has showcased their luxury brand Genesis at the Auto Expo to gather Indian buyers' response towards the premium brand.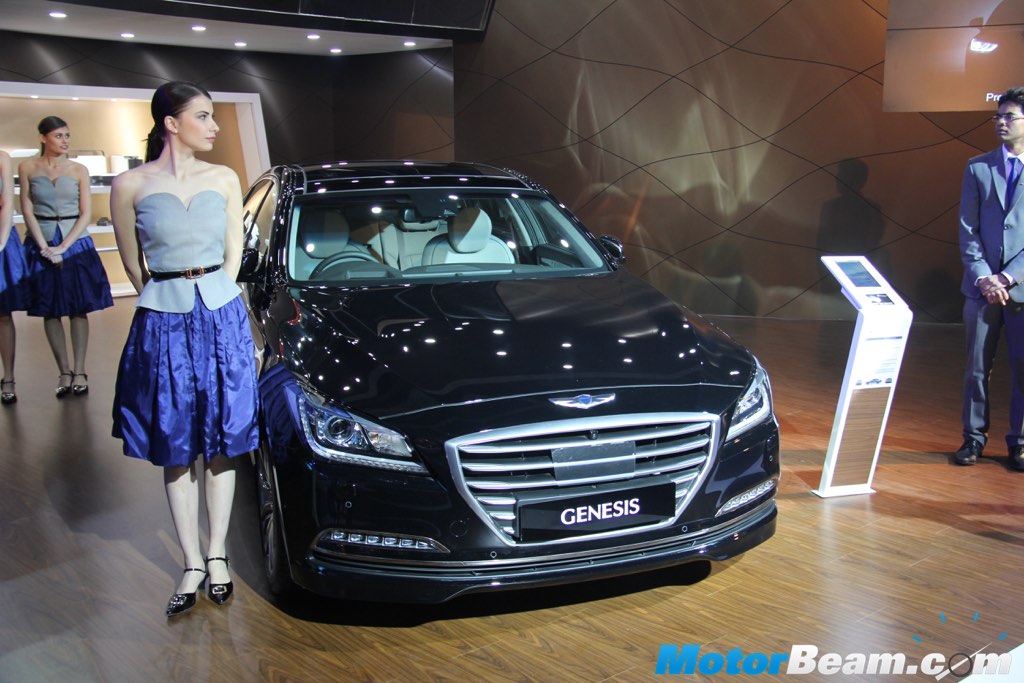 Hyundai has been testing the Genesis in India since a while now and we have spotted it on Indian roads numerous times. The Korean automaker was quite skeptical about the premium brand's performance in the Indian car market. This is a country where the German luxury cars dominate and even brands like Volvo are slowly but steadily gaining traction. In order to seek the buyers' feedback towards Genesis, Hyundai is showcasing their luxury brand at the 2016 Auto Expo.
The Genesis GH sedan competes with the likes of the Mercedes E-Class, BMW 5-Series and Audi A6. The saloon is sizeable and the styling looks quite German. The front profile gets a heavy dose of chrome while the bonnet is quite large. There are no swanky Hyundai-esque lines running across the body but more sophisticated and mature simple creases on the side profile. The rear gets a wide tail light cluster that adds to the presence of the Genesis.
Powering the Genesis internationally are four petrol engines – 3.0-litre, 3.3-litre, 3.8-litre and 5.0-litre. The luxury sedan doesn't come with any diesel engine options. Last year we had spotted the model with a 3.8 Lambda GDi motor with a 3.8-litre V6 petrol engine that churns out 315 PS of power and 397 Nm of torque, mated to a 8-speed automatic transmission. If Hyundai considers launching the Genesis in India anytime soon, this might be the engine coming along with it.
Hyundai Genesis
– The Genesis brand is going to be launched in India
– It will rival the top German luxury brands
– 4 petrol engine options – 3.0-litre, 3.3-litre, 3.8-litre and 5.0-litre