Hyundai Showcases New Smaller Engines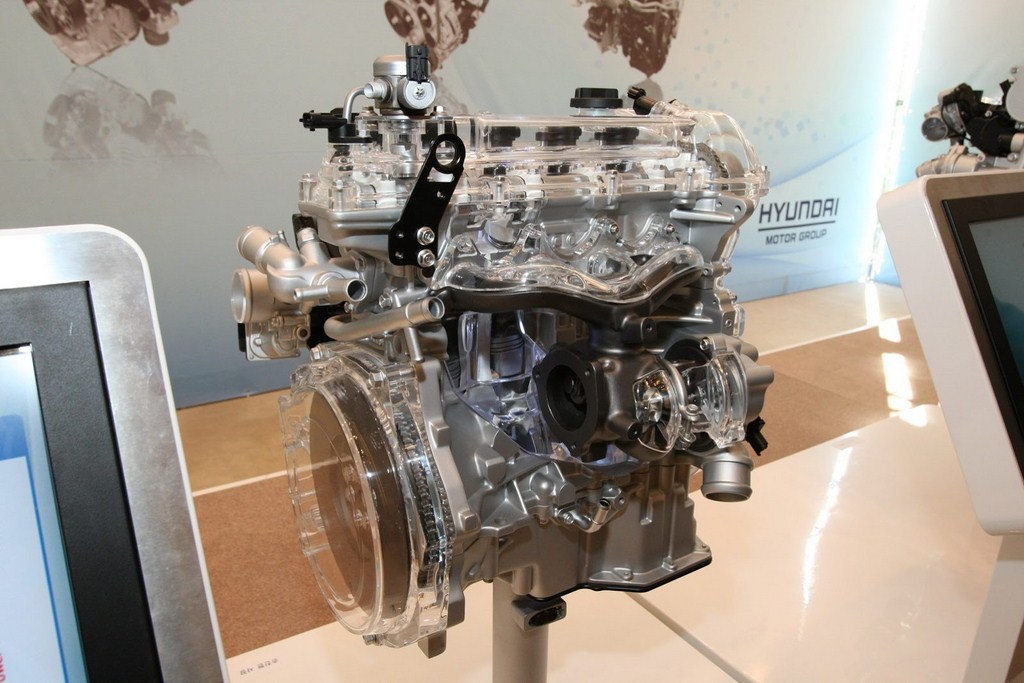 Korean automobile duo, Hyundai-Kia, have showcased an array of new and existing engines and transmissions at the International Powertrain Conference in Korea. While the petrol engines were given more importance as per the programme, a few diesel engines have also been introduced. The strategy focused on making small yet powerful engines eyeing the global downsizing trend. Hyundai is dedicated to offer country/region specific customized engines so that the same would perform equally well in any weather or other circumstances.
Hyundai's small cars in India are powered by mostly petrol engines and plans are in place to introduce them in the diesel version too. On the other hand, Hyundai plans to increase the petrol engine sales in the U.S and China. The Korean car giant assures that the new engines will offer high performance coupled with low CO2 emissions and low fuel consumption. One of the new small petrol engines is a Kappa 1.0-litre TCI (Turbocharger Intercooler) engine which produces a peak output of 105 BHP and a maximum torque of 137.3 Nm. This Kappa 1.0-litre is a three-cylinder, Dual-overhead cam (DOHC) engine. While the engine block is made of aluminium, the intake manifold and the head are made of plastic.
Another addition to the T-GDI engine range is a 1.2-litre Turbocharged Gasoline Direct Injection (T-GDI). Already on offer are the 1.6-litre and 2.0-litre T-GDI engines and the new 1.2-litre will be used to power the smaller units. Also featured among the petrol engines were the Gamma 1.6-litre T-GDI, Nu 2.0-litre continuous variable valve lift (CVVL) engine and the Theta 2.0-litre T-GDI engine. On the diesel front, a U2 1.1-litre waste gate turbocharger (WGT), three-cylinder engine was unveiled. It promises low CO2 emissions of 85 gm/Kg. Also equipped in this engine is a start-stop function. A Euro 6 compliant 2.0-litre diesel engine was also launched at the event. Hyundai is working on further expanding its diesel engine offerings based on its current U, R, and S diesel engines.