Hyundai Targets Sales Of 12000 Eons Per Month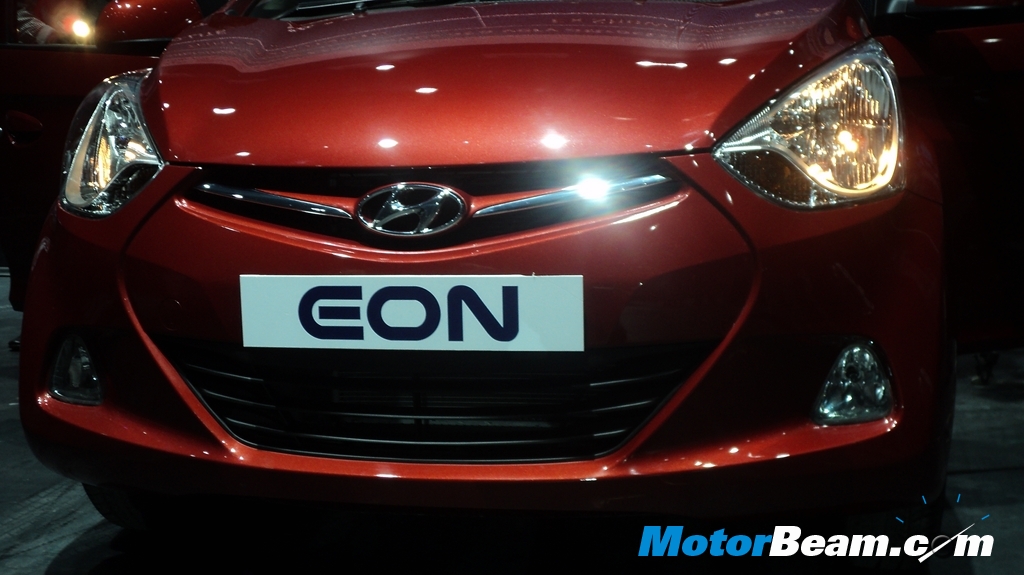 The second largest car manufacturer, Hyundai recently unveiled its small car, the EON in the Indian market and is planning to sell around 12,000 units per month. The car was initially launched in Gurgaon and the latest launch of it took place in Hyderabad. The company has opened on a strong note with bookings clocking over 7500 in a very short span of time. Hyundai is also planning to launch the EON in select few countries abroad.
"The company has plans to roll out at least two models each year beginning 2012 addressing aspirations of different consumer sections. While there is no plan for diesel engine option in EON, we may consider bringing in more variants possibly LPG and CNG," he explained. Hyundai's Korean R&D centre has worked along with their local R&D in Hyderabad to bring out the Fluidic design of the EON," Mr. Arvind Saxena, Director (Sales and Marketing), Hyundai India, said.