Hyundai Tucson Launch Delayed To Push Elantra Sales
Hyundai Tucson launch delayed in India due to the overly-crowded price segment. It will have to compete against its fellow products from Hyundai in that price bracket, like the upcoming new Elantra, which will result in canalisation for the D-segment sedan.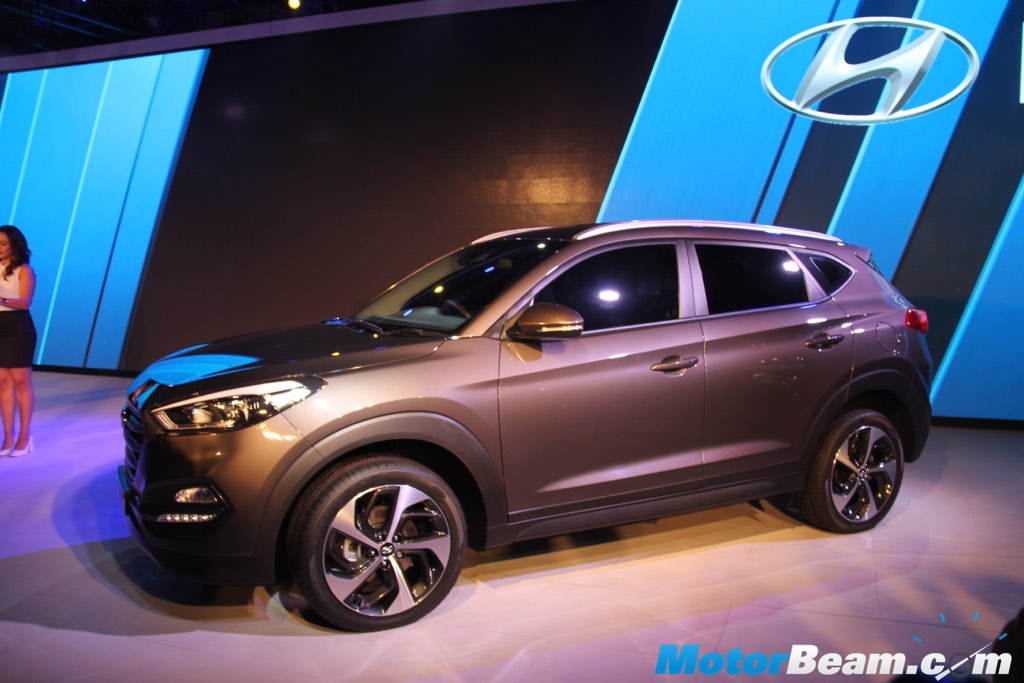 Hyundai, known for its segment leading products both in the sub-continent and worldwide, has recently had a tough decision to make. It was regarding the issue of over-crowding in the Rs. 15 -20 lakh price range with an array of its products. The decision was taken in the wake of sacrificial sales of its products competing against one another. Hyundai had already planned two massive launches this year, with the new Elantra and Tucson.
The Hyundai Elantra has grown from being a normal executive sedan to a premium 4-door luxury car in Hyundai's stable. The Elantra has helped itself to a number of awards with its design, comfort levels and performance. Currently, the Elantra will be priced in the Rs. 15-20 lakh bracket and will be pitched against the likes of the Skoda Octavia, Toyota Corolla and Volkswagen Jetta. The premium sedan takes design inspiration from the Genesis sedan and will be fitted with a multitude of cabin features.
The problem arises when the Hyundai Tucson is released in India at a price range of Rs. 18-22 lakhs. Tucson, will of course be below their flagship SUV, the Santa Fe and will be in the pecking order ahead of the Creta. This sort of pricing puts the Elantra in a dilemma because, the general Indian mentality is to adore an SUV over a sedan when priced similarly. Also, the sales value and fame of the Creta in India will pose a greater threat to the Tucson.
As for the Hyundai Tucson, which was showcased at the 2016 Auto Expo earlier this year, will come equipped with a 2.0-litre 4-cylinder diesel engine that will produce 175 HP and will be mated to an 8-speed automatic gearbox. Although the displacement capacity is less than 2000cc, there is a dark cloud surrounding the diesel sentiment due to the NGT ban.
As Hyundai is moving towards premium offerings, its upcoming brand Kia Motors will have to struggle it off in the mass market segment. Although, there is no official word on the deferral, it is far from likely that the Tucson will be launched anytime this year.
Hyundai Tucson Launch Delayed
– Hyundai's Elantra and Tucson were supposed to be the company's launches for this year
– The Elantra is already faring dull in the Rs. 15-20 lakh sedan segment
– Tucson will be priced similar to the Elantra meaning it could prove in canalisation for Hyundai
– Also, with the diesel insecurity, Tucson will be fighting a battle of its own after its launch
– This move will pave way for Kia Motors, Hyundai's upcoming brand to target the mass market segment
Source – Overdrive.in