Hyundai Xcent Prime CNG Launched In India, Priced From Rs. 5.93 Lakhs
Hyundai introduces the Xcent Prime with a factory-fitted CNG kit, is priced frpm Rs. 5.93 lakhs.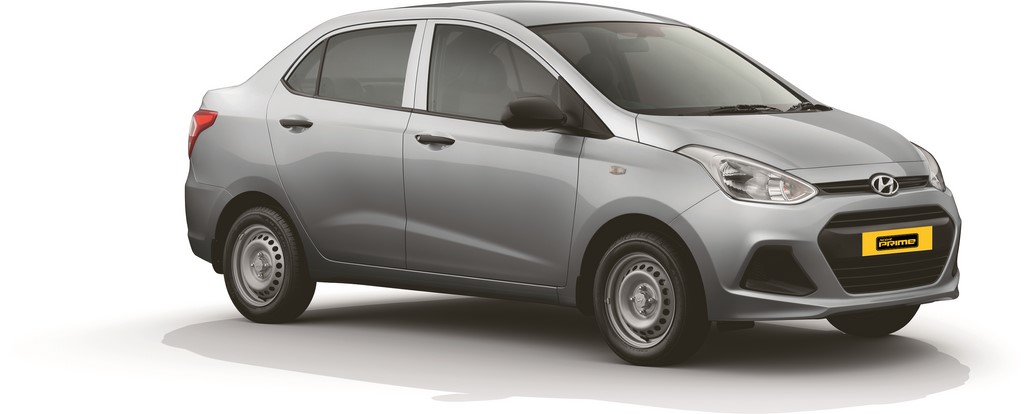 The Hyundai Xcent Prime CNG has been launched in India and it is priced from Rs. 5.93-6.13 lakhs (ex-showroom, Delhi). Bearing the Prime name tag, the Xcent Prime will cater only to the commercial (taxi) segment. The factory-fitted CNG unit will be available only in the petrol variant of the Xcent Prime.
The Xcent Prime is basically the pre-facelifted version of the Xcent. Hyundai gave a facelift to the Xcent earlier this year. The Xcent Prime CNG is available in 2 trims- T and T+ and comes with a best-in-class warranty of 1,00,000 kms or 3 years. Xcent Prime comes with Speed Limiting Function (SLF) at no additional cost to the end user.
The factory-fitted CNG kit, besides giving registration tax benefit in select areas, will also save time of installation post-delivery. The Xcent Prime is powered by a 1.2-litre petrol engine that produces 84 HP of power and 114 Nm of torque. This engine comes mated to a 5-speed manual gearbox. The Xcent Prime is based on the base variant of the Xcent and hence misses out on many features.
Hyundai Xcent Prime CNG
– The Xcent Prime CNG is priced at Rs. 5.93 lakhs (T) and Rs. 6.13 lakhs (T+)
– The CNG kit on the Xcent Prime is factory-fitted
– The petrol engine is a 1.2-litre unit producing 84 HP