In Conversation With Shigeru Wakabayashi, Deputy MD, Isuzu India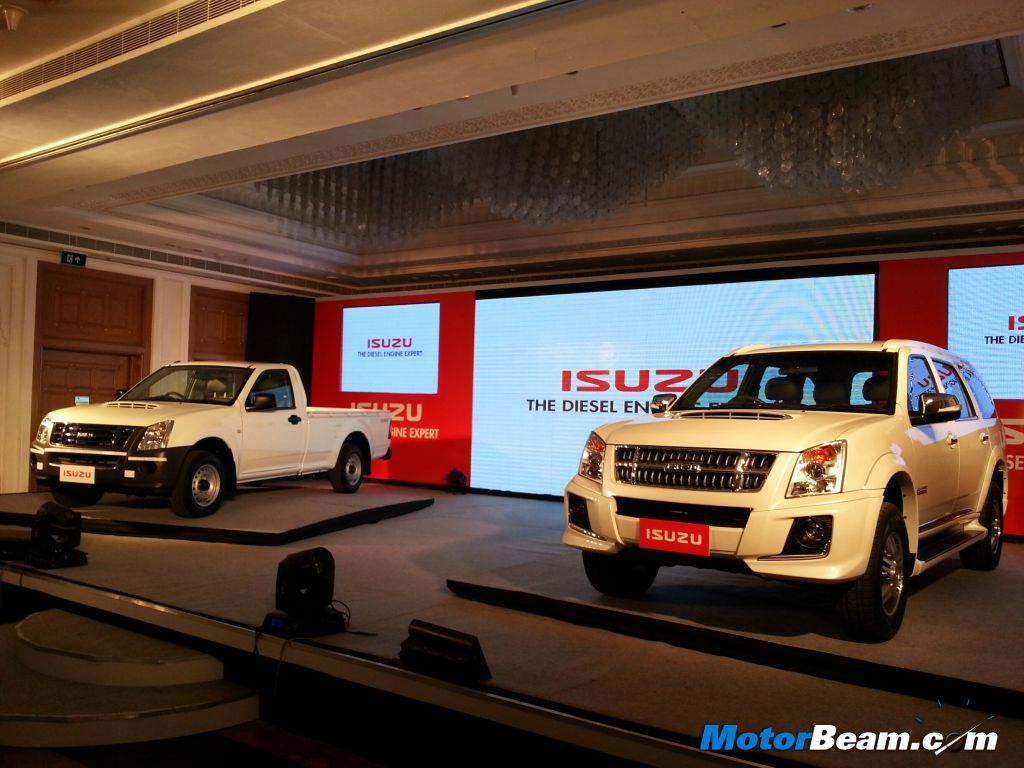 Isuzu is betting big on the Indian market and is investing heavily in setting up a manufacturing plant in Andhra Pradesh. The Japanese automaker is so serious about the Indian market that it has already started local assembly of its two products which were launched in the domestic market only last year. We interview Mr. Shigeru Wakabayashi (Deputy Managing Director, Isuzu Motors India Private Limited), getting an insight into the plans of the company.
1) After years of absence, Isuzu has finally made an entry into the passenger vehicle space in India last year. What kept you away till then?
The Indian automotive market has the potential to grow rapidly to 3 – 4 times its current size in the next 10 years. In particular, the LCV market has a very high potential for growth. We believe that this is the best time to enter the Indian market.
Also, India has always been a key region in Isuzu's global growth strategy. We wanted to first understand the Indian market and then make our entry into India. We conducted extensive research for over 3 years in order to study the Indian consumers and the Indian automotive market.
2) We know that Isuzu is setting up a plant in Andhra Pradesh. When it goes on stream, what's the kind of volumes, investment and employment opportunities are we looking at? Also, is it a full-fledged manufacturing facility or just an assembly facility?
We have earmarked a total investment of Rs. 3000 crores for our own manufacturing plant at Sri City over the next five to seven years. Our plant is expected to be fully operational by 2016 and will have capacity of 50,000 units in initial stage. After a few years it will be increased to 100,000 to 120,000 units. Our plant, once fully operational, is likely to provide employment to 2000~3000 persons.
We are setting up a full-fledged manufacturing facility, with state of the art Painting Booth and Oven, Water tester, Combination Tester and Spot welding machines in order to ensure that the India manufacturing facility is at par with Isuzu's Global Operating Standards.
3) Coming to the existing model line-up, the MU-7 competes in the premium SUV segment. What are the other segments that Isuzu is planning to enter?
We have a competency in the SUVs and Pickup segment and would like to focus on our area of strength.
4) What are the virtues of Isuzu that you see would emerge as the brand's USP in India?
The Indian market is very important for us, and we would like to cater to the Indian customers with our best products. We have competency in SUVs and Pickup segments and currently these two are the fastest growing product segments in the market. Both The MU-7 and the D-Max inherit Isuzu's diesel-engine expertise.
We believe that the diesel engine market for premium SUVs and pick-up vehicles in the country would outperform the overall auto industry sales growth. Customers prefer diesel engine as it offers low life cycle maintenance costs, which is very good for them.
Isuzu also known for its durability and reliability offers superior fuel efficiency along with quality and comfort. We believe all these would emerge as our brand's USPs in India.
5) With just a handful of dealers in South India, how have the sales of the MU-7 and D-Max been in the last one year of your operations in India?
At present we have presence across all four states in South India with exclusive dealerships in Chennai, Bangalore, Hyderabad, Coimbatore, Madurai, Tirupati, Vishakapatanam and Cochin. In the last one year of our operations, we have seen a very good response for our products.
6) We are sure Isuzu is looking at expanding the sales and service network? When can we expect a pan-India network?
Our initial focus was on South India and we had decided to expand our network in well planned step by step manner. Currently we have 8 dealers in South India. Our Delhi and Mumbai dealerships are expected to open by mid this year. Further we plan to open 60 outlets across India by end of 2015-16.
7) Traditionally, pick-up trucks as personal vehicles have flopped big-time in India. With the D-Max, do you see the market changing?
We believe the Indian automotive market is at a tipping point, and the real growth is only starting now. In particular, the pick-up truck has been the fastest growing segments in the last 2 years in India and we expect the growth to continue.
Our D-Max Space Cab, targeted at the Owner Driven customer, is the largest and fastest growing segment in India. World over, Isuzu D-Max Space Cab is one of the world's favourite pick-up truck brands by the Owner driven customers. Valuable cargo and equipment – power tools, hardware and electronics, perishable and exotic cargo can be safely carried inside the specially built in cabin space. The owner can also use this for carrying personal belongings – luggage, music system, pets, etc. With loaded features like air conditioning, power windows, styling and comfort to match, the D-Max offers a refined global experience for the first time to the Indian customers.
This makes the D-Max Space Cab ideal for primary purpose of transportation of goods and additionally serving a secondary purpose of a Multi Utility, so he can also use it as a multi-utility lifestyle vehicle. Space Cab is a globally proven and successful product and is the first such product in the Indian pick-up truck market.
8) Are there any new models or variants of the existing two products slated for launch in the next 12 months?
In 2013 we had launched our first India-manufactured, BS4 compliant MU-7 and we plan to launch the India made D-Max in the coming future.