India Bike Week 2014 All Set To Kick Off In Goa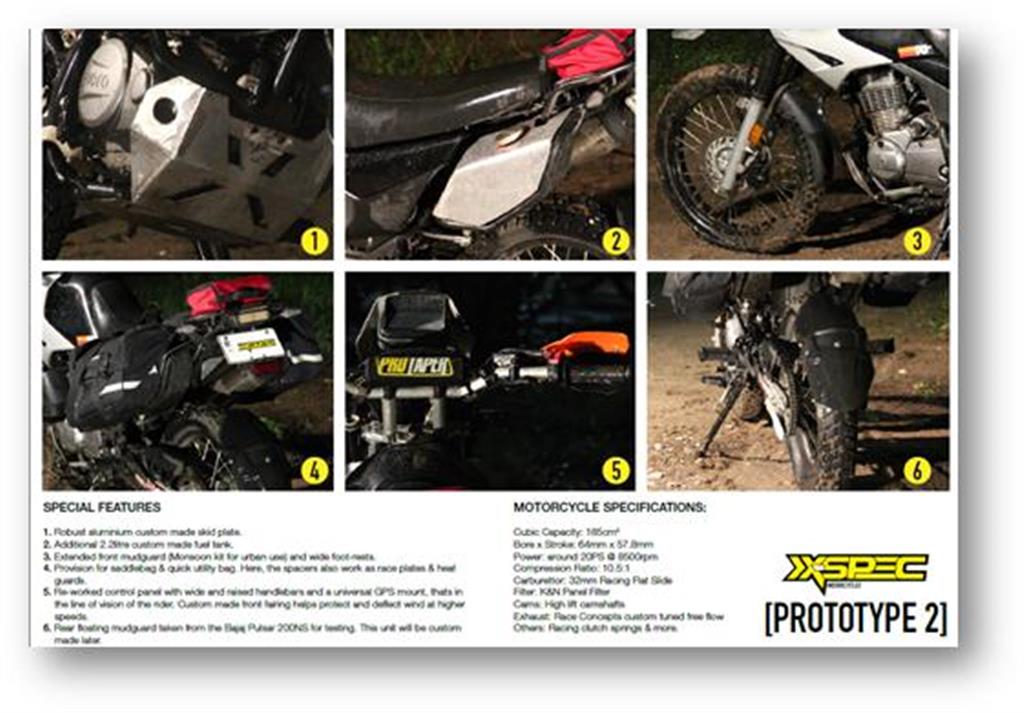 The India Bike Week is a great fest for bike enthusiasts throughout the country and the second edition of the show is all set to kick-off in Vagator, Goa on 17th and 18th January, 2014. This year the show is surely going to be bigger and better and it will be an experience that bikers will long cherish. India Bike Week is expected to have around 8000 bikers right from modifiers, biking legends, customisers and enthusiasts. Many people are expected to ride long distances from various locations across the country to witness this epic fest.
The second edition of the India Bike Week will have the following categories –
Mod Bike Competition – The IBW Mod Bike competition will display some of the best customized bikes from throughout the country. The first edition of IBW garnered more than 100 entries for this competition out of which the 20 best bikes were put up on display for enthusiasts to drool on. Famous customisers such as Bombay Custom Works, Motoexotica India and Rag and Bone Customs are set to showcase their bikes along with owners of other modified bikes. This year the best 30 bikes will be selected by an expert jury comprising of Mumbai-based mechanic O.A. Anthony a.k.a. Anton; Man's World creative director and co-founder of Helmet Stories, Harsh Man Rai; legendary motorcycle adventurer Sam Childers, a.k.a. Machine Gun Preacher.
IBW Bike Build Off – The Build-off category will feature bikes from various categories like hardtails, bobbers, low-riders and diggers from the Chopper Class and cafe racers, scramblers, boardtrack racers, motocross and enduros from the Open Class. Vijay Singh, who won last year's build-off competition got a wildcard entry to the final round to see if anyone can beat him or not. Bike builders like Builders Transfigure Custom House, Bombay Custom Works, Motoexotica India, Rajputana Custom Works, Reza Hussain, Rag & Bone and RVS will display some of their exotic creations at the fest.
Motorcycle Travellers Meet – Basically, the Motorcycle Travellers Meet is a section where adventure bikers will get a chance to catch up and interact with each other at the IBW. People who set on long rides on their motorcycles will share notes and tips with each other. Speeches will be given by Bharadwaj Dayala, Avinash Thadani, Aashish Kumar, Eliza Massey, Lorraine Chittok. To increase the oomph factor at the fest, there will be a Bikini Wash section where girls in bikinis will wash your bikes clean!
Brotherhood Zone and Stunt Zone – The Brotherhood Zone is an arena designed at the IBW venue which will have a variety of food and beverage options right from the Howling Dog Bar, Beerbulance and MyBBQ. Bikers will be able to get their refreshments from all of these. The Stunt Zone will feature stunters from across the country who will display their amazing skills and the best one would get a chance to take home Rs. 50,000/-.
The India Bike Week is going to be a hit with bikers and the venue will also feature some amazing music from global artistes such as DubVision from the Netherlands (Headliners Act), Andromakers, (France), Chris Simmons (UK), Dualist Inquiry Band, The F16s, Donn Bhat & Passenger Revelator, The Vinyl Records, Frisky Pints, EZ Riser, The Grind, Rudy Roots Selekta, RUN! It's the Kid and Earth Stage. There will also be some other miscellaneous stuff like a World Bazaar for those who love shopping. Since many bikers are expected to ride long distances just to attend this event, 10 of them would be chosen to win free Zippo lighters. So all you bike enthusiasts out there, have a great time at the India Bike Week and ride safe.