Indian Motorcycles Launches In India In January 2014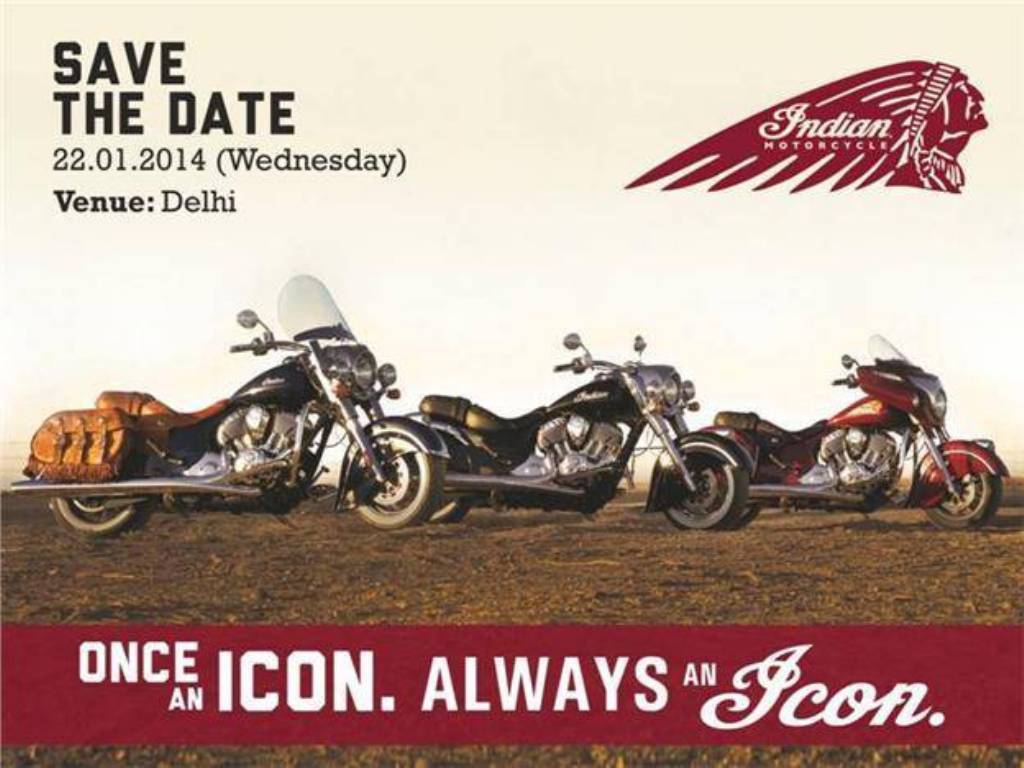 Indian Motorcycles will launch its bikes in India on 22nd January, 2014. The American automaker is owned by Polaris which already has presence in the country through its range of ATVs. Polaris also owns Victory motorcycles, another brand producing high-end cruiser motorcycles. Indian Motorcycles need no introduction as the brand is quite old, starting off in 1901 and shutting down in 1953 due to bankruptcy. Many companies tried to revive the brand in the 1990s but to little success. In 2011, Polaris purchased Indian Motorcycles and revived the brand successfully.
Indian Motorcycles has three bikes on offer which all fall under the Chief brand name. The Chief Classic, Chief Vintage and Chieftain are high-end cruiser offerings competing with the likes of Triumph and Harley-Davidson. The Indian Chief Vintage competes head-on with Harley's Heritage Softail Classic. While we are yet to test these bikes, the general word out on the street is that the Indian Chief is a better overall product largely due to it being a more complete all-round package for long distance cruising.
All the three Indian motorcycles are powered by a 1819cc, V-Twin engine which the company has labelled Thunder 111. This motor churns out 73 BHP of power and 161 Nm of torque, coupled to a 6-speed shifting unit. To be brought into India via the CBU route, the Indian motorcycle range will start at around Rs. 30 lakhs in the sub-continent, putting it in a small niche. The American company is naturally not looking for volumes and could retail these touring machines through its existing Polaris dealership network.