Isuzu Bets Big On D-Max, Aims To Top Reliability Game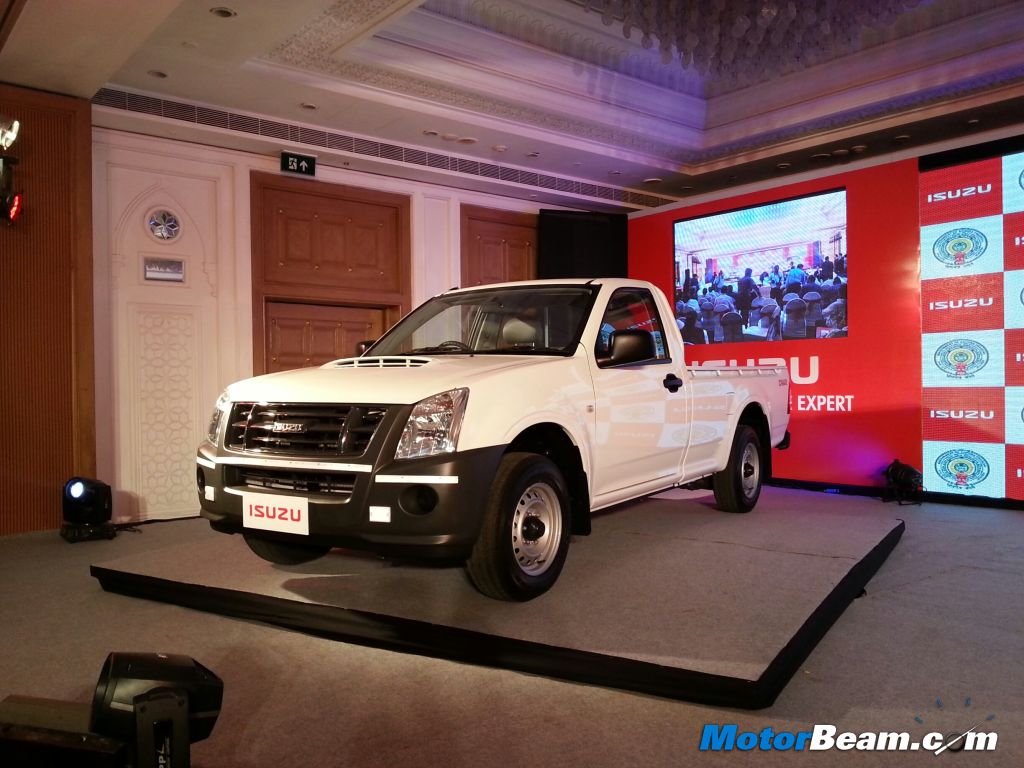 Isuzu has officially announced its future plans for India. The Japanese company is betting big on the pick-up market and expects to gather a substancial market share in the near future. While Isuzu is yet to establish itself in India, the company is one of the oldest automobile manufacturers in Japan. Isuzu is also one of the biggest diesel engine manufacturers in the world and since India is a diesel loving country, Isuzu has huge potential to woo customers. But how will Isuzu compete with more established players?
Isuzu has many competitors in the SUV space but their main focus is on the pick-up market with the D-Max. The MU7 has been launched for brand building purpose and the company will bring more products to India in the future. The D-Max will rival Mahindra's Genio and Tata Motors' Xenon pick-up trucks. Now both these competitors are manufactured locally and are thus subjected to very low duties. The D-Max on the other hand is a CBU although it doesn't get slapped with high import duties since it comes under the commercial vehicle segment.
Last night, we spoke to Mr. Shigeru Wakabayashi (Deputy MD, Isuzu) who told us that the company has huge opportunity in India with the D-Max. When asked about competitors having a price advantage, Mr. Wakabayashi was quick to respond that the D-Max will offer built proof reliability, something unheard of in the pick-up segment. Isuzu feels the D-Max can win people's hearts with the high reliability it offers, something which rival products like the Xenon and Genio are yet to prove.
The Isuzu D-Max is offered in single and double cab versions, priced at Rs. 6.87 lakhs and Rs. 8.09 lakhs respectively. The D-Max is powered by a 3.0-litre diesel engine producing 130 BHP and 280 Nm. The D-Max and MU7 will be manufactured in India in the near future at the company's upcoming plant in Sricity, Andhra Pradesh. Isuzu plans to invest Rs. 1500 crore in setting up its maiden plant in the country. The company will also export components to its Thailand plant from India, in order to save on production costs globally.