Jaguar F-Type First Drive Impressions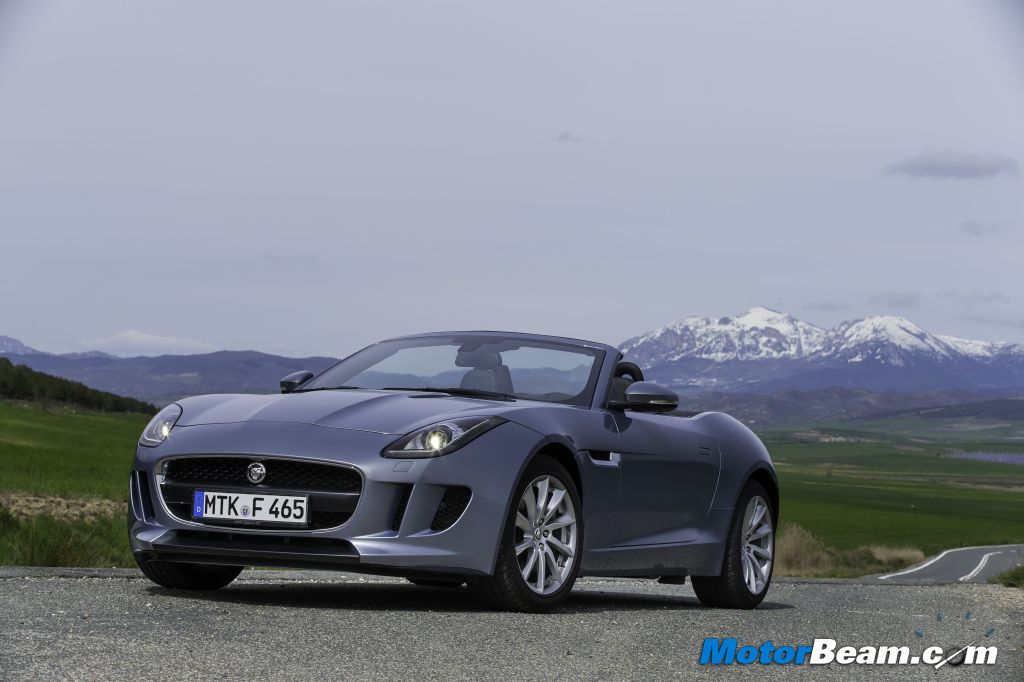 You walk towards it, your heart skips a beat, out pops the door handles as you unlock the vehicle, it invites you and you accept happily. This is exactly what happened when I first encountered the F-Type at the Pamplona airport in Spain two days back. Rest as they say is history, pretty much true, as the F-Type builds on the historic legacy of the E-Type, which is most often referred to as the most beautiful car in the world. The Jaguar F-Type is a fitting successor, it looks the part and boy does it sound even better.
Getting inside, I immediately notice how well crafted the cabin is. All Jaguar traits of luxury and sportiness are firmly intact. You sit low but the seats hug you and you are good to go. I am in the V6 model, which belts out 340 PS and won't be making its way to India. Still the engine has good enough oomph with more than enough juice to keep most people happy and grinning. 0 – 100 km/hr comes up in 5.3 seconds, while the top speed is electronically limited to 260 km/hr. The V6 S and V8 S models are coming to India and they are even quicker with standstill to 100 km/hr sprint taking 4.9 and 4.3 seconds respectively.
The distance between you and the sun is a mere 12 seconds, as that is the time taken by the roof to retract completely in the F-Type. The cabin feels special, although you sit low, visibility is pretty good and all controls are in close proximity of the driver. The Dynamic mode quickens the throttle response, reduces gear shift time and increases the weight on the steering. There is an intelligent start/stop system too, which has two motors to quicken the start/stop process.
On the move you can clearly hear the exhausts make a pleasing racket, enough to scare away the locals. The F-Type gets an Active Exhaust System, which amplifies aural pleasure with the touch of a button. This is one of the party pieces of this sports car, the exhaust sound is so addictive, it can be reason alone to purchase this vehicle.
However the F-Type has other strong merits too, like a well weighed steering, good performance and stunningly designed exteriors and interiors. The speed restricted Spain roads are a spoilsport in extracting the true performance of the F-Type but we did drive it around the Navarra circuit, going full throttle and learning how well balanced the chassis is with 50:50 weight distribution. I can go endlessly about the sharp styling and addictive sound of the F-Type, as these two things are the standouts of the car. But there is much more to the F-Type and our detailed report will cover all that and more. Adios.