Jaguar XJ Gets 2.0-Litre Petrol Engine In India
The rivalry between premium cars is booming at the same pace as it is in the mid-budget segment in India. The British luxury car maker, Jaguar, has started taking bookings for a smaller engined version of the XJ premium saloon in our country. The XJ is Jaguar's flagship model and the car is a full-size premium saloon with benchmark technology and features. The prestige of the XJ can be evaluated as it is one of the official cars that has been serving the UK Prime Minister. Jaguar is offering the XJ as a CBU in India since 2009, powered by 3.0-litre V6 petrol and diesel engines.
Being a CBU, the price tag has always been a big concern and the Jaguar XJ is not anywhere behind in the league as the price range starts from Rs. 1.30 crores in India (ex-showroom, Delhi). To make the vehicle more competitive, Jaguar has launched a new variant of the XJ, powered by a 2.0-litre, 4-cylinder, turbocharged petrol EcoBoost engine sourced from Ford. The same 2.0-litre powerplant does duty under the hood of the Range Rover Evoque. However the installation of a 2.0-litre engine in the giant XJ seems quite inappropriate but the car has already been performing flawlessly on UK, US and Malaysian roads.
The 2.0-litre turbocharged petrol engine generates 240 PS of power and 340 Nm of torque. The Jaguar XJ 2.0-litre petrol accelerates from 0 to 100 km/hr in just 7.5 seconds with a top speed of 241 km/hr. The smaller capacity engine has also aided Jaguar to churn out an impressive mileage of around 11 km/l (under standard conditions) with CO2 emissions at 216 g/km. The Jaguar XJ is an iconic saloon and no doubt the presence it have on the roads is certainly incredible. The long wheelbase, fully digital instrument console, premium centre armrest on the rear seat gives the pleasure of every single penny you spent on the vehicle as the 2.0-litre engine equipped variant is offered with all the features found on the 3.0-litre models.
Jaguar has started bookings of the 2.0-litre petrol powered XJ since last week in India and deliveries will be made by the end of September. This new variant is now the base variant of the XJ and comes with a price tag of Rs. 1.16 crores (ex-showroom, Delhi) which is Rs. 14 lakhs less than the earlier 3.0-litre base variant. Just like most luxury vehicles, the XJ is more of a chauffer driven car. This Jag competes with the Mercedes S-Class, BMW 7-Series and Audi A8L in the Indian market.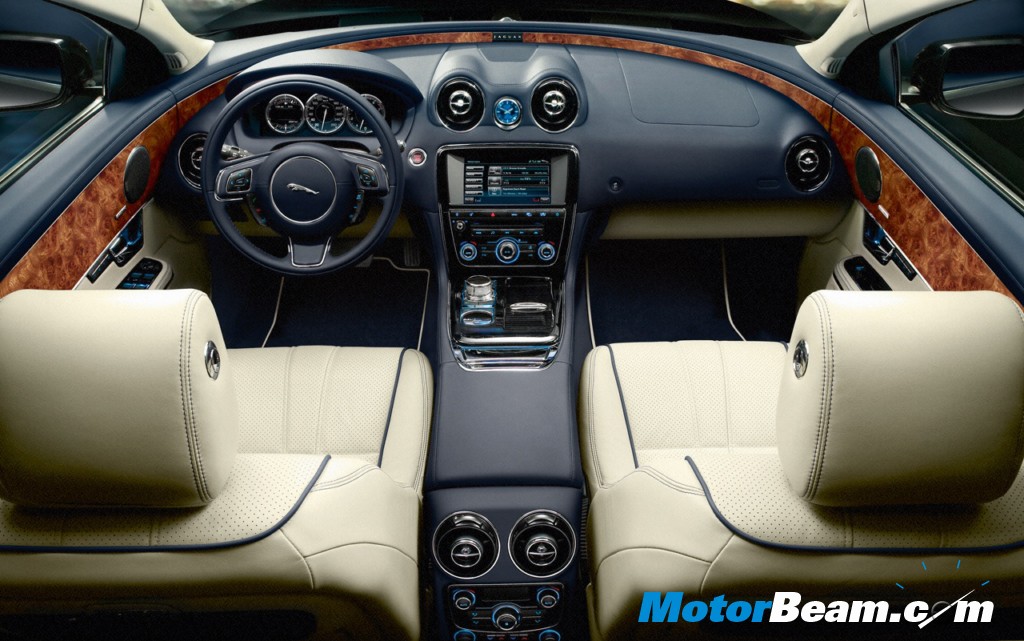 Source – Autocar India