Juan Pablo Montoya – Virender Sehwag Of Formula 1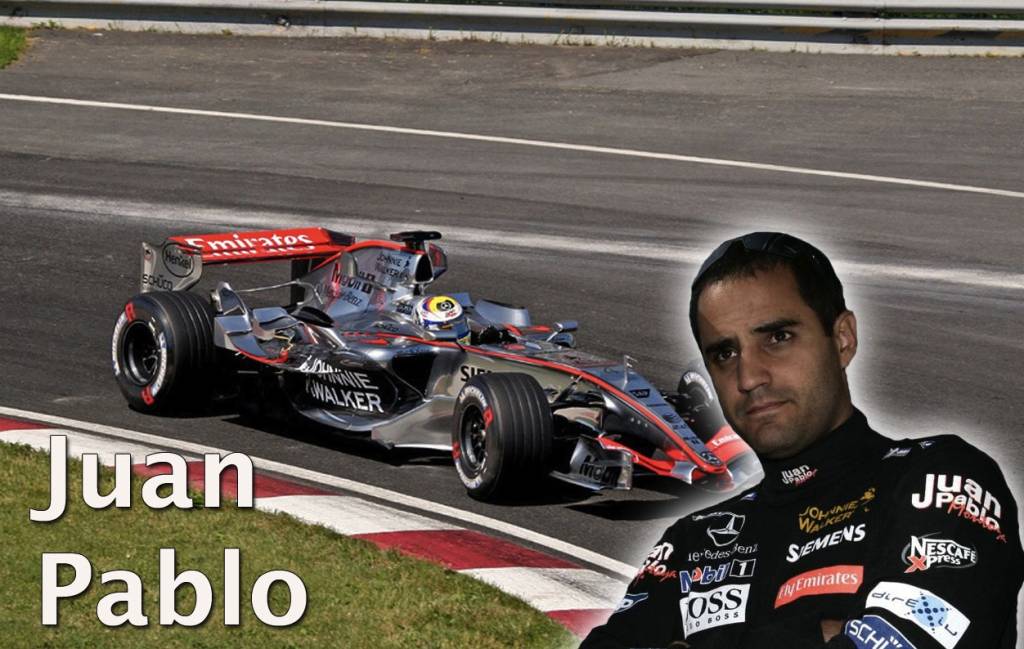 If ever Formula 1 can boast of saying that we have Virender Sehwag in the drivers line-up it has to be Juan Pablo Montoya. Born in 1975, aged 36, the Colombian made his debut in Formula 1 as a race driver in 2001 for Williams F1 Team. Tough he now competes in NASCAR, his Formula 1 career is no less glorious than Viru's career in cricket. If I am not mistaken then all (well almost) the HARD-CORED F1 fans round the world specially in India will definitely agree with me that Montoya at his peak was the most talented, fear-less, complete entertainer during any Grand Prix.
It's hard to keep Montoya out of the camera during the race, even if other more privileged drivers were leading the races, Montoya had more TRP rating than any other. You just cant keep the camera away from Montoya for more than 5 minutes. Literally, for any driver, including Michael Schumacher, having Montoya in his mirrors is and always a NIGHTMARE.
[youtube:http://www.youtube.com/watch?v=YSNU23wtYQc 540 375]
"I wasn't sure what was going to happen because I never lifted a car with a jack. I thought, 'Oh, it's kind of heavy.' So I went harder, and I thought I was going to land up on my as*. I didn't, so I'm pretty glad about that!" Juan Pablo Montoya quotes. Ain't he like our own VIRU??
Many articles have been written on him, in one of them I would stress and mention these particular lines –
"Known for his livewire driving style and rough handling of his car, Montoya would have imaginably done well in the turbocharged 80s. In an era where man and machine were both rugged and brutal, this Colombian would perhaps have been better off had he been born two decades prior to his time. But destiny had it otherwise, bringing him into an age of F1 marked by precision and accuracy, where there was no room for a ruthless driver. But he defied that theory by making a place for himself, all the same!"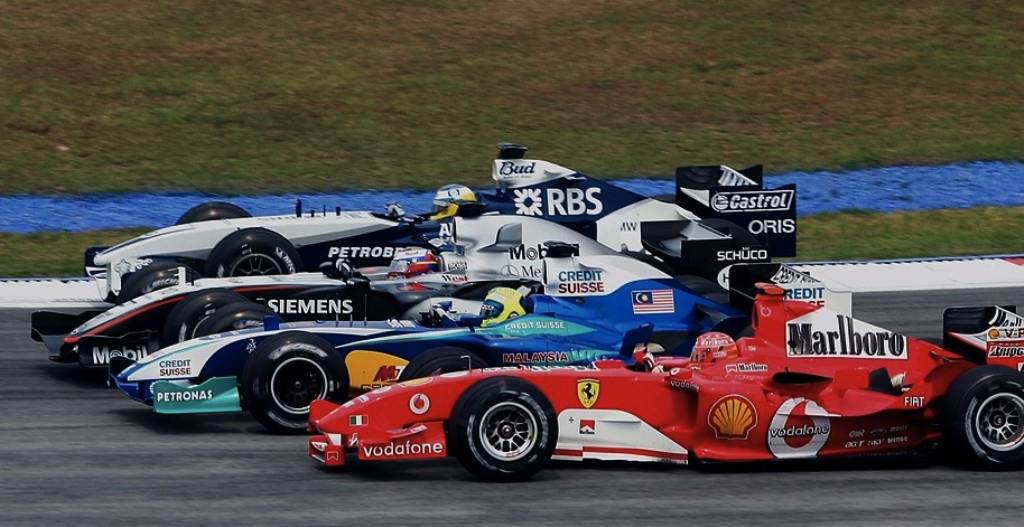 The real MASTER of OVERTAKING, Montoya can boast of being the best than the rest at any given time.
"His incredible skills at overtaking – to which he brings an improvisation, bravery, deftness and flair that has arguably never been seen before – are inseparable from his mercurial character. It is easy to forget that until Montoya's arrival in the sport in 2001, overtaking in modern F1 was considered so difficult as to be almost impossible. That is still the case, but Montoya has been able to transcend the limits imposed on drivers by complex aerodynamics and shorter braking distances and pull off passing moves that can only be described as breathtaking… The fact that no-one else has been able to emulate him merely underlines his astonishing ability – he will probably be remembered as the best overtaker in F1's history." – Andrew Benson, Motorsports Editor, BBC on Montoya.
[youtube:http://www.youtube.com/watch?v=oLfPZts08WQ 540 375]
His Debut season – Less than a month after his debut, in the Brazilian Grand Prix, he had his best qualifying, a fourth place finish. He got up to second on the first lap and there was a safety car due to an incident in the first corner. On the restart, which was on the third lap, Montoya shocked the F1 world by passing World Champion Michael Schumacher into the first corner. He held off Schumacher, who was on a two-stop strategy compared to Montoya's one stop strategy until Schumacher's first stop.
Story similar to Sehwag – Can it be co-incidence? Sehwag's career is less appraised and overshadowed by none other than Sachin Tendulkar himself. On the other, Montoya faced similar fate in the hands of another extra-ordinary maestro – Michael Schumacher. The deadliest combination of FERRARI + SCHUMACHER = TITLE from 2000 – 2004 left very little for others, specially Montoya. The car plays a vital role, and unfortunately for Montoya and also for others, Ferrari was unmatched and untouched. Still Montoya showed exceptional skills and breath-taking maneuvers, Montoya shall always remain "UNTOUCHED".
[youtube:http://www.youtube.com/watch?v=FaQAT0UKKDw 540 375]
– Vivek Manjarekar