Jeep Rolls Out Upgrades For MY22 Compass Model S
The Jeep Compass Model S (O2) grade will replace the current Model S (O1) variant
Jeep has decided it best to update the Compass Model S with more features for model year 2022. But this will also result in an uptick in the asking price by Rs. 15,000/-.
Called the Model S (O2), this variant will replace the existing Model S (O1). Both 1.4-litre turbo petrol (163 PS and 250 Nm) and 2.0-litre diesel (172 PS and 350 Nm) versions will continue to be offered.
The Jeep Compass Model S (O2) will be equipped with a fifth-generation R1 High 10.1-inch infotainment system that has a 6 GB RAM and is powered by a 40 K MIPS chipset.
Now, updated infotainment system comes with integrated navigation along with Android Auto and Apple CarPlay and integrated voice commands for radio, media, phone, climate control and navigation.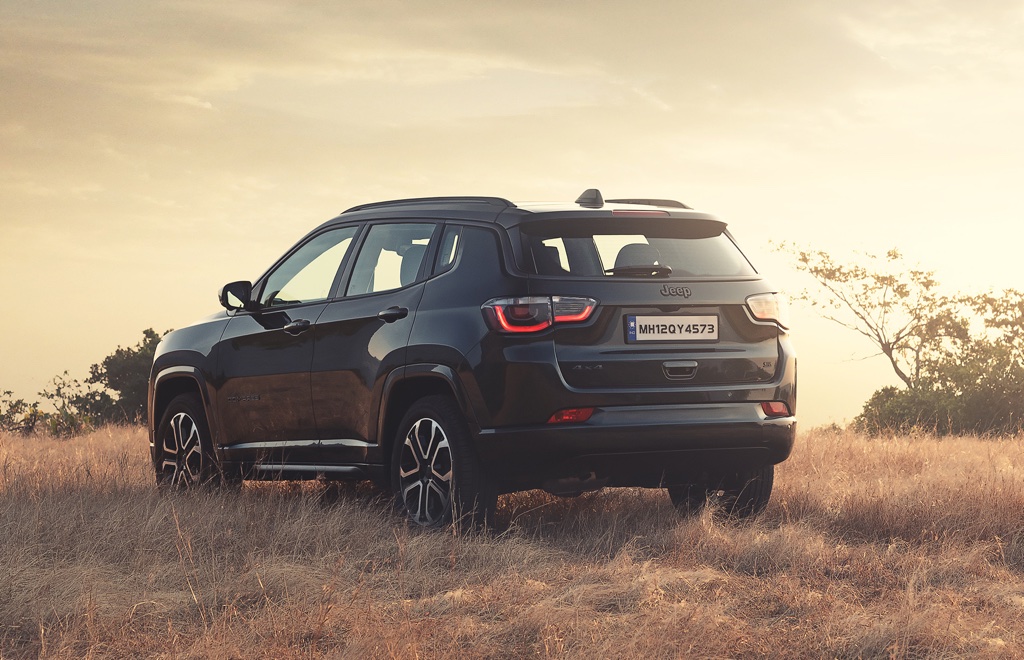 In addition, the ventilation for the Jeep Compass Model S' driver seat will turn on automatically if the ambient temperature goes above 26.5 degrees Celsius upon engine cranking.
It is to be noted that the Model S (O1) did not come with integrated navigation, did not have some of the voice commands and features listed above and its processing power was lower with a RAM capacity of 2 GB.
As stated above, the new variant will cost more than the one it replaces. Below is the Jeep Compass Model S (O2) price list –
| Variant | Model S O1 | New Model S O2 |
| --- | --- | --- |
| 2.0-litre Diesel MT | Rs. 24,69,000/- | Rs. 24,84,000/- |
| 1.4-litre Turbo Petrol DDCT | Rs. 25,49,000/- | Rs. 25,64,000/- |
| 2.0-litre Diesel AT 4×4 | Rs. 28,49,000/- | Rs. 28,64,000/- |
All prices are ex-showroom, Delhi